Commentary on the Psalms (3 vols.)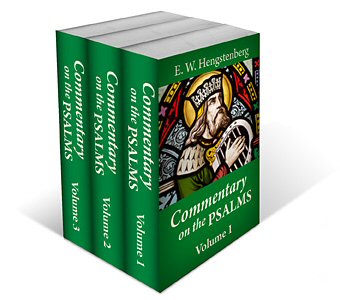 Overview
This commentary on the Psalms by Ernst Wilhelm Hengstenberg, a 19th century German Lutheran theologian and exegete, is still widely known and cited and is considered a solid addition to the personal library of any serious student of the Old Testament.
Hengstenberg is cited hundreds of times in works such as Pulpit Commentary and Keil & Delitzsch Commentary on the OT. The translator and editor of Calvin's Commentaries also makes frequent reference to the works of this 19th century German Protestant commentator.
Product Details
Title: Commentary on the Psalms
Author: E. W. Hengstenberg
Publisher: Oxford University Press
Volumes: 3
Pages: 1,664
Individual Titles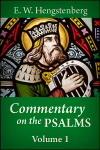 Commentary on the Psalms, Volume 1
The Psalms have served for centuries as the church's sourcebook for prayer and praise. The poetry captures a range of emotions and experiences. Hengstenberg's first volume of commentary on the Psalms includes commentary on Psalms 1 through 30. He explores and explains Psalm 1, the Psalms of lament, Psalm 23, and more.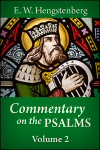 Commentary on the Psalms, Volume 2
This second volume continues Hengstenberg's commentary. He exposits the middle Psalms, providing analysis of the grammatical and literary features, and helps explain interpretive challenges for modern readers.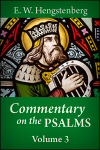 Commentary on the Psalms, Volume 3
This final volume concludes Hengstenberg's commentary. In addition to commentary on Psalms 79 through 150, this volume also contains several treatises on the Psalms:
The contents and division of the Psalms
History of the poetry in the Psalms
Authorship of the Psalms, especially discussion of Psalms written by Moses and David
The superscriptions which appear in the text of the Psalms
Arrangement and order of the Psalms
The origin and number of the Psalms, and their assembly into five books
The doctrinal matter of the Psalms: doctrine of God, evil spirits, sin, justification, sanctification, punishment and God's wrath in the Psalms, the course of salvation, Jesus in the Psalms, and eternal life
About E. W. Hengstenberg
According to the 1911 Encyclopædia Britannica, Hengstenberg's theses were "remarkable for their evangelical fervour and for their emphatic protest against every form of 'rationalism,' especially in questions of Old Testament criticism." Hengstenberg and some of his contemporaries were influential in promoting an approach that reads New Testament Christology back into the Old Testament, calling attention to the messianic prophecies and "types of Christ" (Adam, Jonah, etc.) that can be found there.
More details about these resources