Lexham Intro Collection (5 vols.)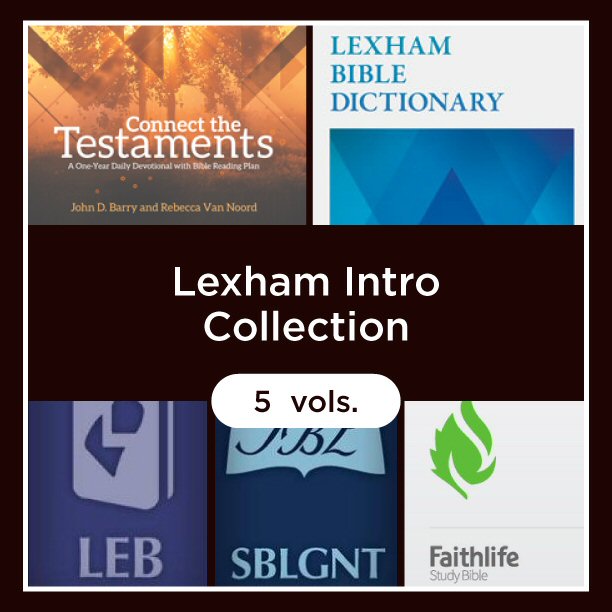 Overview
Get started using Logos Bible Software with a collection of high quality Bible study resources—for free! With the Lexham Intro Collection, you'll get right into the study of the Word. With an English Bible and Greek New Testament, an audio New Testament, a Bible dictionary, the world's most advanced study Bible, and a 365-day devotional, you'll begin to see why Logos Bible Software is the most acclaimed Bible software for serious biblical study. Whether using your tablet, phone, desktop, or Mac, this collection provides a well-rounded introduction to biblical studies in Logos.
Key Features
A Bible, study Bible, Bible dictionary, daily devotional, audio New Testament, and Greek New Testament
Highly acclaimed scholarship invested in each resource
Completely free!
Product Details
Title: Lexham Intro Collection
Publisher: Lexham Press
Resource Types: Bibles, Devotionals, Audio Books, Dictionaries, Study Bibles
Topic: Biblical Studies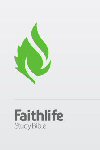 Faithlife Study Bible
General Editor: John D. Barry
Academic Editor: Michael S. Heiser
Publisher: Lexham Press
Publication Date: 2012
The Faithlife Study Bible is the world's largest study Bible, designed for digital with multiple layers of notes. It includes infographics, videos, tables, timelines, and over 100 articles written by scholars and pastors across the world. Three layers of notes allow you to dig deeper in the text as you find answers to your biblical questions. Based on the original languages of the Bible, it is translation independent, with seven supported English translations in the notes—read it alongside your favorite Bible translation.
The Faithlife Study Bible is the first of its kind. Its layers of notes, variety of translations, and connection to the Faithlife Community make it the ideal study Bible for groups. And what's more, as a digital product of Lexham Press, the Faithlife Study Bible will continue to grow with new articles, new infographics and videos, and even better utility when supported by your digital library in Logos Bible Software.
Logos has done it again! The Faithlife Study Bible makes the Scriptures come alive. It takes you deep and makes it easy to study the Bible. Download it now and dig deep!
The Faithlife Study Bible is a remarkable resource that allows you to probe deeply yet move quickly. You can glide effortlessly from passage to passage with insightful commentary, or view cross-references without leaving the Scripture you're studying. Read through the Bible in a year, and dig in wherever you want with the Faithlife Study Bible. Incredible!
John D. Barry is the former publisher for Lexham Press, former editor-in-chief of Bible Study Magazine, general editor of Faithlife Study Bible, and editor of Lexham Bible Dictionary.
Michael S. Heiser is academic editor for Logos Bible Software and Bible Study Magazine, as well as coeditor of Old Testament Greek Pseudepigrapha and Semitic Inscriptions. Mike translates works in more than a dozen ancient languages and dialects.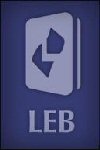 Lexham English Bible (LEB) with Audio New Testament
Editors: W. Hall Harris III, Elliot Ritzema, Rick Brannan, Douglas Mangum, John Dunham, Jeffrey A. Reimer, and Micah Wierenga
Publisher: Lexham Press
Publication Date: 2010, 2012
The LEB is a new translation of the Bible into English. It clearly communicates the meaning of the original languages and gives you a clear English translation, and shows you how it gets there. It is one of the components in a suite of resources from Lexham Press which connect the original language texts to formal translations.
The LEB achieves an unparalleled level of transparency because the LEB has as its starting point the Lexham Greek-English Interlinear New Testament. It makes extensive use of the most up-to-date lexical reference works available, Frederick Danker's A Greek-English Lexicon of the New Testament and Other Early Christian Literature (BDAG) and Louw and Nida's Greek-English Lexicon of the New Testament based on Semantic Domains.
The LEB closely follows the original while remaining readable in contemporary English. The style of the translation is relatively literal, which stems from the desire to have the English translation correspond transparently to the original language text. The translators attempt—within these constraints—to produce a clear and readable English translation instead of a woodenly literal one.
W. Hall Harris III is professor of New Testament studies at Dallas Theological Seminary. He has worked as editor of the New English translation—Novum Testamentum Graece New Testament and served as project director and managing editor of the NET Bible.
Elliot Ritzema is an editor at Logos Bible Software. He has an MDiv from Regent College and served as a copy editing intern at the Los Angeles Times. Previously, he was an editor of—and frequent contributor to—the Et Cetera.
Rick Brannan is Information Architect for Logos Bible Software. In his role at Logos, he is responsible for linguistic databases of the Greek New Testament, the Septuagint, and other Greek writings of the Hellenistic era.
Douglas Mangum is an academic editor at Logos Bible Software. He is a PhD candidate in Near Eastern Studies (University of the Free State in South Africa), and capable of translating Hebrew, Aramaic, Greek, Syriac, Ugaritic, Moabite, Ammonite, Phoenician-Punic, and Philistine Canaanite.
John Dunham is a writer and editor who is passionate about language and translating the biblical story and its implications into contemporary settings.
Jeffrey A. Reimer holds an MA in systematic theology and is a freelance editor based in Newton, Kansas.
Micah Wierenga is an editor for Bible Publishing at Biblica.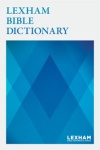 Lexham Bible Dictionary
Editor: John D. Barry
Associate Editor: David Bomar, Derek R. Brown, Rachel Klippenstein, Douglas Mangum, Carrie Sinclair-Wolcott, and Lazarus Wentz
Contributing Editors: Elliot Ritzema, and Wendy Widder
Publisher: Lexham Press
Publication Date: 2016
The Lexham Bible Dictionary is the world's most advanced and up-to-date Bible dictionary, including contributions from hundreds of top scholars from around the world. As one of the first Bible dictionaries designed for digital, the Lexham Bible Dictionary combines biblical scholarship with regular updates and other digital-only features. Articles are divided into very specific subjects, which makes the entire dictionary more useable—so you get what you want, when you want it. The value of each article is also exponentially increased by hand-selected links to other articles. In addition, Lexham Bible Dictionary contains articles from some of the world's top Bible scholars, and makes citations and bibliographies live links to the resources referenced whenever possible. The Lexham Bible Dictionary will answer your questions as they arise and expand your knowledge-base.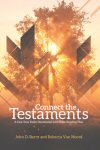 Connect the Testaments: A Daily Devotional
Authors: John D. Barry and Rebecca Van Noord
Publisher: Lexham Press
Publication Date: 2012
Connect the Testaments is a 365-day devotional with a custom reading plan that covers the entire Bible over one year, explaining difficult and complex passages along the way. Each day you'll read from the Old Testament, the New Testament, and poetic literature. Daily devotionals offer insight into the text, explanations for difficult passages, and glimpses into how the Scripture passages are connected—as well as what those connections teach us about living for Jesus. Thought-provoking questions help you reflect on how you can apply each passage to everyday life.

The Greek New Testament: SBL Edition
Editor: Michael W. Holmes
Publishers: Society of Biblical Literature and Lexham Press
Publication Date: 2010
Pages: 517
This new critical text is based on a thorough examination of the major critical editions, apparatuses, and manuscript discoveries and the apparatus provides an accessible and easy to use look at textual variants. The sight of numerous manuscripts listed in any critical apparatus can be overwhelming (regardless of whether it's that of Alford, Tischendorf, Tregelles, or the even the NA27 and UBS4). Often even seasoned scholars struggle to know how to weigh the evidence before them. This reality becomes clear when we find that even major technical commentaries scarcely do more than list the manuscript evidence with little or no discussion of their significance. But because the SBLGNT's apparatus cites other critical editions rather than specific manuscripts, users have instant access to how the some of the greatest text-critical minds of the past two centuries have weighed the evidence and their resulting conclusions. The Greek New Testament: SBL Edition becomes even more valuable with the ability to examine its text right beside any of the dozens of Greek editions that you might own in Logos Bible Software.
More information is available at The Greek New Testament: SBL Edition (SBLGNT) product page and also at the SBLGNT website.
Michael W. Holmes is professor of biblical studies and early Christianity, at Bethel College in St. Paul, Minnesota. He is the North American editor for the International Greek New Testament Project and a member of its North American Executive Committee. In addition to editing The Greek New Testament: SBL Edition, he is also the coeditor for The Text of the New Testament in Contemporary Research, he has also authored The Apostolic Fathers: Greek Texts and English Translations.
More details about these resources