Zondervan Biblical Studies Collection (8 vols.)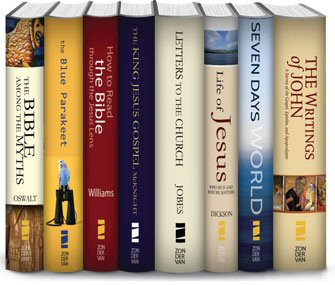 Zondervan Biblical Studies Collection (8 vols.)
•
Runs on Windows, Mac and mobile.
Overview
In today's culture, many Christians are so consumed about making the Bible fit their theology that imperative topics are overlooked when they read Scripture. The Zondervan Biblical Studies Collection brings together eight volumes that provide a strong focus to the importance of reading and studying the Bible in reference to clearly understanding the historical background, cultural setting, theological context, and interpretive issues of each book. This collection challenges readers to rethink their approach to reading and interpreting Scripture. It studies various books of the Bible including Revelation, the writings of John, Hebrews, and the General Epistles, as well as much-debated topics surrounding the Bible's veracity, the Creation story, and the life of Jesus.
This collection is perfect for students, pastors, scholars, or laity seeking a deeper understanding of the biblical text. What's more, with Logos, every word is essentially a link! Scripture references are linked directly to the Bibles in your library—both the original language texts and English translations. Double-clicking any word automatically opens your lexicons to the relevant entry, making words instantly accessible. With Logos, you can quickly move from the table of contents to your desired content and search entire volumes and collections by topic, title, or Scripture reference.
Key Features
Analyzes oft-debated topics
Provides contemporary insights to Old and New Testament books
Focuses on the importance of reading and interpreting Scripture correctly
Product Details
Title: Zondervan Biblical Studies Collection
Publisher: Zondervan
Volumes: 8
Pages: 2,368