Select Life and Works of Martin Luther (4 vols.)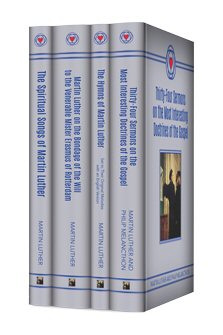 Select Life and Works of Martin Luther (4 vols.)
•
Runs on Windows, Mac and mobile.
Overview
Martin Luther was one of the clearest voices of the Reformation, known for calling Christians to live biblically. His influence on Christendom is incalculable. Since the sixteenth century, his hymns, sermons, and writings have helped generations to understand and apply the Scriptures. This collection includes several compilations of Luther's hymns, several collections of his sermons, and a historically important translation of On the Bondage of the Will containing translator's notes.
These records of Luther's thought and pastoral ministry are an interesting and illuminating glimpse into the application of his doctrinal beliefs in a congregational setting. Both the poetry and the sermon text are clearly written to direct the worshiper's heart and mind to Christ. Deepen the effectiveness of your own ministry with these historically important records.
In the Logos editions, these volumes are enhanced by amazing functionality. Important terms link to dictionaries, encyclopedias, and a wealth of other resources in your digital library. Perform powerful searches to find exactly what you're looking for. Take the discussion with you using tablet and mobile apps. With Logos Bible Software, the most efficient and comprehensive research tools are in one place, so you get the most out of your study.
Key Features
Provides a curated collection of Luther's best sermons
Includes some of Luther's most important hymns
Contains clear examples of Luther's teaching
Individual Titles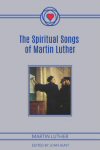 Martin Luther, aside from being a theologian, pastor, and professor, was also a hymn writer. This book is filled with his poetic offerings of praise to God. See the heart for worship and beautiful expressions of dogma that Luther penned in this collection. Examples include "Jesus was for Sinners Slain" and "A Mighty Castle is our God." This book is useful for pastors, those in worship ministry, or as devotional readings in small group settings.
John Hunt was born at Bridgend, Perth in 1827 and educated at the University of St. Andrews. In 1855 he was ordained to the curacy of Deptford, Sunderland. He held several curacies to 1878, when he became vicar of Oxford, near Sevenoaks. He published Select Poems and The Spiritual Songs of Martin Luther.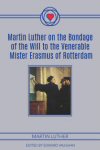 Martin Luther's classic treatise is a reply to Desiderius Erasmus' work On the Freedom of the Will. Both wrote on the human will, but from different perspectives. Erasmus, the humanist and scholar of classical Greek, and Martin Luther, the reformer and theologian, differed greatly in their approaches. In this unique translation from the original Latin of a historically significant work, Edward T. Vaughan makes the words of Martin Luther accessible for English speakers. Gain a clearer perspective for this perennial topic of debate.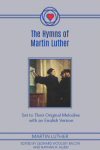 Presented with a compelling introduction and alongside the musical notation, these hymns of Luther stand the test of time. The editor, Leonard Woosley Bacon, compiled an excellent collection of hymns for personal and congregational use. Notable examples include "Look Down O Lord, From Heaven Behold" and "Jesus Christ Who Came to Save."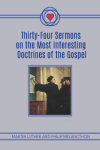 These examples of Martin Luther's pastoral ministry are filled with doctrine, application, and many examples of his wit and zeal. Gain clear examples of Luther's clear and precise teaching. Some of his included sermons are: "On the Nativity of Christ", "On Christ's Passion", and "Of Prayer". This is a treasury of teaching that is still useful for bringing hearers and readers to the place of worshipful obedience. This volume contains a biography of Luther written by Philip Melancthon.
About Martin Luther
Martin Luther (1483–1546) was a key figure in the Protestant Reformation and one of the most significant figures in Western history. Over the course of his life, he was a monk, a priest, a professor of biblical literature, a Reformer, a husband, and a father.
Luther is most noted for his 95 Theses (1517), in which he argues that indulgences are not acts of penance which can replace true repentance. In 1520, Pope Leo X and Holy Roman Emperor Charles V demanded that Luther retract all of his writings. Luther refused. He was subsequently excommunicated and declared an outlaw.
Luther has been both praised and vilified for what he preached and wrote. His translation of the Christian Bible into the vernacular greatly influenced the church. His works continue to impact all Christians and animate the movement that bears his name. His works are also represented in Martin Luther's Basic Theological Writings and the Luther's Works collection.