H. C. Leupold Commentary Collection (7 vols.)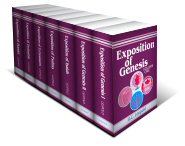 Overview
There is no shortage of biblical commentaries in the world. They all fall somewhere across a wide spectrum between the great and the less than stellar. There are, however, the occasional commentaries that seem to rise effortlessly above the rest, and the H. C. Leupold Commentary Collection is a perfect example of just such commentaries. The Wisconsin Lutheran Quarterly writes, "Our pastors knew [Dr. Leupold] through his exegetical writings on Old Testament Books, especially Genesis and Psalms. These two works are so frequently consulted at our Seminary that they have been placed on the reserve shelves of the library."
These benchmark commentaries by Leupold are for pastors, Bible teachers, leaders of Bible study groups and other serious students of the Scriptures. They give solid help in understanding selected books of the Old Testament. Each section in each biblical book is carefully examined and unfolded under the headings and subheadings of a unifying outline. Controversies and interpretational quandaries are faced distinctly and courageously and key words are are dissected and presented in a compelling fashion. Anyone looking to have these Old Testament texts explicated in a straight forward and conservative fashion will pick these volumes up with expectation and put them down completely satisfied.
Key Features
Introductions discussing authorship, date, and purpose
Explanations of critical views
A clarifying overview of each book in the form of an analytical outline
A bibliography guiding the user to further reading
Product Details
Title: H. C. Leupold Commentary Collection (7 vols.)
Author: Herbert Carl Leupold
Publisher: Baker Academic
Volumes: 7
Pages: 4,787
Individual Titles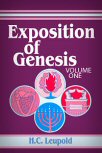 Leupold's first volume in his two volume set of expositions on Genesis begins with a lucid introduction that discusses authorship, historicity, literary criticism, interpretation, and provides an outline of Genesis' fifty chapters. Then beginning with creation and ending with the destruction of Sodom Dr. Leupold exhibits sound exegesis and a firm grasp on Hebraic linguistics.
H.C. Leupold's Exposition of Genesis made Wisconsin Lutheran Quarterly's best commentaries on the book of Genesis beside Luther's works on Genesis.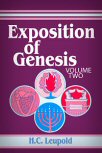 Exposition of Genesis Volume Two
Author: Herbert Carl Leupold
Publisher: Baker Academic
Publication Date: 1950
Pages: 1,120
The second volume of Leupold's work in Genesis begins with Abraham and Sarah at Gerar and continues through the story of Joseph at the close of the book. Leupold wraps up his commentary on Genesis with the same sort of sensible analysis that earned him a place in 1936's Who's Who In The Clergy.
We are happy to see that in this way a wider dissemination is being provided for this commentary, which on the basis of the original Hebrew text offers a thorough exposition of Genesis as the verbally inspired Word of God.
—Carl Lawrenz, Wisconsin Lutheran Quarterly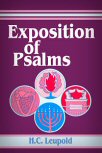 In keeping with Leupold's Exposition on Genesis the Exposition of Psalms begins with an introduction that covers topics like the division of the Psalms, its origins, the use of the psalter among the Jews and in the Christian Church, musical notations and technical terms, current trends of interpretation and Hebraic poetry. Each Psalm is dissected and interpreted section by section with careful attention to interpretive, linguistic, poetic, and devotional consideration.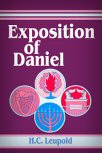 Ecclesiastes, one of the Old Testament's philosophically rich gems, receives masterful treatment at the hands of Dr. Leupold. Walking the line between being informationally dense while honoring the poetic nature of Ecclesiastes, Leupold explores the themes of Ecclesiastes section by section. The commentary begins with an introduction that discusses authorship, dating, the books purpose and style, its relationship to Greek and Babylonian thought and a suggestion of other exegetical works to further illuminate this powerful book.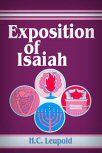 Originally published in two volumes, Leupold's commentary begins with a nearly fifty page introduction covering topics as diverse as the historical situation at the time of Isaiah, biographical information on the prophet, a discussion of the current thoughts on authorship, Isaiah's theology, and Isaiah's prophecies in the light of the Dead Sea Scrolls. It is in the area of illuminating the Messianic prophecies and revealing the import of the historical passages and background that this exposition excels.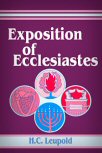 Exposition of Daniel
Author: Herbert Carl Leupold
Publisher: Baker Academic
Publication Date: 1969
Pages: 549
Leupold's Exposition of Daniel sets the bar high for exegesis on a book of prophecy that has been the bane of many exegetical writers. In a world where commentaries abound that treat the prophetical passages of Daniel as novelties or play fast and loose with interpretation Leupold's exposition is delivered sanely and reverently. Completely within his element in the Hebrew and Aramaic languages, and well acquainted with the vast amount of literature on Daniel, Leupold shows himself up to the task of dealing with this sometimes controversial book.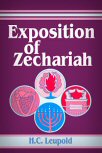 The book of the prophet Zechariah is not much studied or adequately understood in our day. When it is used, the visions and eschatological material are frequently given too much emphasis and attention so that somewhat fantastic results have been arrived at, which have caused men to wonder at the book rather than to seek to appropriate its wealth and comfort and instruction.... We should like to do a bit toward redeeming this rich book of prophecy from undeserved oblivion. - From the foreward
About Herbert Carl Leupold
Herbert Carl Leupold had a rich background of experience and training for his responsibilities as an educator and author. He received his preseminary and seminary training Martin Luther Theological Seminary at Buffalo, New York. He served as pastor of the American Lutheran congregation in Buffalo and at the same time held an assistant professorship at the Martin Luther Seminary. From 1922 to 1929 he served as Professor of Historical Theology at the Martin Luther Seminary, and from 1929 until his retirement in 1964 was Professor of Old Testament Theology at the Evangelical Lutheran Theological Seminary at Capital University, Columbus, Ohio. he was widely recognized as an authority on the Old Testament.
Dr. Leupold received the Bachelor of Divinity degree from the Chicago Lutheran Seminary in 1926, and the Doctor of Divinity degree from Capital University in 1935.
More details about these resources