Baker Academic Pauline Studies Collection (22 vols.)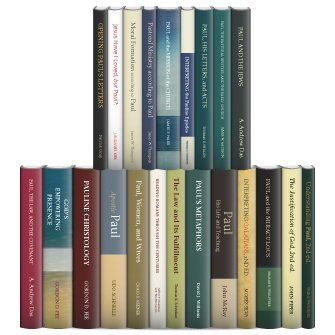 Baker Academic Pauline Studies Collection (22 vols.)
•
For the most current version of this collection, see here.
Overview
The Baker Academic Pauline Studies Collection equips you with 22 volumes' worth of recent Pauline study, putting the apostle's life and thought under the microscope. It contains contributions from numerous scholars, including Craig S. Keener, John Piper, Gordon D. Fee, Moisés Silva, and Thomas R. Schreiner. This collection offers an analysis of Paul's letters, including insight on interpreting each Pauline epistle. It brings to light Paul's thoughts on marriage, women's ministry, the Holy Spirit, the law, the covenant, Christology, pastoral ministry, and the mission of the church. Several volumes focus on Paul's ethical and moral transformation, teaching, travels, theological contributions, and portrayals.
Logos Bible Software dramatically improves the value of the Baker Academic Pauline Studies Collection by enabling you to find what you're looking for with unparalleled speed and precision. The Logos edition is fully searchable and easily accessible. Scripture passages link directly to your preferred English translation and to the original-language texts, and important theological concepts link to dictionaries, encyclopedias, and a wealth of resources in your digital library.
Key Features
Examines Paul's life, conversion, teaching, and travels
Analyzes the Pauline Epistles in their literary, ancient, and modern contexts
Contains insights from numerous biblical scholars and theologians
Product Details
Individual Titles