Select Works of R.C. Sproul (2 vols.)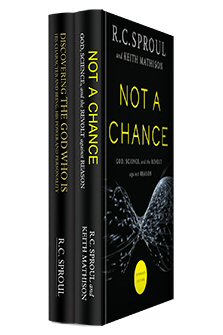 Overview
Respected teacher and Reformed theologian R.C. Sproul has spent his life making the profound theological truths of the Christian faith accessible for the ordinary Christian. In this collection he shares his own spiritual journey and helps connect a hot-topic debate to the Christian life.
In Discovering the God Who Is, Sproul describes his search for truth and a personal encounter with God. Along the way he addresses the many profound theological questions people face every day. Then, in Not a Chance, he challenges the belief that the universe could come into being without the work of a creator God. As always, Sproul's insights are at once timely, practical, and profound.
In the Logos editions, these volumes are enhanced by amazing functionality. Important terms link to dictionaries, encyclopedias, and a wealth of other resources in your digital library. Perform powerful searches to find exactly what you're looking for. Take the discussion with you using tablet and mobile apps. With Logos Bible Software, the most efficient and comprehensive research tools are in one place, so you get the most out of your study.
Key Features
Describes R.C. Sproul's spiritual journey and the lessons he's learned along the way
Connects profound theological truths to everyday life
Challenges the notion that the universe could have come into being without God
Individual Titles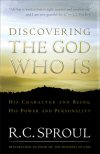 "The minister gently guided my mother away from the grave to a waiting car. I moved behind them in a grim stupor. I was confused. I was hurt. I was angry. One question pierced my soul. . . 'Who are you, God? And why do you do the things you do?'" Thus began R.C. Sproul's search for ultimate truth and a personal encounter with the living God.
In Discovering the God Who Is, you'll journey with Sproul to discover for yourself the magnificence of God's character, power, and personality. Sproul asks the questions many of us wonder about God: Is the Bible the Word of God? What is righteousness? What is the difference between a moral and a legal right? How does God create something from nothing? Does God change his mind? Sproul communicates deep truths in a fresh and easy-to-understand style. Join R.C. Sproul as he shares his passion for God and encourages you to dig deep and know the God who is alive, who is real, and who relates to each and every one of us.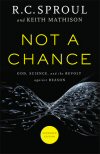 Modern scientists often write and speak of chance as some kind of being or force that can actually cause things to happen—despite their avid unbelief in God or a creator! They have excluded any designer but filled in the resultant void with faulty reasoning.
In this classic book, R.C. Sproul and Keith Mathison call the scientific world to employ logic and clarity in their discourse and to stop using the word "chance" to describe an ontological entity that can cause change. This expanded edition includes a new chapter dealing with the most recent attempts to defend irrational scientific statements. A new appendix reviews other literature on scientific discoveries that support belief in a creator God.
Sproul at his best, which is very good. He shows secularism to be what it now is: a desperate faith.
—Dallas Willard, professor of philosophy, University of Southern California
Powerfully argued. Here science, philosophy, and theology meet.
—Ravi Zacharias, author, The Real Face of Atheism
Sproul shows the reader that a self-creating universe is a self-contradiction. Every Christian who wants to make an effective defense for his or her faith should read this book.
—Steven Cowan, editor, Who Runs the Church? Four Views on Church Government
Keith Mathison is author of Dispensationalism: Rightly Dividing the People of God?, Postmillennialism: An Eschatology of Hope, and The Shape of Sola Scriptura.
More details about these resources