Classic Commentaries and Studies on Ezekiel Upgrade (9 vols.)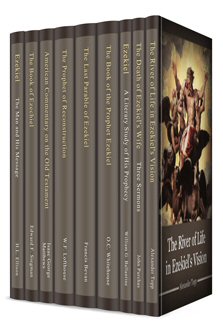 Classic Commentaries and Studies on Ezekiel Upgrade (9 vols.)
•
Runs on Windows, Mac and mobile.
Overview
Deepen your understanding of Ezekiel with the Classic Commentaries and Studies on Ezekiel Upgrade. Scholars from a variety of theological traditions offer insight on the text, focused academic studies, and sermons to help you interpret the prophet's enigmatic visions. Weigh arguments for and against multiple authorship. Investigate the meaning of Ezekiel's vision of a new temple while appreciating his distinct literary style. You'll find the tools you need to conduct a thorough study of Ezekiel's prophecy and uncover its riddles.
The Logos editions of Classic Commentaries and Studies on Ezekiel Upgrade enhance your study with amazing functionality. Fully integrated into your digital library, the Timeline enables you to instantly contextualize the people, places, and ideas discussed in the journal with thousands of other biblical and world events. Perform powerful searches to instantly gather relevant biblical texts and resources together. Free tablet and mobile apps let you take the discussion with you. With Logos Bible Software, the most efficient and comprehensive research tools are in one place, so you get the most out of your study.
Key Features
Explains the meaning of symbols and visions in Ezekiel
Includes resources from a variety of theological traditions
Equips you to conduct a thorough study of Ezekiel
Product Details
Title: Classic Commentaries and Studies on Ezekiel Upgrade
Volumes: 9
Pages: 1,350
Christian Group: Evangelical
Resource Type: Commentaries
Topic: Ezekiel
Individual Titles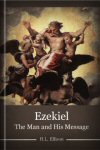 Ezekiel: The Man and His Message
Author: H.L. Ellison
Publisher: Eerdmans
Publication Date: 1956
Pages: 144
In this volume, H.L. Ellison writes for the common Bible student, avoiding the minutiae of the technical aspects of biblical study. Instead, he focuses on the book's meaning to its original readers and makes application to contemporary life. He treats prophecies of the future from the standpoint of Ezekiel's contemporaries, rather than making speculative predictions about the end times.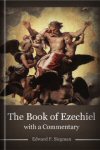 The Book of Ezechiel with a Commentary
Author: Edward F. Siegman
Series: Pamphlet Bible Series
Publisher: Paulist Press
Publication Date: 1961
Pages: 188
Learn the meaning behind Ezekiel's prophecy with this commentary and study guide by Catholic scholar Edward F. Siegman. Siegman focuses on historical detail and the narrative flow of Ezekiel's prophecy. His succinct summaries of large sections help you grasp connections between passages, and study questions insure that you can recall details from the prophecy.
Edward F. Siegman was a Catholic Scholar and writer. He is the author St. John's Use of the Synoptic Material.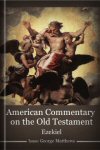 American Commentary on the Old Testament: Ezekiel
Author: Isaac George Matthews
Series: American Commentary on the Old Testament
Publisher: American Baptist Publication Society
Publication Date: 1939
Pages: 175
In this introduction and commentary, Isaac George Matthews argues for multiple authors of Ezekiel. He aims to demonstrate errors in the transmission of the text and evidence that a Babylonian editor is responsible for the latter half of the book. Though he takes a higher critical approach, his commentary does not merely focus on textual issues. Rather, he weaves interpretation with historical background to form a thorough analysis of Ezekiel's prophecy.
Isaac George Matthews (1871–1959) was a Baptist pastor and professor of Old Testament and systematic theology at McMaster University.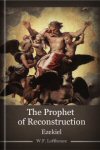 Discover the political implications of Ezekiel's message of reconstruction. Writing shortly after the World War I, W.F. Lofthouse traces the development of the prophet's thought, arguing that Ezekiel's message provides timely hope for a world ravaged by war.
W.F. Lofthouse (1871–1965) was educated at the City of London School and Trinity College at Oxford. Lofthouse was tutor of Old Testament and philosophy at Handsworth Theological College and became president of the Wesleyan Conference in 1929.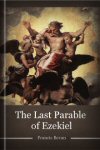 Understand the spiritual significance of Ezekiel's vision of the temple. Frances Bevan argues that the intent of this culminating vision is to produce shame—a profound sense of one's unworthiness before the glory and love of God. She works systematically through the vision, producing a thorough and devotional commentary on the final chapters of Ezekiel.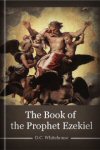 In this volume, O.C. Whitehouse introduces the historical background and themes of Ezekiel. He comments on the translation of certain sections, offering insight into the complexities of the Hebrew language.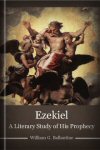 In this short introduction, William G. Ballantine explores the five themes of Ezekiel's prophecy: God's majesty, Israel's apostasy and chastisement, God's judgment on heathen nations, Israel's restoration, and the final consummation of God's kingdom. Along the way he identifies parallels between the writing styles of Ezekiel and Dante and analyzes the significance of the prophet's strange visions.
William G. Ballantine (1848–1937) was a Congregational minister and president of Oberlin College.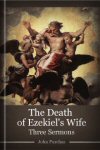 When God told Ezekiel of his wife's impending death, he had even more shocking news for the prophet—he wasn't to mourn for her! John Purchas explains that this strange episode teaches the Christian how to endure even the worst suffering.
John Purchas (1823–1872) was an Anglican priest and is the author of The Priest's Dream: An Allegory.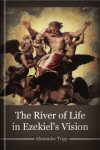 Explore the practical implications of Ezekiel's vision of "the river of life." Alexander Topp argues that the river symbolizes the blessings of the gospel that flow from Christ. He explains that as the river in Ezekiel brings life to dry deserts, so should the gospel flow into the world. An impassioned plea for missions, The River of Life in Ezekiel's Vision is also an in depth study of an important symbol in Ezekiel's prophecy.
Alexander Topp (1813-1879) was a minister in Toronto, Canada and author of The River of Life in Ezekiel's Vision.
More details about these resources
Show More