Select Works of John Locke (3 vols.)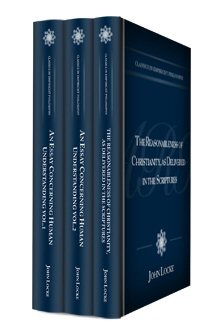 Overview
What is the nature of knowledge? John Locke answered this question by arguing that humans can derive knowledge only from sense experience. Known as empiricism (from the Greek empeiria meaning "experience"), Locke's way of understanding knowledge revolutionized Western philosophy.
With Logos, these valuable volumes are enhanced by cutting-edge research tools. Important terms link to dictionaries, encyclopedias, and a wealth of other resources in your digital library. Powerful topical searches help you find exactly what you're looking for. Tablet and mobile apps let you take the discussion with you. With Logos, the most efficient and comprehensive research tools are in one place, so you get the most out of your study.
Key Features
Presents two of Locke's major works
Includes biographical notes and editor's introductions
Contains complete indexes
Individual Titles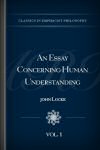 Volume one contains books I and II of Locke's essay. In book I, Locke directly attacks the theory of innate knowledge held by Descartes and other continental rationalists. He argued that, at conception, the human mind was a blank slate (tabula rasa). All the ideas and principles in the mind were created by each person's experience of the world. Descartes and the other continental rationalists held that knowledge could be reached through pure reason, apart from experience, because the human mind had innate principles—ideas and concepts that were there from birth.
In book II, Locke puts forward his theory of ideas. He argues that all ideas come from two different types of experience: sensation and reflection. He distinguishes between simple ideas (red, round) and complex ideas (apple). He also distinguishes between primary and secondary qualities. A primary quality is something which is actually attributable to a thing (solidity) and a secondary quality is a quality which the particular thing produces in the human observer (such as smell). Locke uses his understanding of simple and complex ideas to form an argument for the existence of God.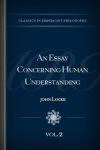 Volume two contains books III and IV of An Essay concerning Human Understanding. In book III, Locke presents his theory of language. He connects words with the ideas they signify. He then critiques the abuse of words by philosophers who make up new words not connected to a clear idea or connect old words to new ideas.
In book IV, Locke lays out his general theory of knowledge. He defines knowledge as the sum of one's ideas and perceptions. He looks at the limits of knowledge and the divide between purported knowledge and reality—the divide, in other words, between a person's claim of knowledge (based on their experience) and reality, which might not correspond to that knowledge.
In The Reasonableness of Christianity, as Delivered in the Scriptures, Locke sets out to apply empiricism to the Bible. He argues that everything in Scripture agrees with human reason, that there is nothing unreasonable about Christ's claims to divinity or the reports of miracles, and that the core beliefs of the Christian faith are clearly visible in Scripture. As such, Scripture provides a good basis for establishing agreement and tolerance between Christians.
About John Locke
John Locke (1632–1704) was born in Wrington, Somerset, to a Puritan family. He attended Christ Church, Oxford, where he earned a BA, an MA, and a Bachelor of Medicine. After studying medicine, he met the Earl of Shaftesbury and became involved in Shaftesbury's Whig movement. In 1683, he fled to the Netherlands to escape prosecution over his supposed involvement in the Rye House Plot. Most of his published works were written while he was in exile in the Netherlands. He returned to England and continued to work with the Whig party until his death in 1704.
Many political philosophers consider Locke the father of classical liberalism. One of the first British empiricists, his main works focus on political philosophy and epistemology. His work had a major influence on Voltaire and Rousseau, as well as on many of the founding fathers of the United States (including Hamilton, Madison, and Jefferson). His concept of natural law and the inalienable rights of life, liberty, and property are reflected prominently in the Declaration of Independence.
Locke is also credited as one of the founders of British empiricism. He taught, contrary to Continental rationalism, that humans cannot have a priori knowledge. In other words, the only sure knowledge that humans can have is based on experience. One must experience—observe, interact with—in order to know. He believed that the human mind was blank (tabula rasa) at the beginning of life. One's experiences "wrote" on this blank paper, creating knowledge. Locke's theory of knowing (epistemology) is considered by some philosophers to contain the seed of the Western concept of self.
More details about these resources