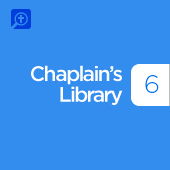 Recommended
Chaplain's Library
No matter what type of chaplaincy you're in—from ministering in crises to counseling someone in a coffee shop—this package has the tools and resources you need.
Value of included resources
Quick Stats
630

Total Resources

3.2M

Links to Bible Passages

(Actual Value: 3,231,108)

85K

Pages of Content

(Actual Value: 85,245)

4.3M

Connections between Resources

(Actual Value: 4,311,583)

57

Visual and Interactive Media Collections
Overview
Explore resources on grief counseling, trauma, discipleship, and leadership with smart tools that help you craft powerful and encouraging messages. Plus, you can take your 630-resource library anywhere—hospitals, churches, or even the other side of the world.
Do More With Logos 6
Bible Study
Make connections across biblical events.
Get instant information on biblical topics.
Find the right results with one search.
Link the Bible story with its geography.
Explore beautiful media.
Reveal cultural concepts of the biblical world.
Engage the Word with new Interactive Media.
Greek and Hebrew
Connect English ideas to original-language words.
Search the original languages in your Bible.
Simplify your lexicons.
Convert Greek and Hebrew.
Preaching & Teaching
Turn your reverse interlinear into a powerful search tool.
Explore the Bible's background.
Engage your audience with elegant presentations.
Get quick answers on biblical topics.
Find relevant, high-quality media.
Academic
Connect cultural concepts with ancient literature.
Resource Highlights
Hope for the Heart Biblical Counseling Library (102 vols.)
For more than twenty years, June Hunt has worked to provide biblically based counseling and help and encouragement to thousands of Christians through the ministry of Hope for the Heart. Now, Logos is pleased to offer the 100-volume Hope for the Heart Biblical Counseling Library, a massive set of biblically centered...
Baker Encyclopedia of Christian Apologetics
Fortress Press Creative Pastoral Care and Counseling Series (19 vols.)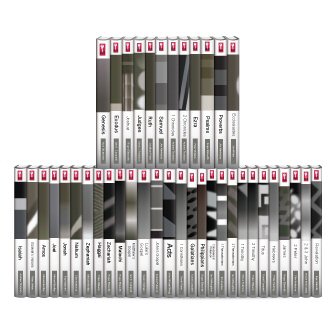 Opening Up Commentary Series (40 vols.)
System Requirements
Windows
Window 7 SP1
2GB RAM
1024x768 Display
30GB Free Space - Internal HDD/SSD Only (may require additional space depending on your library)
Internet connection (for activation, updates, and some features)
Mac
OS X "Mavericks" 10.9
2GB RAM
30GB Free Space - Internal HDD/SSD Only (may require additional space depending on your library)
Internet connection (for activation, updates, and some features)