Select Works of John Stock (2 vols.)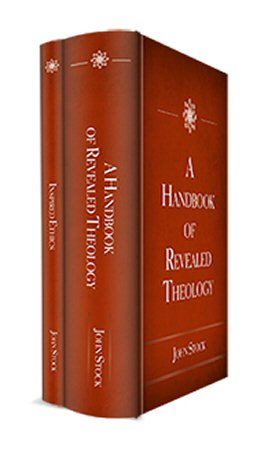 Select Works of John Stock (2 vols.)
•
Runs on Windows, Mac and mobile.
$6.00
Reg.: $24.95
Print: $52.31
* Projected price. Future bids may change this price.
Place Your Bid!
Click on the highest price you'd pay. If the final price is lower, that's what you'll pay.
Overview
Nineteenth-century vicar John Stock wrote many sermons and inspiring works that have been preserved for future generations of Christians. Stock was passionate about the wisdom of Scripture and deeply inspired by the riches he found therein. He wanted listeners and readers to appreciate it as well. In this collection, Stock shares his insights on the book of Proverbs and how it relates to the way we live our lives, and he also offers a thorough and detailed review of revealed theology.
With Logos Bible Software, these valuable volumes are enhanced by cutting-edge research tools. Scripture citations appear on mouseover in your preferred English translation. Important terms link to dictionaries, encyclopedias, and a wealth of other resources in your digital library. Powerful topical searches help you find exactly what you're looking for. Tablet and mobile apps let you take the discussion with you. With Logos Bible Software, the most efficient and comprehensive research tools are in one place, so you get the most out of your study.
Key Features
Practical exploration of the book of Proverbs
In-depth examination of revealed theology
Insight into nineteenth-century theology
Praise for John Stock
I rejoice to see [my desire] accomplished in the present handbook by my respected brother, Mr. Stock. He undertook the labor at my earnest request . . . [and] the book has my cordial approval, which I have shown in the most practical manner by purchasing 500 copies for the use of the young men in the Theological Institute at the Tabernacle. Go forth, thou unpretending teacher of the gospel of the grace of God, and may the Spirit of the Lord go with thee!
—Charles H. Spurgeon, the "Prince of Preachers"
Product Details
Title: Select Works of John Stock
Author: John Stock
Publisher: Elliot Stock
Volumes: 2
Pages: 506
Individual Titles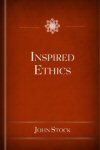 Inspired Ethics is a revised translation and topical arrangement of the entire book of Proverbs. John Stock arranged this text so that "readers [would] be better able to appreciate the marvelous treasures of inspired wisdom heaped together in this portion of Scripture." Stock discusses the authorship, scope, and object of Proverbs. He touches on particular points of the text within four groups of "sayings." The first group of sayings relates to God and his nature, attributes, ways, works, and Word. The second group relates to man's duty to God. The third group relates to our duty to ourselves. And the fourth group relates to man's duty to his neighbor.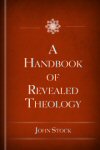 A Handbook of Revealed Theology departs from natural theology and focuses on the gospel as a source of revelation. "By the gospel is meant the doctrine of salvation by a twofold gracious provision—the atonement of the Savior and the regenerating influences of the Spirit," writes John Stock in the volume's introduction. He declares that revelation provides for the two great wants of man: pardon and moral renovation. This volume includes a preface by Charles H. Spurgeon.
About John Stock
John Russell Stock was a nineteenth-century vicar who served in Huddersfield, West Yorkshire, and Finchingfield, Essex. He was also incumbent of Cornish Hall End. He wrote An Exposition of the First Epistle General of St. John. Many of his sermons have also been published as volumes, including The Frailty of Human Greatness and Church and State.