Select Works on Orthodox History, Part 2 (8 vols.)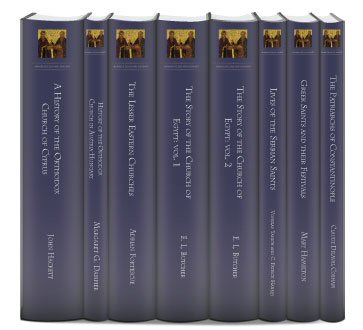 Select Works on Orthodox History, Part 2 (8 vols.)
•
Runs on Windows, Mac and mobile.
$20.00
Reg.: $109.95
Print: $301.20
* Projected price. Future bids may change this price.
Place Your Bid!
Click on the highest price you'd pay. If the final price is lower, that's what you'll pay.
Overview
Part two of the Select Works on Orthodox History collection delves deeply into the history of various local Orthodox churches, including those of Cyprus, Egypt, Serbia, and Constantinople, while also covering the churches of Eastern Europe and the Oriental, Armenian, and Assyrian communions. This set is a must-have for anyone interested in the history of the Orthodox Church.
With the Logos edition, all Scripture references are tagged and appear in your favorite translation on mouseover. The entire collection is completely searchable, so you can trace the connections between various themes, events, and historical figures in the Orthodox Christian tradition like never before. You can also cross-reference related texts at the touch of a button, and all your dictionaries and other reference tools are just a click away.
Key Features
Historical introductions to the Orthodox churches of Cyprus, Austria-Hungary, Egypt, and more
Hagiography of the Saints of both Serbia and Greece/Constantinople
Fascinating insights into the ancient Christianity of Egypt
Detailed descriptions of both the history and beliefs of the Oriental and other Eastern churches
Product Details
Title: Select Works on Orthodox History, Part 2
Volumes: 8
Pages: 2,673