T&T Clark Studies on Bonhoeffer (3 vols.)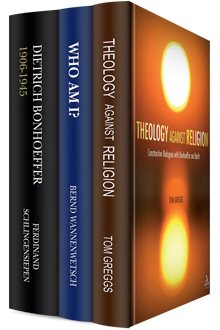 Overview
Dietrich Bonhoeffer, one of history's most influential Christian martyrs, bequeathed to humanity a legacy of theological depth and influence that continues to inspire people from a variety of backgrounds, from broadly evangelical to confessionally reformed, from protestant to Catholic. The church continues to discover treasures from Bonhoeffer's life and work. The T&T Clark Studies on Bonhoeffer collection presents some of this significant figure's most recent gleanings. In Dietrich Bonhoeffer 1906–1945, Ferdinand Schlingensiepen takes a lifetime of scholarship and presents a new standard in Bonhoeffer biography. Because of its definitive nature, comprehensive scope, and incorporation of never-before-available documents, letters, and photos, scholars are already praising it as "the best," "without peer," and "one of the most important resources for taking us forward in dialogue with Bonhoeffer." In Who Am I?: Bonhoeffer's Theology through His Poetry, Bernd Wannenwetsch and a team of international scholars present Bonheoffer's prison poems, shedding light on his life and the development of his thought. Tom Greggs, in Theology against Religion, gives an analysis of Bonhoeffer and Barth, two of the most influential figures in modern Christianity, and argues that they had essentially the same trajectory in terms of their theological approaches to religion.
The Logos Bible Software editions of these volumes are designed to streamline and enhance your study and understanding of the life and thought of Dietrich Bonhoeffer. Scripture passages link directly to your English translations and original-language texts, and important theological concepts link to dictionaries, encyclopedias, and a wealth of other resources in your digital library. Perform powerful searches by topic and find what other authors, scholars, and theologians have to say about Dietrich Bonhoeffer, Barthian Neo-Orthodoxy, or Christian resistance in Nazi-controlled Europe.
Key Features
A new standard in Bonhoeffer biography
Insight into Bonhoeffer's theology through his poetry
Theological comparison of Bonhoeffer and Barth on the nature of religion
Individual Titles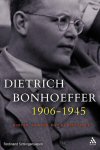 This volume offers a new comprehensive biography of Dietrich Bonhoeffer. Bonhoeffer has gained a position as one of the most prominent Christian martyrs of the last century. His influence is so widespread that over half a century after his execution by the Nazis, Bonhoeffer's life and work are still the subject of fresh and lively discussion. As a pastor and theologian, Bonhoeffer decided to resist the Nazis in Germany, but his resistance was not solely theological. He played a key leadership role in the Confessing Church, a major source of Christian opposition to Hitler and his anti-Semitism and was principal of the secret seminary at Finkenwalde in Pomerania.
It was here that he developed his theological visions of radical discipleship and communal life. In 1938, he joined the Wehrmacht's "Abwehr," the German Military Intelligence Office, in order to seek international support for the plot against Hitler. Following his inner calling and conscience meant that Bonhoeffer was continually forced to make decisions that separated him from his family, friends, and colleagues, and which ultimately led to his martyrdom in Flossenbürg concentration camp, less than a month before the Second World War came to an end. His letters and papers from prison movingly express the development of some of the most provocative and fascinating ideas of twentieth-century theology.
Sixty years after Bonhoeffer's death and 40 years after the publication of Eberhard Bethge's ground breaking biography, Ferdinand Schlingensiepen offers a definitive new book on Bonhoeffer, for a new generation of readers. Schlingensiepen takes into account documents that have only been made accessible during the last few years—such as the letters between Bonhoeffer and his fiancée Maria von Wedemeyer. Schlingensiepen's careful narrative brings to life the historical events, as well as displaying the theological development of one of the most creative thinkers of the twentieth century, who was to become one of its most tragic martyrs.
When the last paragraph is finished, the reader is left with the sadness that such a grand Christian should have had his life so brutally ended, but also with a feeling of strange warmth in the fact of the great strength, the hope, faith, and love of the Lord Jesus whom Bonhoeffer served so loyally . . . Read this book and walk with him.
—Methodist Recorder
One measure of a good biography is the degree to which it keeps this anachronistic tendency in check. When judged by this criterion, Ferdinand Schlingensiepen's new book is without peer. The author's knowledge of Bonhoeffer and his familiarity with the massive amount of research that has been done over the past 50 years are readily apparent, and they result in a clear and compelling picture of Bonhoeffer's life, work, and witness . . . Schlingensiepen excels at navigating through the many settings, characters, and plots that converge to form the contours of this life . . . Schlingensiepen is equally masterful at relating the intimate relationships of Bonhoeffer's life . . . We are in his debt for the good work that he has done, opening a new window into the remarkable life, witness, and scholarship of Dietrich Bonhoeffer.
—The Christian Century
This new biography is one of the most important resources for taking us forward in dialogue with Bonhoeffer during the coming years.
—John W. de Gruchy, emeritus professor, University of Cape Town
Dietrich Bonhoeffer 1906-1945: Martyr, Thinker, Man of Resistance should be recommended to a wide readership. As a streamlined and updated account of Bonhoeffer, it is ideal for new readers of Bonhoeffer. For such readers, it offers comprehensive and nuanced accounts of Bonhoeffer's cultural and political challenges. This biography also instantly becomes the starting point for those interested in Bonhoeffer, the man of resistance.
—Political Theology
In fact, there are a number of excellent biographies that offer an account of Bonhoeffer's life that is both thorough and engagingly readable . . . that capture the full sweep of his remarkable story. The best is Ferdinand Schlingensiepen's Dietrich Bonhoeffer, 1906–1945, Martyr, Thinker, Man of Resistance . . . Ferdinand Schlingensiepen worked closely with Bethge and served on the editorial board of the sixteen-volume Bonhoeffer work. A nice bonus: He got permission from the Bonhoeffer family to print previously unpublished photographs.
—Charles Marsh, commonwealth professor of religious studies, University of Virginia
The time is long overdue for a good, shorter biography of Dietrich Bonhoeffer that has the depth and scope of the Bethge biography. Schlingensiepen has written it. His is accurate, thoughtful, and shows a solid grasp of the history of the churches under National Socialism—not surprising, since the author's father was himself active in the Confessing Church. That's important for understanding Dietrich Bonhoeffer as a person, for he was very much a product of his religious tradition and training as well as its most provocative critic and visionary. The portrayal of Bonhoeffer's role in the Confessing Church (and his conflicts with it) is fascinating. The newer documents that have come to light since the Bethge biography, particularly the correspondence between Bonhoeffer and his fiancée, are referenced, giving more glimpses of Bonhoeffer's personal development. This is a fine biography and important background reading for anyone who is reading Bonhoeffer's theological classics, for it shows the life from which these classics emerged.
—Victoria Barnett, general editor, Dietrich Bonhoeffer Works
Ferdinand Schlingensiepen is one of the founders of the International Bonhoeffer Society. His father was principal of one of the seminaries of the Confessing Church. As a theologian and pastor, Schlingensiepen was a close friend of Eberhard Bethge. He has published widely on Bonhoeffer, Heinrich Heine, and the German novelist, Theodor Fontane.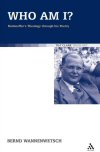 Poetry is often noted as a particularly suitable medium for understanding the connection between theology and biography. This is particularly exciting in the case of Dietrich Bonhoeffer and the poems he wrote during his imprisonment by the Nazis.
Although any one of his 10 poems should be read within their respective historical and biographical context, they are also robust, self-sufficient pieces of work that cannot be "explained" by the biographical and theological prose that surrounds them. They rather serve as a creative, and perhaps sometimes even critical, interlocutor to these contexts. This is why the contributors to this volume have not been asked to explain the poems but to facilitate this conversation: the conversation between the individual poems themselves, between the reader and the poems, and between the poems and Bonhoeffer's life and theology. These poems lend themselves as an entry point into Bonhoeffer's theology, in that each one resonates with a particular central theological concept that Bonhoeffer was developing during his prison years.
Themes and concepts such as "friendship," "religion," "identity," "freedom," "representative action" and others are not only represented in these poems but often expressed in the dense and compelling fashion that only poetic language affords. As such, they deserve the thorough and imaginative engagement of the international lineup of first-class theological authors gathered in this book.
Whoever contemplates Bonhoeffer's prison poems gains unique insights in the life and work of this great theologian. Bernd Wannenwetsch and the contributions in this collection offer such insights now to the English speaking world. The 11 studies on the theological poetry of this truly ecumenical martyr will enrich international scholarship with new theological inspirations on what it means to be a Christian today.
—Jürgen Henkys, professor for practical theology, Humboldt University of Berlin
A worthy and timely contribution to Bonhoeffer studies in English and one that opens up fresh perspectives.
—Expository Times
Of the many graces which Bonhoeffer possessed, his gift for poetry is perhaps the least recognized, even though his verse illuminates much about him and his thought. As they contemplate Bonhoeffer's poems, these essays conduct their readers towards some of his deepest life-experiences and theological commitments, and show once again how much he continues to astonish, move, and instruct us.
—John Webster, professor of systematic theology, King's College, Aberdeen
Bernd Wannenwetsch is lecturer in ethics at Harris Manchester College in the University of Oxford.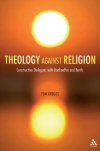 This book asks the question "what is religion?" from a theological perspective. In an age in which religion has reasserted itself on national and international stages, Theology against Religion argues that we should take seriously the critique of religion, and engage with that critique theologically. The book argues that theologizing the critique of religion was central to the theological purposes of Karl Barth and Dietrich Bonhoeffer, and that Barth and Bonhoeffer should be seen as traveling along the same trajectory in terms of their theological approaches to religion. It is this trajectory that Greggs seeks to explore in thinking with and beyond Bonhoeffer, and by identifying a series of themes around which construction engagements can take place. The result is an exciting series of discussions which take seriously the interplay of the religious, the secular, pluralism, and the concept of God, with chapters on salvation, the church, the public square, and other faiths.
Focusing on Karl Barth and Dietrich Bonhoeffer, Tom Greggs provides both constructive and formative insights into the manifold dimensions of theological critique of religion, particularly in terms of implications for thinking about religion in relation to other faith traditions practiced by living communities of people.
—Ralf K. Wüstenberg, chair for systematic and historic theology, Flensburg University, Germany
This is a profound, daring, and practical book. It is more than a powerful recovery of two of the great Christian theologians, Karl Barth and Dietrich Bonhoeffer, in their prophetic relevance today. Professor Greggs also moves beyond them in his constructive response to our complexly multifaith and secular world. He offers a burning vision of Christianity for the twenty-first century: inspired by the Holy Spirit, following Jesus Christ along new ways, biblical, thoughtful, building up a 'church for others,' political, and involved in 'multiple intensities' springing from love of God and neighbor. The two chapters on how Christians can understand and practice inter-faith engagement are a superb culmination.
—David F. Ford, regius professor of divinity, University of Cambridge
Tom Greggs is professor of historical and doctrinal theology at King's College at Aberdeen University.
Product Details
Title: T&T Clark Studies on Bonhoeffer
Publisher: T&T Clark
Volumes: 3
Pages: 1,000
More details about these resources