Léxicos e Concordâncias (2 vols.)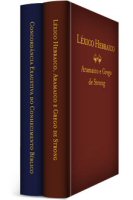 Visão Geral
Esta coleção provê as ferramentas de idiomas de que você precisa para estudar o grego e o hebraico bíblicos. A Concordância inclui mais de 600.000 referências bíblicas e passagens paralelas para pesquisas mais aprofundadas. O Léxico ajuda você a identificar as palavras no seu sentido original, oferecendo comentários exegéticos e gramaticais de James Strong, famoso estudioso da Bíblia. Esta coleção é um recurso incrível para a preparação de estudos bíblicos, devocionais, aulas e sermões. Mergulhe nas línguas originais e enriqueça seus estudos da Bíblia.
Juntamente com o Logos Bible Software, esta coleção torna-se completamente pesquisável, fazendo com que o texto se torne fácil para ser utilizado em trabalhos acadêmicos e estudos pessoais. O texto bíblico, na sua Bíblia preferida, aparece quando você coloca o ponteiro do mouse sobre uma referência bíblica e a versão para Logos integra-se automaticamente à sua biblioteca digital, fazendo com que seus dicionários e outras ferramentas de referência estejam a apenas um clique.
Características Principais
Contém mais de 600.000 referências bíblicas e passagens paralelas
Provê ferramentas para um estudo mais aprofundado do grego e do hebraico bíblicos
Conecta-se diretamente com outros recursos de idiomas na sua biblioteca digital
Títulos Individuais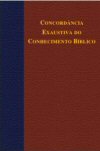 A Concordância Exaustiva do Conhecimento Bíblico (CECB) é a tradução e adaptação ao português da famosa obra "The Treasury of Scripture Knowledge." Permite que o estudioso da Bíblia comprove na prática a veracidade do enunciado "a Bíblia interpreta a si mesma," um clássico princípio da Hermenêutica. Com a CECB, o estudante terá acesso fácil e rápido a mais de 600.000 referências cruzadas e passagens paralelas das Escrituras Sagradas. A obra é, portanto, ferramenta indispensável na preparação de estudos bíblicos, mensagens e sermões sobre os mais diversos textos e para diferentes ocasiões.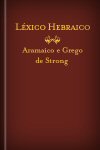 Tradução para o português da famosa obra de James Strong, "The Exaustive Concordance of the Bible." Essa obra permite ao leitor identificar e pesquisar as palavras hebraicas e gregas no texto original, consultando as explicações gramaticais e exegéticas elaboradas por James Strong para cada uma das palavras originais da Bíblia.
James Strong (1822—1894) foi um acadêmico biblista e educador metodista americano. A famosa Concordância Exaustiva da Bíblia feita por Strong foi lançada em 1890, e ainda hoje novas edições continuam a ser impressas. O sistema de numeração que ele desenvolveu permitiu que as línguas originais se tornassem mais acessíveis aos leitores da Bíblia em todo o mundo.
Product Details
Título: Léxicos e Concordâncias
Editora: Sociedade Bíblica do Brasil
Volume: 2
More details about these resources