Face2Face Series Upgrade (2 vols.)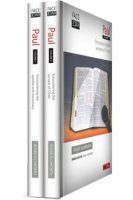 Overview
The story of the apostle Paul is one of the most fascinating in history. The bitter enemy of Christianity became its most powerful and zealous advocate. He spreads the good news of the risen Christ far and wide, and left many churches in his wake. Yet this is not the account of how much a great and gifted man can accomplish when he sets his mind to something. Rather it is the story of the grace of God that laid hold of this man and transformed his life. It is a story that is still being told as that same grace continues to work in human lives today.
Each book in the Face2Face Series is well-organized, clearly and concisely written, and includes discussion questions for further reflection and study. This collection is ideal for readers seeking in-depth study and for those encountering major biblical characters for the first time.
With the Logos edition of Face2Face Series Upgrade 2, all Scripture passages link to your favorite Bible translation in your library and with Logos' advanced search features, you can perform powerful searches by topic or Scripture reference. This makes these texts more powerful and easier to access than ever before for scholarly work or personal study.
Key Features
Study guide included with each title
Discussion questions at the end of each chapter
Bibliography and suggestions for further reading
Praise for the Print Edition
Reader of this book will grow in their faith as they reflect on the amazing life and ministry of Paul. I highly recommend it.
—Paul Hancock, vice president, Baptist St Anthony's Health System, Amarillo, TX
A very helpful book about an incredible man . . . a work that is expository, theological, and pastoral all in one.
—Grant Gaines, pastor, Calvary Baptist Church, Jackson, TN
Individual Titles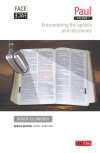 Read about Saul's encounter with the Lord and his conversion to Christianity as Roger Ellsworth goes through Acts 9–18 in this first volume.
Product Details
Title: Face2Face Series Upgrade 2
Author: Roger Ellsworth
Series: Face2Face
Publisher: Day One
Volumes: 2
Pages: 256
More details about these resources