Fortress Press Theology Collection (12 vols.)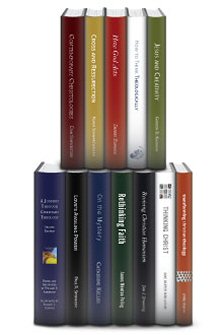 Fortress Press Theology Collection (12 vols.)
•
Runs on Windows, Mac and mobile.
Overview
Progressive movements in modern theology have sought to push the bounds of tradition and orthodoxy and have been extremely influential in the academy and the church. Much ink has been spilled in the struggle between, on the one hand, those trying to maintain classical Christianity and, on the other, those trying to move beyond it and incorporate modern and postmodern thinking. Issues such as human freedom, social justice, science and faith, Christology, and historical theology are all taken up in this diverse collection of modern theological writings. Whether you consider yourself emergent, evangelical, or outside of labels altogether, this collection will make a valuable addition to your library as you seek to understand modern theology and its impact in contemporary Christianity.
With this Logos edition, every word in the collection is integrated into, and connected with, your entire Logos library. Scripture citations appear on mouseover, and references to other works in your library are hyperlinked so that you can see them with a click. The material in this collection is also integrated Logos' powerful features, aiding you as you study subjects like social justice and church history.
Key Features
An up-to-date collection of progressive, emergent theology from significant thinkers in the movement
12 volumes covering a wide range of theological issues from a modern perspective
Product Details
Title: Fortress Press Theology Collection (12 vols.)
Publisher: Fortress Press
Volumes: 12
Pages: 2,524