The Homilies and Angeli of Pope John Paul II (8 vols.)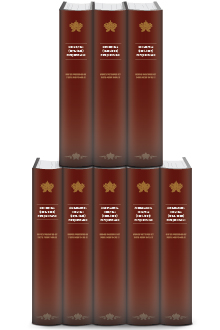 The Homilies and Angeli of Pope John Paul II (8 vols.)
•
Runs on Windows, Mac and mobile.
Overview
The Homilies and Angeli of Pope John Paul II collection contains over 700 homilies and over 500 Sunday Angelus/Regina Coeli addresses from Pope St. John Paul II. This collection is ideal for the pastor or priest looking for homiletic inspiration or sermon ideas for any Sunday or major feast day of the liturgical calendar. Scholars will find the consistent theological teachings of the Holy Father, easily quotable, and the layperson will find devotional insight and encouragement from the pulpit teachings of Pope John Paul II.
The Logos edition of these homilies is the only way to go. Never waste time flipping through thousands of pages searching for your topic—Logos will find all results in a flash. Scripture references appear on mouseover, and references to Vatican II documents and encyclicals will take you to the source texts in your library. Discover what Pope John Paul II has to say on anything from "absolution' to "Zephaniah."
This collection will download as two resources.
Key Features
Pope John Paul II's major homilies from Sundays, feast days, and Holy Days
Brief Angelus messages perfect for a quick pick-me-up or morning devotional
Contents
Homilies, vol. 1
Homilies, vol. 2
Homilies, vol. 3
Homilies, vol. 4
Angelus & Regina Coeli, vol. 1
Angelus & Regina Coeli, vol. 2
Angelus & Regina Coeli, vol. 3
Angelus & Regina Coeli, vol. 4
Product Details
Title: Homilies and Angeli of Pope John Paul II
Author: Pope John Paul II
Publisher: Libreria Editrice Vaticana
Volumes: 8
About the Author
John Paul II (Karol Józef Wojtyla) (1920–2005) served as Pope for 26 years (1978–2005). In 1942, he felt called to the priesthood and began courses in the clandestine seminary of Krakow. Wojtyla was ordained to the priesthood on November 1, 1946, and shortly after, was sent to Rome where he worked under Garrigou-Lagrange. In 1958 he was appointed as the titular bishop of Ombi and auxiliary of Krakow and in 1964 was appointed as the archbishop or Krakow. Three years later, he was elevated to cardinal.
In 1978, Karol Wojtyla was elected pope, where he took on the name John Paul II. As pope, he was instrumental in ending communism in his native Poland. He significantly improved the Catholic Church's relationship with Judaism, Islam, the Eastern Orthodox Church, and the Anglican Communion. He has been acclaimed as one of the most influential leaders of the twentieth century.
Sample Pages
More details about these resources