Augsburg Fortress World Religions Collection (2 vols.)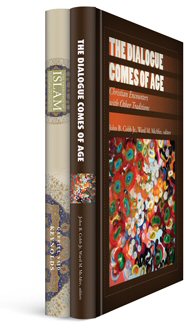 Augsburg Fortress World Religions Collection (2 vols.)
•
Runs on Windows, Mac and mobile.
Overview
The Augsburg Fortress World Religions Collection presents a unique look at how various religions—Buddhism, Judaism, Islam, and Native American faiths—interact with each other and with the Christian tradition. The Dialogue Comes of Age examines Christianity's relationship with other faiths, illustrating ways Christians can relate and dialogue with practitioners of other religions and analyzing what other religions can contribute to a Christian self-understanding. The Emergence of Islam provides an introduction to Islam's history, tracing Muhammad's early life and the Qur'an's origins, development, structure, and meaning. This collection offers advice on how to witness to loved ones who differ in faith.
With the Logos Bible Software edition of the Augsburg Fortress World Religions Collection, you have unprecedented access to resources that offer relatable and insightful material for your study. You can do hours of biblical research with the simple click of a mouse. With powerful searching by topic or Bible passage, instantly viewable Scripture references, a vast library of resources, and much more, Logos is the perfect software to expand your understanding of world religions.
Key Features
Presents an introduction to various world religions: Buddhism, Judaism, Islam, and Native American faiths
Analyzes each religion's history, beliefs, and practices
Provides practical advice for ministering to practitioners of different religions
Individual Titles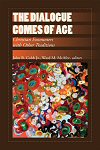 Increasingly, world religious traditions present not just an intellectual or apologetic challenge to Christians, but a daily encounter, a source of religious practices, and even live religious options. How are Christians to relate to these traditions and the neighbors and friends who live by them? This lively and engaging book is a great resource for wrestling with the new realities in their historical and theological dimensions. Theologian John B. Cobb Jr. and historian Ward M. McAfee, experts in the Progressive Christians Uniting group, have distilled the historical and existential import of both Abrahamic and other traditions—Judaism, Islam, Buddhism, and Native American religions—and stressed their distinctiveness and the richness they can afford Christian self-understanding. At once a practical and theological resource, the volume also includes study materials.
John B. Cobb Jr., an American United Methodist theologian, is Emeritus Ingraham Professor of Theology at the Claremont School of Theology and Emeritus Avery Professor at the Claremont Graduate School. He is the winner of the Grawemeyer Award in Religion and is the author of numerous works, including Christ in a Pluralistic Age and For the Common Good.
Ward M. McAfee taught for a generation at California State University at San Bernardino and is author or editor of several books, including A Slaveholding Republic.

Gabriel Said Reynolds tells the story of Islam in this brief illustrated survey, beginning with Muhammad's early life and rise to power, then tracing the origins and development of the Qur'an juxtaposed with biblical literature, and concluding with an overview of modern and fundamentalist narratives of the origin of Islam. Reynolds offers a fascinating look at the structure and meaning of the Qur'an, revealing the ways in which biblical language is used to advance the Qur'an's religious meaning. Reynolds' analysis identifies the motives that shaped each narrative—Islamic, Jewish, and Christian. The book's conclusion yields a rich understanding of diverse interpretations of Islam's emergence, suggesting that its emergence is itself ever-developing.
Reynolds' book is a lucidly written and unique contribution to the study of Islam. By highlighting scholarly perspectives on Muhammad and the Qur'an in an accessible and well-researched manner, Reynolds has provided students and general readers with a remarkable resource. His insights into Muslim discussions about Islamic faith in contemporary times provide a stimulating introduction to the relevance of history to today's world.
—Andrew Rippin, professor of Islamic history, University of Victoria
Reynolds has managed a veritable tour de force. He has produced an introduction to Islam that combines a solid critical approach with a genuine respect for the traditional Muslim account of Islamic origins. Reynolds offers a careful treatment of Islam's historical origins, an introduction to the literary genres of Qur'an, Hadith, history, and Sira, and the methodological interrelationships of these literatures. Reynolds effectively turns the traditional approach to Qur'an and history on its head, showing how the Qur'an becomes the historical context of the Sira's emergence rather than the latter providing the reasons for the revelation of the Qur'an. This book will undoubtedly replace one of my required readings next time I teach Introduction to Islam.
—Martin Accad, associate professor of Islamic studies, Fuller Graduate School of Intercultural Studies
Reynolds' new book is welcome given the clear, accessible way in which he presents both the classical approach to the study of Islamic origins and the sometimes complicated ways that current scholarship revises our view of Islam. Particularly valuable is his emphasis on early Islam's interaction with other religious traditions in its milieu and with their scriptures, especially Judaism and Christianity. It is a perfect text for introductory courses in Islam and the religions of the Middle East.
—Sidney H. Griffith, professor of Semitic and Egyptian languages and literatures, The Catholic University of America
Gabriel Reynolds' The Emergence of Islam is highly informative, deeply learned, and very thought-provoking, and lays out well the labyrinthine complexities of the issues surrounding Islam's origins. I especially like the way the author provides both a summary of the traditional Islamic (and Western scholarly) view of Islam's origins, and a look at the critical issues that have propelled the recent wave of revisionist work on early Islam. This book will be especially valuable as a tool for introducing new readers to this fascinating subject.
—Fred M. Donner, professor of Near Eastern history, University of Chicago
Gabriel Said Reynolds is the Tisch Family Associate Professor of Theology and Islamic Studies at the University of Notre Dame. He has hosted international conferences on the Qur'an and is the editor of The Qur'an in Its Historical Context.
Product Details
Title: Augsburg Fortress World Religions Collection
Publisher: Augsburg Fortress
Volumes: 2
Pages: 490
More details about these resources