The Evangelical Succession Lecture Series (3 vols.)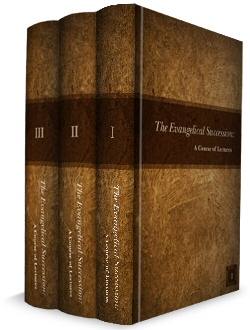 The Evangelical Succession Lecture Series (3 vols.)
•
Runs on Windows, Mac and mobile.
Overview
The object of these lectures is to exhibit the power of evangelism, to trace its manifestation, development, and vicissitudes in various stages of the church and human history. Each esteemed author in this series delivers a lecture on the life and work of some of history's most important evangelists, starting with the Apostle Paul. Authors include W. G. Blaikie, James Stalker, and Marcus Dods, and the evangelists include St. Augustine, John Wycliffe, Martin Luther, John Calvin, John Knox, John Owen, John Bunyan, John Wesley, and many more. Delivered in St. George's Free Church of Edinburgh, Scotland between 1881–1884, The Evangelical Succession Lecture Series traces the history of these heroes of the faith in a unique and inspiring manner.
This collection is essential for students, scholars, pastors, teachers of the Bible, or anyone interested in the history of the church. With Logos Bible Software, The Evangelical Succession Lecture Series (3 vols.) is completely searchable, with passages of Scripture appearing on mouse-over as well as being linked to your favorite Bible translation in your library. This makes these texts more powerful and easier to access than ever before for scholarly work or personal Bible study. With the advanced search features of Logos Bible Software, you can perform powerful searches by topic or Scripture reference—finding, for example, every mention of "grace" or "Matthew 28:19–20."
Key Features
23 inspiring lectures
History of evangelism explored through history's most important evangelists
Great for small group discussion or personal devotional reading
Product Details
Title: The Evangelical Succession: A Course of Lectures
Publisher: Macniven & Wallace
Volumes: 3
Pages: 883
Individual Titles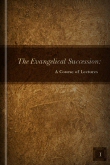 The following lectures were delivered in St. George's Free Church, Edinburgh in 1881–1882:
"Paul the Apostle," by Robert Rainy
"Augustine, Bishop of Hippo," by Marcus Dods
"Columba, Founder of Iona," by James Calder Macphail
"Anselm of Canterbury," by Thomas Smith
"Bernard of Clairvaux," by Thomas M. Lindsay
"John Wycliffe," by Principal Brown
"Martin Luther," by C. A. Salmond
The subjects are manifestly full of interest, and the lectures are among the most competent men in the Free Church of Scotland. Dr. Rainy opens the course with much vigor and eloquence. A worthy memorial of a fine course of lectures.
—Literary World
In every respect worthy contributions to a most valuable volume, which shows ripe scholarship in every page, and breathes reverence in every sentence. It is eminently a healthy book to read, for it stimulates thought and it strengthens faith, exhibiting the heights of sublimity to which human life inspired and sanctified by gospel truth can attain, and setting before a generation which needs to be reminded of the Christian heroism many beautiful examples of unswerving devotion and fearless courage.
—Daily Review
We cannot but regard this volume as an exceedingly valuable contribution to a class of literature which is daily becoming more popular, and which is calculated not only to diffuse knowledge, but to foster larger views and wider sympathies.
—Scottish Review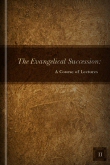 The following lectures were delivered in St. George's Free Church, Edinburgh in 1882–1883:
Some time ago we commended the plan of these lectures and the execution of the first series of them. This second series is a worthy companion to the first, and to many readers, as dealing with men of later times, will probably be still more acceptable.
—Literary World
Choice productions, and should be found upon the shelves of all Free Churchmen, as well as of their brother Christians generally.
—Christian World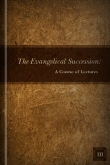 The following lectures were delivered in St. George's Free Church, Edinburgh in 1883–1884:
"John Owen," by W. H. Goold
"John Bunyan," by W. Robertson Nicoll
"Thomas Boston," by W. Scrymgeour
"Jonathan Edwards," by James Iverach
"John Wesley," by J. H. Wilson
"William Carey," by George Smith
"Alexadre Rodolphe Vinet," by R. J. Sandeman
"Thomas Chalmers," by W. C. Smith
"Thomas Chalmers: A Fragment," by Henry Wellwood Moncreiff
More details about these resources