Matrix: The Bible in Mediterranean Context Series (7 vols.)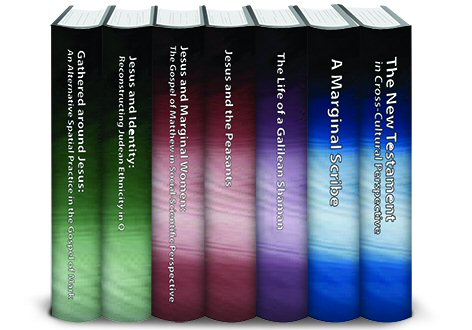 Matrix: The Bible in Mediterranean Context Series (7 vols.)
•
Cascade 2007–2012
Runs on Windows, Mac and mobile.
Overview
Logos is pleased to introduce Matrix: The Bible in Mediterranean Context Series. This seven-volume collection provides an intensive study—using the latest critical and methodological practices—to unravel the intricacies of a variety of New Testament topics. The collection brings contemporary scholarship to covenantal nomism, spatiality in the Gospel of Mark, cultural marginality, anthropological historiography, social-scientific interpretations in the Gospel of Matthew, cross-cultural perspectives on the New Testament, and the historical Jesus. This is an essential collection for any student, professor, or anyone interested in the scholarly interpretation of the Bible in its Mediterranean context.
With the Logos Bible Software edition of Matrix: The Bible in Mediterranean Context Series (7 vols.) you have an abundance of resources that offer applicable and insightful material for your study. You can easily access useful resources that contain perspectives from a diverse assortment of scholars and theologians. Scripture references are linked directly to the Bibles in your library—both the original language texts and English translations. Double-clicking any word automatically opens your lexicons to the relevant entry, making topic or Scripture study easier than ever.
Key Features
Includes contemporary scholarship on various New Testament topics and interpretive issues
Provides a deeper understanding to an assortment of contexts surrounding Jesus and his ministry
Product Details
Title: Matrix: The Bible in Mediterranean Context Series
Publisher: Wipf and Stock
Volumes: 7
Pages: 2,388
Individual Titles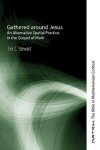 Modern theorists are virtually united in understanding that space encodes social practices and power relations. Those who control space exert their control by means of particular spatial practices. Models of critical spatiality, such as that of territoriality, show how social relationships are predominant in the classification, communication, and control of space. Space is seen as a relational category rather than an absolute category.
In this innovative study, Stewart addresses Mark's editorial and/or compositional control over the geographic presentation of Jesus' ministry. He makes the case that Mark presents the world spatially in a manner widely consistent with geographic traditions found in Greek and Roman texts. In Mark, Stewart argues, Jesus offers an alternative spatial practice, one that is centered on himself. The kingdom of God exists spatially in the area around Jesus in which the new community "gathers."
In a splendid presentation, Eric R. Stewart guides the reader through the intricacies of critical social theory of spatiality and argues that Mark eschews the space of the synagogue, house, and city in which to locate the movement of Jesus, and instead founds Jesus' movement in the borderland territories of the wilderness/desert, the sea, and the mountain. There Jesus creates the new space of the kingdom of God in gathering people around himself. This is an important book.
—Dietmar Neufeld, Associate Professor of Christian Origins, University of British Columbia
For the first time in the long scholarly discussion of Mark's problematic geography, Stewart uses both modern spatial theory and an exhaustive review of ancient evidence to demonstrate how Mark's spatial perceptions reflect Greek, Roman, and Jewish understandings of human geography. Moving well beyond the anachronistic studies that have dominated the discussion to date, he has provided a significant advance in the study of the Gospel of Mark.
—Richard Rohrbaugh, Professor Emeritus of New Testament, Lewis and Clark College
With its combination of modern spatial theory and sources from Antiquity, the book is an invaluable introduction to how spatial thinking has informed and shaped our experiences and understanding of ourselves and the world around us from antiquity to the present.
—Biblical Theology Bulletin
Eric C. Stewart is Visiting Assistant Professor at the University of Notre Dame. He is Coeditor of two volumes: In Other Words: Essays on Social Science Methods and the New Testament in Honor of Jerome H. Neyrey and The Social World of the New Testament: Insights and Models.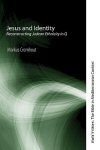 New Testament scholarship lacks an overall interpretive framework to understand Judean identity. This lack of interpretive framework is quite acute in scholarship on the historical Jesus, where the issue of Judeanness ("Jewishness") is most strongly debated. A socio-cultural model of Judean ethnicity is developed, being a synthesis of (1) Sanders' notion of covenantal nomism, (2) Berger and Luckmann's theories on the sociology of knowledge, (3) Dunn's "four pillars of Second Temple Judaism" and his "new perspective" on Paul, (4) cultural or social anthropology in the form of modern ethnicity theory, and, lastly, (5) Duling's Socio-Cultural Model of Ethnicity.
The proposed model is termed covenantal nomism. It is a pictorial representation of the Judean "symbolic universe," which as an ethnic identity, is proposed to be essentially primordialist. The model is given appropriate content by investigating what would have been typical of first-century Judean ethnic identity. It is also argued that there existed a fundamental continuity between Judea and Galilee, as Galileans were ethnic Judeans themselves and they lived on the ancestral land of Israel. Attention is lastly focused on the matter of ethnic identity in Q. The Q people were given an eschatological Judean identity based on their commitment to Jesus and the requirements of the kingdom/reign of God.
Cromhout's book takes on a key question in the study of the Sayings Gospel Q, that of the kind of Judaism that the document presupposes. He shows convincingly how Q both manifests a Judaism that is both in significant continuity with other forms of Judaism, but also departs from traditional covenantal nomism. Jesus and Identity is splendidly conceived, sophisticated in its argument, and important in its conclusions.
—John S. Kloppenborg, Professor, University of Toronto
In this study, Cromhout takes up current research on the historical Jesus, Galilee, and Q and sifts the evidence through the sieve of contemporary social-scientific models of ethnicity. The result is a theory about the ethnic identity of a 'Judean' (Jewish) Messianist group represented by Q. His study engages modern scholarship, is well organized, and eminently readable. Both advanced scholars and discerning students will benefit greatly from Cromhout's synthesis.
—Dennis C. Duling, Professor Emeritus, Canisius College
Markus Cromhout is a research associate in the Department of New Testament Studies, University of Pretoria.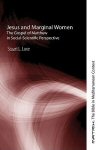 The Gospel of Matthew recounts several interactions between Jesus and "marginal" women. The urban, relatively wealthy community to which Matthew writes faces issues relating to a number of internal problems including whether or how it will keep Jesus' inclusive vision to honor rural Israelite and non-Israelite outcast women in its midst.
Will the Matthean community be faithful to the social vision of Jesus' unconventional kin group? Or will it give way to the crystallized gender social stratification so characteristic of Greco-Roman society as a whole? Employing social-scientific models and careful use of comparative data, Love examines structural marginality, social role marginality, ideological marginality, and cultural marginality relative to these interactions with Jesus. He also employs models on gender analysis, social stratification, healing, rites of passage, patronage, and prostitution.
This book employs a variety of social scientific models, and includes chapters that respectively analyze contextual issues and specific stories of Jesus and women in the Gospel of Matthew. Stuart Love persuasively argues that while the Gospel of Matthew does not advocate social and gender egalitarianism, it does attempt to promote Jesus' vision of a new surrogate family of God that challenges the structures of the agrarian household. This book is a welcome addition to studies on the Gospel of Matthew as well as those on women in early Christianity.
—Alicia Batten, Associate Professor of Religious Studies, University of Sudbury
Love's original studies of Matthean passages about women combine redaction criticism with Gerhard Lenski's macro-social model of an advanced agrarian society and anthropological themes such as male and female space. They show how the Matthean writer follows Jesus in granting dignity to women in a community-as-surrogate-family. Like the Matthean writer, Love brings out of his treasure room old and new; and like the Matthean disciples, students and scholars alike will understand with new insight.
—Dennis C. Duling, Professor Emeritus, Canisius College
Stuart L. Love is Professor of New Testament and Christian Ministry at Pepperdine University. He is a member of The Context Group, Society of Biblical Literature, and Catholic Biblical Association.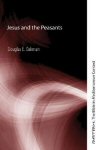 While some of the chapters focus on systemic issues, others probe the depths of individual Gospel passages. The author's keen eye for textual detail, archaeological data, comparative materials, and systemic overviews make this volume a joy for anyone interested in understanding Jesus in his own context. The volume is organized into three interrelated parts:
Political economy and the peasant values of Jesus
The Jesus traditions within peasant realities
The peasant aims of Jesus
The information that Oakman provides in these essays is essential for understanding the world of Jesus and his peasant perspective. The moves Oakman suggests for bridging the gap from past to present are essential for keeping a reading of the Bible from becoming an exercise in canonical archaeology or an illusion that the Bible is hot off the divine press.
—John H. Elliott, Professor Emeritus of Theology and Religious Studies, University of San Francisco
Douglas E. Oakman is Professor of New Testament and Dean of Humanities at Pacific Lutheran University in Tacoma, Washington. He is also the author of Jesus and the Economic Questions of His Day and coauthor of Palestine in the Time of Jesus.
Historical Jesus research remains trapped in the positivistic historiographical framework from which it emerged more than a hundred and fifty years ago. This is confirmed by the nested assumptions shared by the majority of researchers. These include the idea that a historical figure could not have been like the Gospel portrayals and consequently the Gospels have developed in a linear and layered fashion from the authentic kernels to the elaborated literary constructions as they are known today. The aim of historical Jesus research, therefore, is to identify the authentic material from which the historical figure as a social type underneath the overlay is constructed.
Anthropological historiography offers an alternative framework for dealing with Jesus of Nazareth as a social personage fully embedded in a first-century Mediterranean worldview and the Gospels as cultural artifacts related to this figure.
The shamanic complex can account for the cultural processes and dynamics related to his social personage. This cross-cultural model represents a religious pattern that refers to a family of features for describing those religious entrepreneurs who, based on regular Altered State of Consciousness experiences, perform a specific set of social functions in their communities. This model accounts for the wide spectrum of the data ascribed to Jesus of Nazareth while it offers a coherent framework for constructing the historical Jesus as a social personage embedded in his worldview. As a Galilean shamanic figure Jesus typically performed healings and exorcisms, he controlled the spirits while he also acted as prophet, teacher, and mediator of divine knowledge.
. . . His critique of prevailing historical Jesus study is insightful and incisive, while his description of Jesus as first-century Galilean shaman is masterful and accomplished. His rationale for and realization of a work of anthropological history is quite on the mark, enabling a reader to have an encounter with a first-century, Galilean shamanic Jesus that should produce an appropriate culture shock in those unused to the radically different cultural and social landscape of Mediterranean antiquity.
—Bruce J. Malina, Professor of New Testament and Early Christianity, Creighton University
Just when it seems that all has been said about the historical Jesus, Pieter Craffert offers a genuine paradigm shift in method and insights growing out of an 'anthropological-historical' perspective. His interpretation of the public figure of Jesus using the social-type of a shaman opens up a new world view and encourages the inclusion of texts, events, and activities usually dismissed from discussions of the historical Jesus. His originality is matched by his meticulous research and the clarity he brings to a complex problem. This is a must-read for anyone interested in the historical Jesus, but especially for those who enjoy a genuinely new approach to an old problem.
—William R. Herzog II, Professor of New Testament Interpretation, Andover Newton Theological School
[This book] has the rare quality that it helps us to think 'otherwise' about the historical Jesus. We understand persons with the help of some category or model that suggests to us what they were like. The problem with categories used about Jesus is that they are either too distant historically to provide meaning to modern readers, or too modern to help us grasp the disturbing 'otherness' about Jesus. Craffert's use of 'shaman' as a social model for Jesus makes sense of the otherness of Jesus in our own world, and also helps us grasp how the faith of early Christian communities was very different from most modern forms of Christianity.
—Halvor Moxnes, Professor of New Testament, University of Oslo
Craffert's groundbreaking study lifts contemporary historical Jesus research out of frustrating dead ends to move it in a new and richly rewarding direction. According to him, Jesus is best understood as a shamanic figure who lived in first century Galilee. Everything the New Testament reports about Jesus, his teaching and his activities, fits the model of a shamanic complex. This model offers the most culturally plausible interpretation of biblical evidence that others have judged to be purely literary compositions with no basis in reality contrived to teach a 'theological' or 'spiritual' lesson. Craffert's new view of Jesus makes him as intelligible as other universally documented holy persons who have appeared in all cultures throughout the millennia of human existence.
—John J. Pilch, Visiting Professor, Georgetown University
Can the sense of reality in one culture (the modern West) really provide an accurate guide for understanding what happened in an alien culture (ancient Mediterranean) in the distant past? Craffert argues persuasively that the answer is no. Judgments about the real, the strange, the odd, the implausible, indeed the historical, are all culturally determined. The net result: Craffert's study raises as sharp a challenge to traditional historical Jesus studies as has come along in a generation.
—Richard L. Rohrbaugh, Paul S. Wright Professor of Christian Studies, Lewis and Clark College
Pieter Craffert's book is a timely contribution to the debate about Jesus, which deserves to be read widely and pondered by the scholarly community, as it enables a better grasp of Jesus of Nazareth in his historical context. Those who have discussed the political problem posed by Jesus have never taken seriously enough the power wielded by the charismatic, miracle-worker, and seer in an ancient society. The careful exploration of the way in which Pieter Craffert has explored how shamanism might inform the understanding of the Jesus tradition sheds much light on the religion and politics of the Jesus of history which will set future discussion on a firmer historical footing.
—Christopher Rowland, Professor of Exegesis of Holy Scripture, University of Oxford
. . . it is rare, in a field of study that is notably prone to rehashing the same arguments again and again, to have a knowledgeable professional scholar offer a whole new set of ideas and an original way of looking at the early Christian texts, and Craffert should be commended for doing just that. This book's anthropological historiography is intended to be a new paradigm for historical Jesus studies; those interested in that field of should read it and reflect on it.
—Biblical Theology Bulletin
. . . a source of much interesting information, as well as a fascinating thought experiment on many levels.
—Religious Studies Review
Pieter F. Craffert is Professor of New Testament and Chair of the Department of New Testament at the University of South Africa in Pretoria. His other published works include Meeting the Living among the Dead, Mediating Divine Power, and Illness and Healing in the Biblical World.
A Marginal Scribe collects eight studies written over a period of two decades, all of which use social-scientific criticism to interpret the Gospel of Matthew. It prefaces them, first, with a new chapter on the struggle between historians and social scientists since the Enlightenment and its parallel in New Testament studies, which culminated in the emergence of social-scientific criticism; and, second, with a new chapter on recent social-scientific interpretation of the Gospel of Matthew. The eight, more specialized studies cover a variety of themes and use a variety of models but concentrate and are held together by those that illumine social ranking and marginality. The book closes with a chapter that ties together these studies.
Dennis Duling's work is always engaging, always stimulating, and always insightful.
—Warren Carter, Professor of New Testament, Brite Divinity School
This is a wonderful resource.
—Carolyn Osiek, Professor of New Testament, Brite Divinity School
Dennis Duling's A Marginal Scribe is to date the most thorough, methodologically consistent, and nuanced application of social-science models to the gospel of Matthew.
—John S. Kloppenborg, Professor, University of Toronto
Future work simply cannot ignore this book.
—Douglas E. Oakman, Professor of New Testament, Pacific Lutheran University
[A] 'must read' for both biblical hermeneutes in general and Matthean scholars in particular.
—John H. Elliott, Professor Emeritus of Theology and Religious Studies, University of San Francisco
Duling offers penetrating understandings of important dimensions of Matthew . . .
—Philip Esler, Professor of Biblical Criticism, University of St. Andrews
Dennis C. Duling is without peer in the application of social-scientific methods to the Gospel of Matthew.
—David Sim, Associate Professor of Biblical Studies, Australian Catholic University
[A] rich, fruitful, seasoned, refined body of research.
—Stuart L. Love, Professor of New Testament, Pepperdine University
Dennis C. Duling, Professor Emeritus and Koesler Distinguished Teacher at Canisius College, is Fellow of the University of Chicago and the National Endowment for the Humanities. He is the annotator of the Gospel of Matthew in the HarperCollins Study Bible and author of Jesus Christ through History and he New Testament: History, Literature, and Social Context.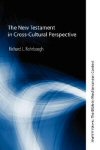 The New Testament in Cross-Cultural Perspective
Author: Richard L. Rohrbaugh
Publisher: Wipf and Stock
Publication Date: 2006
Pages: 228
The Bible is not a Western book, and the world of the New Testament is not our world. The New Testament world was preindustrial, Mediterranean, and populated mostly by non-literate peasants who depended on hearing these writings read aloud. Only a few of the literate elite were part of the Jesus movement, and they knew nothing of either modernity or the Western culture we inhabit today. This means that for all North Americans, reading the New Testament is always an exercise in cross-cultural communication.
Travelers, diplomats, and exchange students take great pains to bridge the cultural gaps that cloud mutual understanding. But North American readers habitually suspend cross-cultural awareness when encountering the Bible. The result is that we unwittingly project our own cultural understandings onto the pages of the New Testament.
Rohrbaugh argues that to whatever degree we can bridge cultural gaps between ourselves and New Testament writers, we learn to value their intentions rather than the meanings we create from their words. Rohrbaugh's insightful interpretations of Gospel passages go a long way toward helping to span distances between the New Testament world and the present.
Rohrbaugh's diagnosis of the ills of so much Western Bible reading is incisive; his prescription of hermeneutics as 'cross-cultural encounter' is healthy; and his own use of that hermeneutic offers many new and persuasive understandings of the Gospels.
—Catholic Biblical Quarterly
Rohrbaugh's sensitivity to the social dynamics of Mediterranean cultures allows him to read familiar stories in an unfamiliar and yet highly convincing manner. He repeatedly exposes the ethnocentric nature of many modern interpretations, and illustrates how a knowledge of Mediterranean anthropology casts an entirely different light on the significance of the parables and sayings of Jesus. Clearly written and argued, The New Testament in Cross-Cultural Perspective can serve also as a primer for Mediterranean anthropology.
—John S. Kloppenborg, Professor of Religion, University of Toronto
This collection of significant articles by Richard Rohrbaugh is very welcome. Published through many years and in many different places, they have been major ways into social-science interpretation and cross-cultural understanding for many readers. Now they are accessible together in this book, which will take its place among the most important tools for raising issues of cultural difference in biblical interpretation.
—Carolyn Osiek, Charles Fischer Catholic Professor of New Testament, Brite Divinity School
Richard L. Rohrbaugh is Professor Emeritus of New Testament at Lewis and Clark College. He is the coauthor of Social-Science Commentary on the Synoptic Gospels (2d ed.), Social-Science Commentary on the Gospel of John, and the editor of The Social Sciences and New Testament Interpretation.