Song of Songs: Evangelical Exegetical Commentary (EEC)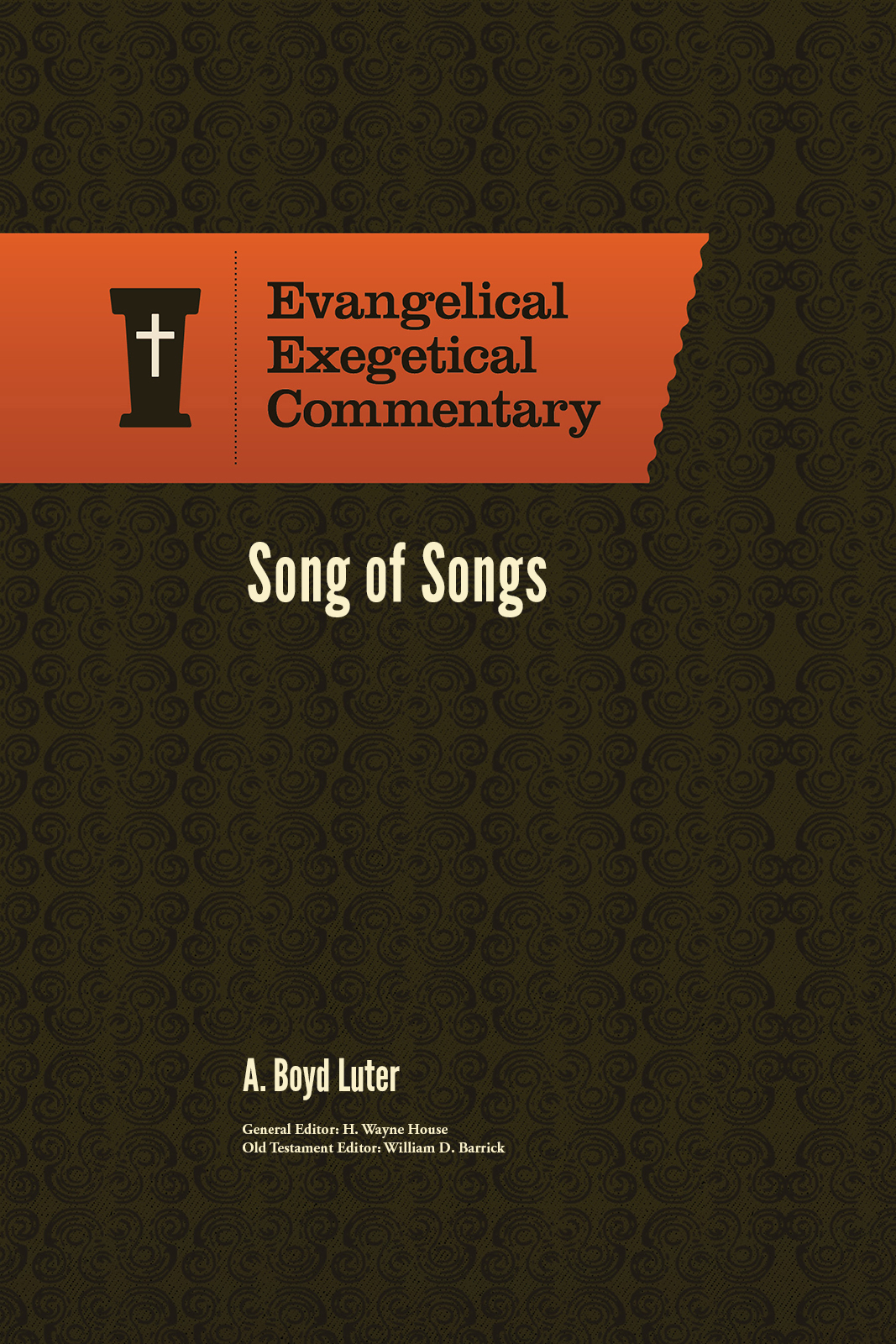 Song of Songs: Evangelical Exegetical Commentary (EEC)
•
Runs on Windows, Mac and mobile.
Overview
The biblical book that deals most extensively with romantic and sexual wisdom is the Song of Songs. In this commentary, A. Boyd Luter argues that the Song contains an inverted parallel structure that divides it into seven sections, taking a young couple from their initial longings and expressions of affection for each other, to their wedding day, and on to the various struggles that threaten to derail their love. For each section, Luter comments on the text and background of the Song and provides helpful suggestions for how it might be preached and applied today.
In the Logos edition of Song of Songs, you get easy access to Scripture texts and to a wealth of other resources in your digital library. Hovering over Scripture references links you instantly to the verse you're looking for, and with Passage Guides, Word Studies, and a wealth of other tools from Logos, you can delve into God's Word like never before!
Evangelical Exegetical Commentary series
The Evangelical Exegetical Commentary series incorporates the latest in critical biblical scholarship, yet each volume is written from a distinctly evangelical perspective. The authors explore the context and meaning of the biblical books while showing the value and truth of the texts in ancient times and today. These commentaries present historical and literary insights for understanding the text within the Bible's larger story and applying it to everyday life.
Learn more about the other titles in this series.
Praise for Song of Songs
Luter's tone is mature and reasonable throughout. . . . His commentary is detailed and frequently studded with references to the literature and to modern writers. . . . The book is full of helpful tables and charts. . . . Do I recommend the commentary? Yes. Will I use it if I ever teach the book? Absolutely, it will be a first point of reference.
—Dan Phillips, pastor, Copperfield Bible Church, TX
Product Details
Title: Song of Songs: Evangelical Exegetical Commentary (EEC)
Authors: A. Boyd Luter
Editors: H. Wayne House, William D. Barrick
Series: Evangelical Exegetical Commentary (EEC)
Publisher: Lexham Press
Publication Date: 2013
About A. Boyd Luter
A. Boyd Luter is Adjunct Online Professor of New Testament at Liberty Baptist Theological Seminary. He has authored several books, including Looking Back, Moving On, God behind the Seen: Expositions of the Book of Ruth and Esther, and Inspired Preaching: A Survey of Preaching in the New Testament. Luter has written numerous articles and book reviews for various publications, including Bibliotheca Sacra, Journal of the Evangelical Theological Society, Faith and Mission, Journal of Pastoral Practice, and Criswell Theological Review.
More details about this resource