Filología Neotestamentaria (22 vols.)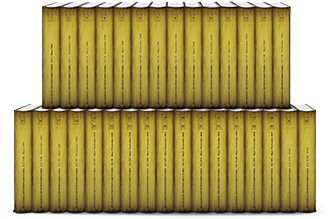 Overview
Filología Neotestamentaria is a collection of journals put out by the Department of Greek Science Antiquity and the Middle Ages at the University of Cordoba, Madrid. Prior to Filología Neotestamentaria there was no other Spanish or foreign journal that concentrated on the dialogue and scientific discussion in the field of New Testament Greek and its Hellenistic environment. This journal is mainly a journal in the field of biblical research that covers a gap in the scientific field specializing in New Testament. It is intended to be a middle-ground between philologists and Hellenist exegetes.
Each issue appears in its original version, within the range of languages admitted: Spanish, French, English, German, and Italian. Topics include every aspect of New Testament Greek, including textual criticism, grammar, semantics, lexicography, and semiotics, and their relationship with Classical or Hellenistic Greek. These journals are aimed at both the student of Greek language and the New Testament exegete, offering linguistic contributions to the field of study.
Logos provides you with the most advanced set of tools available anywhere for studying New Testament Greek. With the Logos Bible Software edition of Filología Neotestamentaria you can accomplish complex studies on the entire Greek New Testament with the click of a mouse. All Scripture references are linked to the Bibles in your library. The integration with other titles in your library means it appears in search results and other reports. What's more, the Logos edition also contains linked footnotes for easy reference.
Learn to use the powerful original language tools of Logos Bible Software as you study New Testament Greek. Perform word studies and use the exegetical guide to further your understanding of the original biblical text. Take your study of God's Word to a deeper level. If you're using this journal for scholarly research (to enrich your understanding of the Greek New Testament) the Logos edition provides you with unparalleled speed, ease of use, and other features.
Please note that this resource contains twenty-two volumes of Filología Neotestamentaria divided into thirty-one resources.
Key Features
Contributions from various philologists and exegetes
Contains articles, notes, book reviews, and indexes in each volume
Includes the Filología Neotestamentaria newsletter
Product Details
Title: Filología Neotestamentaria
Editor: Jesús Peláez
Publisher: Ediciones El Almendro
Volumes: 31
Pages: 4,833
Individual Titles
About Jesús Peláez
Jesús Peláez received his BA in Biblical Studies from the Biblical Institute in Rome and his PhD in Biblical Studies from the Complutense University of Madrid. He is currently Professor of Greek Studies at the University of Cordoba and Director of Filología Neotestamentaria.
More details about these resources
Show More