Stand in the Spirit
Engage the rich Pentecostal & Charismatic tradition like never before with a vast, interconnected library of resources from authors like Gordon Fee, A.W Tozer and more. Logos Pentecostal & Charismatic is your hub for news, updates, and new resources pertaining to your faith.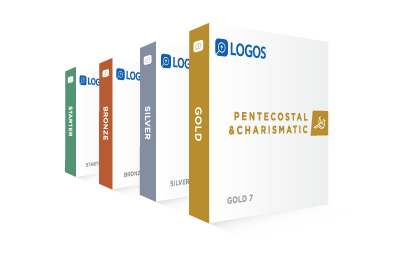 Logos 7 P&C
Take your study to the next level with a hand-picked library of Pentecostal & Charismatic resources, features, such as Timeline and Bible Facts, and Logos 7's powerful search and study tools.
Recommend for me
Compare & buy
Don't miss out—get the latest news and updates from Logos!
---
"...if I want to check out the meaning of a Bible passage… I almost always turn to my full-time personal digital assistant..."
"I encourage you to take advantage of this cutting-edge resource for your personal Bible study."
"...for anyone serious about Bible study...There is nothing better than Logos!"
"...Logos is a remarkable and practical software system, beckoning me to deeper study and greater fruitfulness in the Lord's service."
---