Study Scripture within Tradition
Engage the Orthodox tradition like never before with a vast, interconnected library of Orthodox resources—from the early Church fathers to modern authors. Logos Orthodox is your hub for news, updates, and Orthodox resources.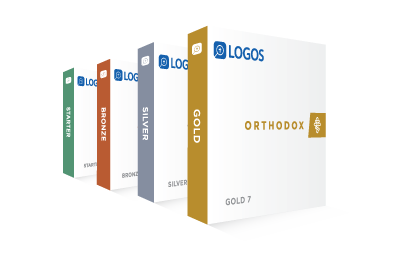 Logos 7 Orthodox
Take your study to the next level with a world-class library of Orthodox resources and powerful Logos 7 tools, like Factbook, Cultural Concepts, and Inline Search.
Recommend for me
Compare & buy
Don't miss out—get the latest news and updates from Logos!
---
"Logos provides a number of great resources for Orthodox Christians to study our tradition."
"Logos Bible Software is a great resource for the scholar and lay person alike."
"Logos software has now made it possible to access a wealth of Orthodox material to aid in study and research. What a great tool this is for any Christian!"
"Logos is a delightful resource. Whenever I ask myself, 'What did the Church Fathers say about this?' … the references are immediately available."
---
---