Grace, Faith,
and Worship
Study the development of Methodist and Wesleyan faith like never before with a vast, interconnected library of resources from the Wesley brothers to modern theologians like Joel B. Green and Thomas C. Oden. Logos Methodist is your hub for news, updates, and new resources to help you grow in faith and worship.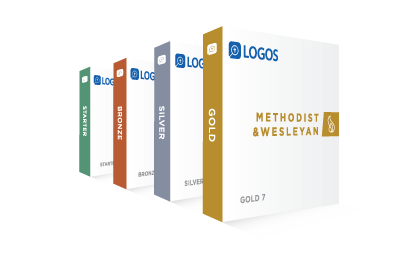 Logos 7 M&W
Take your study to the next level with a hand-picked library of Methodist & Wesleyan resources, features, such as Timeline and Bible Facts, and Logos 7's powerful search and study tools.
Recommend for me
Compare & buy
Don't miss out—get the latest news and updates from Logos!
---
---
---