Jonah is the only narrative included in the books of the Minor Prophets. It tells the story of God commanding the prophet Jonah to preach in Nineveh, but Jonah decides to run the other way by boarding a ship. After God orchestrates a storm and a great fish swallows Jonah, he obeys God's command. But when Nineveh—a major city of the Assyrian Empire and Israel's enemy—repents after listening to Jonah, he is infuriated. The book's lesson becomes clear in the end: God's care extends to all who call on Him—even those who previously stood against His people. His mercy is truly for all.
—Faithlife Study Bible, Lexham Press
Best Commentaries on Jonah
Bruce K. Waltke, David W. Baker, and T. Desmond Alexander, Tyndale Old Testament Commentaries (TOTC), InterVarsity Press, 1988, 166 pp.
Obadiah's oracle against Edom. Jonah's mission to the city of Nineveh. Micah's message to Samaria and Jerusalem. The texts of these minor but important prophets receive a fresh and penetrating analysis in this introduction and commentary. The authors consider each book's historical setting, composition, and structure and authorship, as well as important themes and issues. Each book is then expounded in the concise and informative style that has become the hallmark of the Tyndale series.
Level: Basic
Type: Devotional
Leslie C. Allen, New International Commentary on the Old Testament (NICOT), Eerdmans, 1976, 427 pp.
The eloquent and uncompromising calls for social righteousness by some of the Minor Prophets are familiar to many, yet the writings themselves are probably the least studied and least known texts of the Old Testament. Those who are familiar with these books are also aware of the historical and literary problems that plague their study. Drawing on insights from various perspectives—theological, historical, and literary—Leslie Allen's commentary on Joel, Obadiah, Jonah, and Micah carefully and imaginatively reconstructs the stage on which the message of these four books was conveyed to their Hebrew hearers and shows what relevance, in turn, they hold for contemporary Christians.
Level: Intermediate
Type: Expository
Jack M. Sasson, Anchor Yale Bible (AYB), Yale University Press, 2008, 384 pp.
Author Jack M. Sasson employs the very latest information in biblical scholarship to interpret the many nuances in Jonah's seemingly simple story. Providing Greek, Hebrew, Latin, Aramaic, and, occasionally, Syriac and Arabic translations, this volume is an exciting addition to the world-acclaimed series.
Level: Advanced
Type: Technical
Douglas Stuart, Word Biblical Commentary (WBC), Thomas Nelson, 1987, 588 pp.
Study the books of Hosea, Joel, Amos, Obadiah, and Jonah with pioneering Old Testament scholar Douglas Stuart. Heartbreaking, strange, and hopeful stories, these books are among the Bible's most misunderstood. Stuart illuminates their meaning by examining their historical context and unlocking their mysterious stories and prophecies.
Level: Advanced
Type: Technical
Rosemary Nixon, Bible Speaks Today (BST), InterVarsity Press, 2003, 220 pp.
Rosemary Nixon's book explores the book of Jonah in its own right and it helps us make the connections with our view of God and his world today. The irony of this prophet's story is amusing, but it reaches out and touches us where we are today.
Level: Basic
Type: Devotional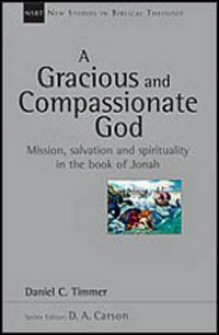 Daniel Timmer embarks on a new reading of Jonah to secure its ongoing relevance for biblical theology. After an examination of the book's historical backgrounds in both Israel and Assyria, he discusses the biblical text in detail, paying special attention to redemptive history and its Christocentric orientation. He then explores the relationship between Israel and the nations—including the question of mission—and the nature of religious conversion and spirituality in the Old Testament. He concludes with an injunction for scholars and lay readers to approach Jonah as a book written to facilitate spiritual change in the reader.
Learn more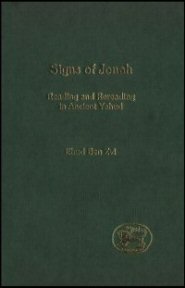 Signs of Jonah emphasizes how the book of Jonah was received by its readers and how it can help understanding of the culture and society of the time. Zvi focuses on how the audience would have read it—and even how they would have reread it, since books and stories are repeated and pondered time after time. He zeros in on indications throughout the text for how the text would have been read by its intended readers and actual readers. Zvi believes that the literary style and key literary strategies provide social commentary.
Learn more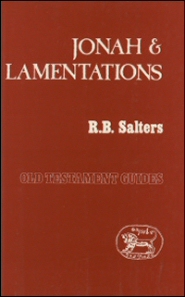 The book of Jonah stands firmly in the Old Testament tradition, but the genre and aim of its author are not easy to discern. Salters stresses the authenticity of Jonah's message to the Ninevites, along with their need for repentance, and Yahweh's mercy. The purpose of the book must lie in a combination of these themes. Lamentations is a neglected book, perhaps because it has been associated with the book of Jeremiah and considered almost an appendix. On the question of genre, it has the closest affinities with the Psalms of lament. However, whereas Psalms of lament are usually generic and tend to distance themselves from historical events, the five chapters of Lamentations have been written firmly within the context of the fall of Jerusalem. While gloom abounds, the faith of the author of Lamentations shines through. He is a practical monotheist, says Salters, who interprets the catastrophe of the fall of Jerusalem in the light of his faith.
Learn more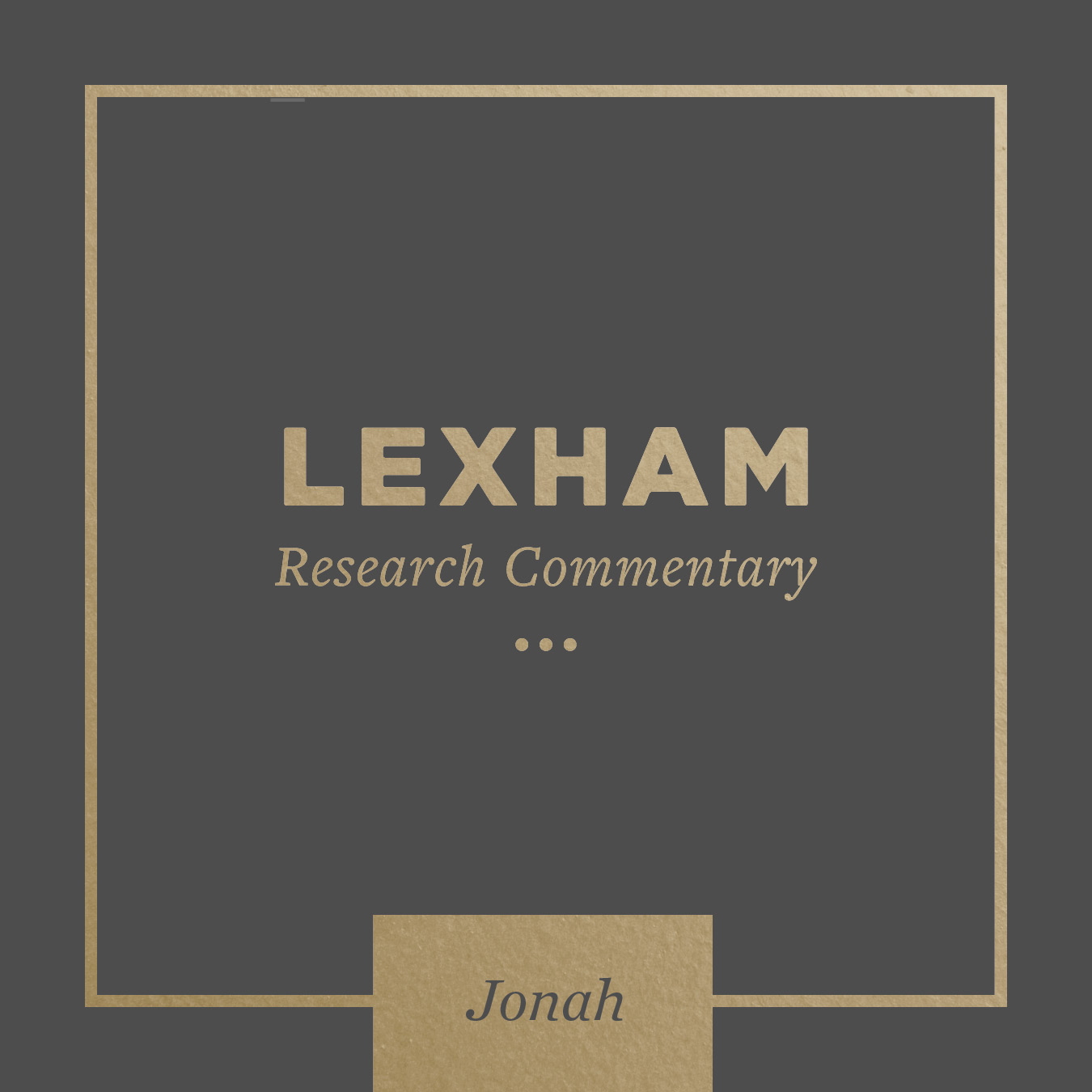 The book of Jonah is about divine mercy, divine justice, and God's freedom to offer each to whomever he chooses—whether Israel's oppressive enemy, a rebellious prophet, or God's elect people. Yahweh is not bound by anyone's opinion of how he should act or what he must do to remain just, merciful, or compassionate. The book offers a contrast between the strict and swift justice Jonah wants and the undeserved mercy God offers.
Learn more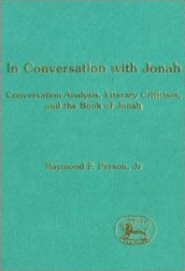 In this absorbing volume, Professor Raymond Person explores the role of conversation in narrative and critical analysis, specifically in the book of Jonah. He affirms the necessity of examining conversation as one of the primary elements of all narratives, believing that understanding how conversation operates will lend greater understanding of the text. Person provides commentary on the book of Jonah from this perspective, as well as an introduction to this line of critical thinking. He also analyzes in terms of plot, character, tone, and other literary criticisms common to narrative and story. In addition, there is a discussion of implied reader and actual reader. Person includes a bibliography and indexes to guide study.
Learn more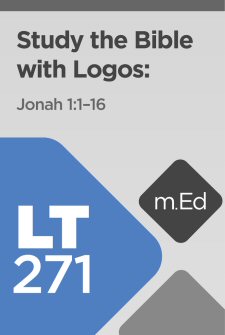 In LT271, the Logos Pro Team helps you progress from simple Bible reading to serious Bible study, along with practical application of the powerful tools in Logos Bible Software. Through a case study on Jonah 1:1–16, you'll learn to Observe, Interpret, and Apply the Bible, an efficient and rewarding method you can use with any passage of Scripture. We'll teach you 10 specific steps in Bible study and show you how to use the tools in Logos to gain the most insight from every step.
Learn more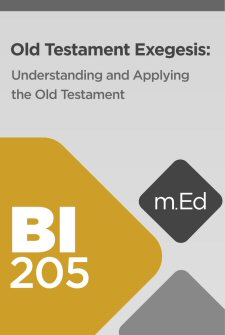 Embark on a journey of OT Hebrew exegesis with Jason DeRouchie. The books of the OT were the only Scriptures Jesus had. It was books like Genesis, Deuteronomy, Isaiah, and Psalms that shaped Jesus' upbringing and guided his life in ministry as the Jewish Messiah. It was these Scriptures Jesus identified as God's Word and that he considered to be authoritative; it was these Scriptures he believed called people to know and believe in God and guarded them against doctrinal error and hell. This course will give you the tools you need to access meaning in the OT, then apply it to your life. It will help you to grow in reading God's living Word for depth and not just distance.
Learn more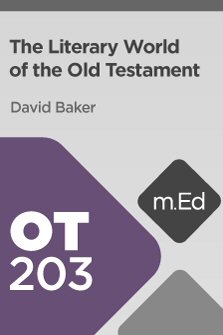 Join David W. Baker on a whirlwind tour to explore the Old Testament from many different angles and how it relates to ancient Near Eastern literature. From creation accounts and stories of destruction to Wisdom Literature, discover different biblical literary genres that have parallels in ancient Near Eastern literature. Explore extrabiblical historical texts that mention key events and figures from the Old Testament. Understand how Israel fits into and is impacted by its ancient Near Eastern environment but also how it is separate and unique, mainly on a theological level, but also by its distinct worldview.
Learn more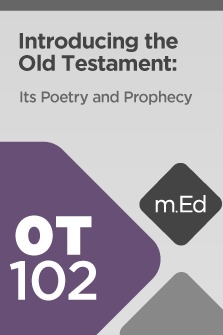 This course provides a practical foundation for reading the poetry and prophecy of the Old Testament. Dr. David Baker begins by discussing poetic writing in general, then the elements specific to both Hebrew and English poetry. Applying these elements to the text, he examines the content, structure, and themes of the Psalms, Proverbs, Lamentations, Job, Ecclesiastes, and the Song of Songs. Dr. Baker then turns to the prophetic books, providing historical background, theological motifs, and the structure and content of specific books. He shows that these ancient messages remain relevant in modern life.
Learn more