Best Resources on Jeremiah
The book of Jeremiah is about Yahweh's goodness and his people's refusal to follow his ways (Jer 6:16). It also portrays Jeremiah's persistence in following his prophetic call despite indifference and opposition. Jeremiah warned Judah, the Southern Kingdom of Israel, of God's judgment—which culminated in 586 BC with the destruction of Jerusalem and the temple. But Yahweh ultimately provides hope, promising to renew his covenant with his people (Jer 31:31–34). Jeremiah proclaims that God had long ago established a contractual agreement with them and will restore that relationship (compare Exod 24:1–8).
—Faithlife Study Bible, Lexham Press
Everything You Need to Study & Teach Jeremiah
Expository Preaching Kits are curated resources all focused on helping you teach a single book of the Bible—keeping you prepared without weighing you down.
Best Commentaries on Jeremiah
John A. Thompson, New International Commentary on the Old Testament (NICOT), Eerdmans, 1980, 831 pp.
The Old Testament prophets played a crucial role in the history of Israel. Although there were many prophets who brought the message of God to his people, we have records of only a few. Of these, our knowledge of Jeremiah is probably the most complete. In this commentary, J. A. Thompson examines the book of Jeremiah with its message urging the people of Israel to be true to their covenant Lord and to live in conformity with his covenant requirements.
Level: Intermediate
Type: Expository
R. K. Harrison, Tyndale Old Testament Commentaries (TOTC), InterVarsity Press, 2008, 192 pp.
With the ancient Near East in a state of ferment and the nation of Judah experiencing a succession of political crises, God stationed a man on the scene to speak the divine word. Jeremiah was called by God to the unhappy task of telling an unheeding nation it was going to be judged and destroyed. Often he seemed to despair, yet he continued to utter God's truth fearlessly, leaving as part of his spiritual legacy a demonstration of a man's ability to make religious life an essentially personal relationship with God. The structural analysis of this commentary, along with the historical and cultural background it provides, opens up to modern readers one of the Old Testament's most fascinating books.
Level: Basic
Type: Devotional
F. B. Huey Jr., New American Commentary (NAC), B&H, 1993, 448 pp.
In this commentary on Jeremiah–Lamentations, Dr. Huey writes with the mind of a scholar who has spent many years studying and teaching these books. But he also writes with the heart of a pastor committed to nurturing the Church with the biblical message of a holy but compassionate God determined to transform vessels broken and defiled by sin into obedient servants restored and purified by his power and grace.
Level: Intermediate
Type: Expository
Jack R. Lundbom, Anchor Yale Bible (AYB), Yale University Press, 1999–2008, 2,288 pp.
Jeremiah, long considered one of the most colorful of the ancient Israelite prophets, comes to life in Jack R. Lundbom's commentary on Jeremiah. From his boyhood call to prophecy in 627 BC, which Jeremiah tried to refuse, to his scathing judgments against the sins and hypocrisy of the people of Israel, Jeremiah charged through life with passion and emotion. He saw his fellow Israelites abandon their one true God and witnessed the predictable outcome of their disregard for God's Word—their tragic fall to the Babylonians.
Level: Advanced
Type: Technical
Peter C. Craigie, Word Biblical Commentary (WBC), Thomas Nelson, 1991, 440 pp.
Examine the compositional sources, textual witnesses, chronology, and theological significance of Jeremiah with Peter Craigie. Review and evaluate modern critical perspectives to Jeremiah, and consider the legacy of nineteenth-century "higher critical" understanding of Jeremiah as an evolutionary document. Organized for easy reference, Word Biblical commentaries make an ideal Bible study companion whether you are studying a single passage or a complete biblical book.
Level: Advanced
Type: Technical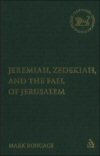 Mark Roncace demonstrates that the story of Jeremiah and Zedekiah is not the typical good prophet/bad king story found in much of prophetic literature and the Deuteronomic history. He provides an intertextual reading of the passages, which connect Jeremiah to other figures in the Old Testament. The text features the dynamic interaction between the prophet Jeremiah and King Zedekiah in the context of events surrounding the fall of Jerusalem.
Learn more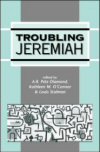 Troubling Jeremiah presents 24 different essays by Jeremiah scholars who are troubled by the biblical book and give the scholarship on Jeremiah trouble in turn. Essays seek to move beyond the Duhm-Mowinckel source criticism of the book to address matters of metaphor, final form, intertextuality, and the relationship of the book to various audiences of readers. Taken together, the essays in this volume press for an end to "innocent" readings of Jeremiah inasmuch as current models prove inadequate for troubling the very Jeremiah they have already helped to reveal.
Learn more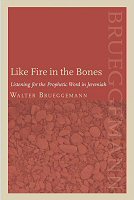 Preaching out of the book of Jeremiah presents natural problems and difficulties to pastors and ministers alike. Despite being one of the largest books in the Bible, Jeremiah is often overlooked in sermons and teaching. Taking on the task of making this challenging book more accessible to pastors and preachers, Walter Brueggemann discusses each aspect of Jeremiah as source material for prophetic teaching.
Learn more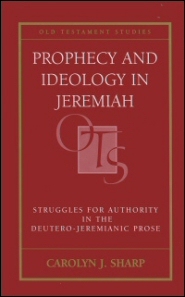 This project examines two areas where there are important interpretive problems: 1) the composition of the book of Jeremiah and, specifically, the provenance of and ideological functions served by the text of Jeremiah and 2) the redactional interests in prophecy evident in the Deuteronomistic history.
Learn more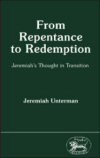 In the Introduction of From Repentance to Redemption, Unterman says that the repentance is not the repentance we commonly think of that has to do with regret but that has to do with a spiritual return. He wants to make that point clear as he covers the topics of repentance and redemption in his book so that we can have a clear picture of how God views them.
Learn more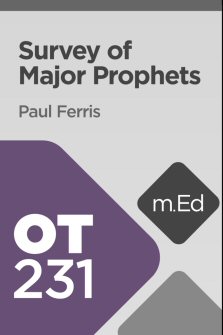 The prophets of the Old Testament conveyed the words of God to ancient Israel, promised the advent of Jesus the Messiah, and are still relevant to our modern setting. Paul Ferris educates viewers on the office of prophet, provides detailed character studies of prophets like Isaiah and Jeremiah, and outlines his methodology for teaching powerful lessons drawn from their lives and teaching. This course allows modern students and teachers of the Bible to identify themes in the ministries of Old Testament prophets and to relate them to their church, their classroom, and in a devotional sense.
Learn more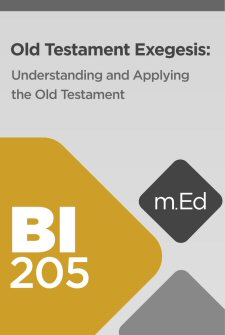 Embark on a journey of OT Hebrew exegesis with Jason DeRouchie. The books of the OT were the only Scriptures Jesus had. It was books like Genesis, Deuteronomy, Isaiah, and Psalms that shaped Jesus' upbringing and guided his life in ministry as the Jewish Messiah. It was these Scriptures Jesus identified as God's Word and that he considered to be authoritative; it was these Scriptures he believed called people to know and believe in God and guarded them against doctrinal error and hell. This course will give you the tools you need to access meaning in the OT, then apply it to your life. It will help you to grow in reading God's living Word for depth and not just distance.
Learn more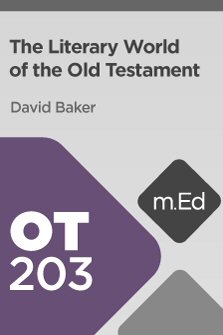 Join David W. Baker on a whirlwind tour to explore the Old Testament from many different angles and how it relates to ancient Near Eastern literature. From creation accounts and stories of destruction to Wisdom Literature, discover different biblical literary genres that have parallels in ancient Near Eastern literature. Explore extrabiblical historical texts that mention key events and figures from the Old Testament. Understand how Israel fits into and is impacted by its ancient Near Eastern environment but also how it is separate and unique, mainly on a theological level, but also by its distinct worldview.
Learn more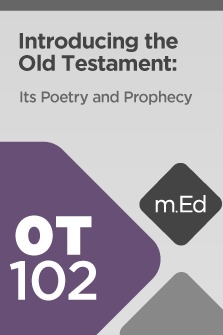 This course provides a practical foundation for reading the poetry and prophecy of the Old Testament. Dr. David Baker begins by discussing poetic writing in general, then the elements specific to both Hebrew and English poetry. Applying these elements to the text, he examines the content, structure, and themes of the Psalms, Proverbs, Lamentations, Job, Ecclesiastes, and the Song of Songs. Dr. Baker then turns to the prophetic books, providing historical background, theological motifs, and the structure and content of specific books. He shows that these ancient messages remain relevant in modern life.
Learn more