The stories of Daniel show that God will look after his people. The first half of the book records events—set in Babylon, when God's people were facing laws that opposed their faith—that demonstrate God's care for and response to his people as they face hardships. The second half includes visions that communicate a broader view of God's plan and his sovereignty over all nations. The book of Daniel gives comfort to those who are oppressed and dealing with tragedies.
—Faithlife Study Bible, Lexham Press
Everything You Need to Study & Teach Daniel
Expository Preaching Kits are curated resources all focused on helping you teach a single book of the Bible—keeping you prepared without weighing you down.
Best Commentaries on Daniel
John Goldingay, Word Biblical Commentary (WBC), Thomas Nelson, 1989, 416 pp.
Uncover the mysteries of Daniel with leading Old Testament scholar John Goldingay. Goldingay illuminates Daniel's historical setting and uses it to explain the book's prophecies. He analyzes the composition of the book and provides a fresh translation.
Level: Advanced
Type: Technical
Joyce G. Baldwin, Tyndale Old Testament Commentaries (TOTC), InterVarsity Press, 1978, 168 pp.
Daniel is a difficult book, but it is a book about the meaning of history—and people today need its message. The whole Church needs reassurance, especially in view of Marxist claims to be able by human effort to introduce a utopian world government. "When the Church lets part of its message go by default, people look elsewhere for a substitute," writes Joyce Baldwin. "All the more reason, then, why the Church needs to be counting on the certainties proclaimed by Daniel, namely that God is constantly overruling and judging in the affairs of men, putting down the mighty from their seats, overthrowing unjust regimes and effectively bringing in his kingdom, which is to embrace all nations."
Level: Intermediate
Type: Expository
Stephen R. Miller, New American Commentary (NAC), B&H, 1994, 576 pp.
The book of Daniel focuses on the sovereign hand of God in human history. The Lord's power exceeds that of the world's greatest empires, and his loving care for his people is unmatched on Earth. Stephen R. Miller's commentary on Daniel is based on a thorough but reverent analysis of the Hebrew and Aramaic text. It has scholarly depth but is also rich with practical application and homiletical insights.
Level: Intermediate
Type: Expository
Tremper Longman III, NIV Application Commentary (NIVAC), Zondervan, 1999, 320 pp.
This volume looks at the book of Daniel, revealing that God, not a human king, is ultimately in control—an appropriate message for today's world of moral decline and political upheaval. This book will help readers bridge the gap between the sixth century BC and the present day.
Level: Intermediate
Type: Devotional
John J. Collins, Hermeneia, Fortress Press, 1993, 500 pp.
The most comprehensive English-language commentary on Daniel in 65 years, John Collins situates the Old Testament in its historical context and offers a full explanation of the text, especially its religious imagery.
Level: Advanced
Type: Technical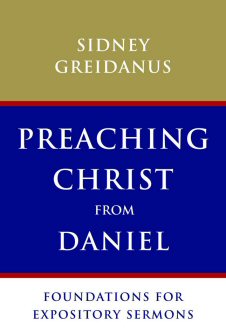 In Preaching Christ from Daniel, Sidney Greidanus shows preachers and teachers how to prepare expository messages from the six narratives and four visions in the book of Daniel. Using the most up-to-date biblical scholarship, Greidanus addresses foundational issues such as the date of composition, the author(s) and original audience of the book, its overall message and goal, and various ways of preaching Christ from Daniel. Throughout his book Greidanus puts God's sovereignty, providence, and coming kingdom front and center.
Learn more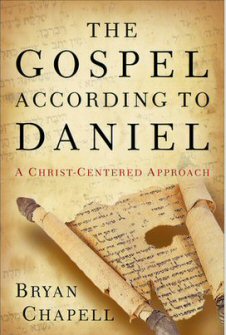 Often we read the book of Daniel in one of two ways: either as a book about a heroic man whose righteousness should inspire us to keep the faith, or as a roadmap to the end times that reveals the day and hour of Christ's return. Bryan Chapell reminds us the book isn't ultimately about Daniel or the end of days—it's about Jesus. God is the hero of this story, and he is in the midst of his unrelenting plan to rescue his people from their sin and its consequences. Pastors, teachers, and Christians who want to learn how to faithfully understand the book of Daniel—without getting derailed by hero worship or prophetic mysteries—will value this grace-centered approach.
Learn more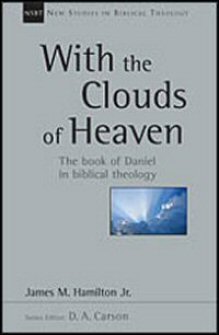 James Hamilton perceives a hole in evangelical biblical theology that should be filled with a robust treatment of the book of Daniel. He takes this chance to delve into the book's rich contribution to the Bible's unfolding redemptive-historical storyline.
Learn more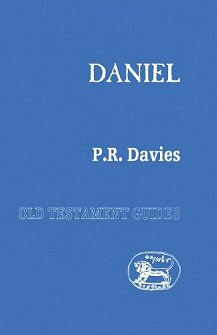 Daniel has produced a good deal of controversial debate, especially regarding its date and authorship and its apocalyptic character. In this study guide, Philip R. Davies carefully notes and evaluates the scholarly issues pertinent to this debate. Emphasis is placed on literary and theological aspects of the book that have been comparatively neglected but reflect the concerns and interests of contemporary Old Testament scholarship. This volume thus looks at past scholarship and points toward future trends in the understanding of a unique literary and theological masterpiece.
Learn more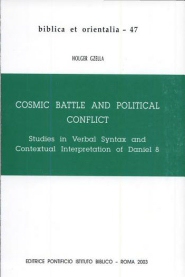 This study offers a fresh appreciation of the various literary elements and genres that constitute Daniel 8 as a whole—namely, these are the narrative frame, the vision report itself, as well as its application to Jewish history under Antiochus IV. While situating the message of this chapter within the book of Daniel, it also shows the importance of ancient Near Eastern context for the understanding of biblical imagery. In that perspective, the work gives a thorough treatment of the syntax of Hebrew verbs and other philological matters that have a special bearing on biblical interpretation. This monograph makes one of the most challenging biblical texts more accessible to serious students of the Hebrew Bible and the ancient Near Eastern languages in general.
Learn more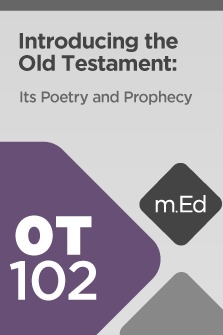 This course provides a practical foundation for reading the poetry and prophecy of the Old Testament. Dr. David Baker begins by discussing poetic writing in general, then the elements specific to both Hebrew and English poetry. Applying these elements to the text, he examines the content, structure, and themes of the Psalms, Proverbs, Lamentations, Job, Ecclesiastes, and the Song of Songs. Dr. Baker then turns to the Prophetic Books, providing historical background, theological motifs, and the structure and content of specific books. He shows that these ancient messages remain relevant in modern life.
Learn more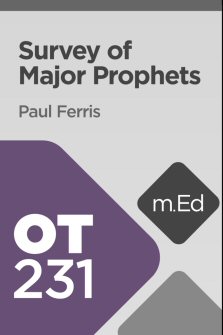 The prophets of the Old Testament conveyed the words of God to ancient Israel, promised the advent of Jesus the Messiah, and are still relevant to our modern setting. Paul Ferris educates viewers on the office of prophet, provides detailed character studies of prophets like Isaiah and Jeremiah, and outlines his methodology for teaching powerful lessons drawn from their lives and teaching. This course allows modern students and teachers of the Bible to identify themes in the ministries of Old Testament prophets and to relate them to their church, their classroom, and in a devotional sense.
Learn more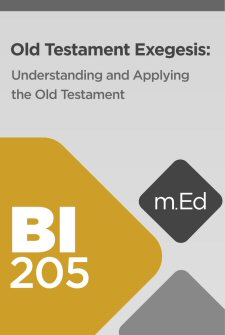 Embark on a journey of OT Hebrew exegesis with Jason DeRouchie. The books of the OT were the only Scriptures Jesus had. It was books like Genesis, Deuteronomy, Isaiah, and Psalms that shaped Jesus' upbringing and guided his life in ministry as the Jewish Messiah. It was these Scriptures Jesus identified as God's Word and that he considered to be authoritative; it was these Scriptures he believed called people to know and believe in God and guarded them against doctrinal error and hell. This course will give you the tools you need to access meaning in the OT, then apply it to your life. It will help you to grow in reading God's living Word for depth and not just distance.
Learn more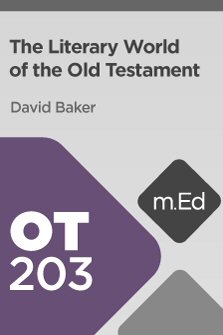 Join David W. Baker on a whirlwind tour to explore the Old Testament from many different angles and how it relates to ancient Near Eastern literature. From creation accounts and stories of destruction to Wisdom Literature, discover different biblical literary genres that have parallels in ancient Near Eastern literature. Explore extrabiblical historical texts that mention key events and figures from the Old Testament. Understand how Israel fits into and is impacted by its ancient Near Eastern environment but also how it is separate and unique, mainly on a theological level, but also by its distinct worldview.
Learn more