Get the Features of Logos 7 without the Library.
Get the newest version of Logos without investing in books.
The Most Cost-Effective Upgrade Option
---
Did you know you can upgrade your software without buying new books? Get the Logos 7 features you're missing—at a custom price that ensures you
only pay for what's new to you.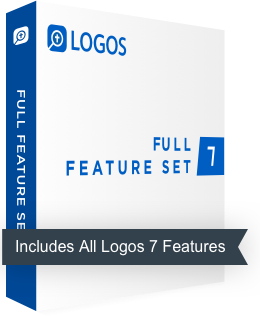 Logos 7 Full Feature Set
Get all Logos features. That includes the Sermon Editor, Concordance Tool, Passage Guide, Psalms Explorer, improved search tools, and over 250 other features and datasets.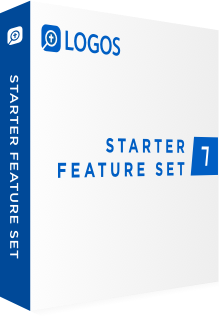 Logos 7 Starter Feature Set
Get a limited selection of Logos 7 features including Factbook, Quickstart Layouts, and the Courses Tool.