Study the Word with Powerful Tools
Engage the Baptist tradition like never before with a vast, interconnected library of Baptist resources from authors such as John Piper, Charles Spurgeon, Charles Stanley, and many others. Logos Baptist is your hub for news, updates, and new resources pertaining to your tradition.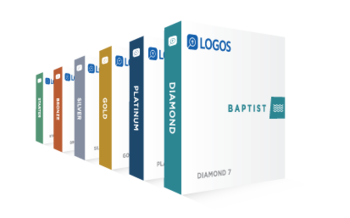 Logos 7 Baptist
Take your study to the next level with a world-class library of Baptist resources, features such as Timeline and Bible Facts, and Logos 7's powerful search and study tools.
Recommend for me
Compare & buy
Don't miss out—get the latest news and updates from Logos!
---
"The number of things Logos can do is truly mind-boggling, and yet it is intuitive and not difficult to learn."
"Logos is a magnificently rich resource for all students of the Bible... you will find these tools invaluable..."
"...Logos is a marvelous tool for ministry...making the most serious and practical tools for Bible study accessible instantly..."
---