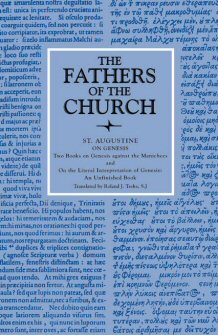 Saint Augustine: On Genesis: Two Books on Genesis against the Manichees; and, on the Literal Interpretation of Genesis: An Unfinished Book
These represent the first two of five explanations of the beginning of the Book of Genesis that Augustine undertook between 388 and 418. In the first, a commentary on Genesis 1–3, Augustine counters the ignorant and impious attacks against Scripture by the Manichees, with whom he was a "hearer" for nine years. The second would have been a hexaemeron, a commentary on the six days of creation, but, as Augustine admits, his inexperience in scriptural exegesis collapsed under the weight of the burden, "and before I finished one book, I gave up the labor that I could not sustain."
$24.99
Save 100%
Your Price: $0.00
Get an Additional Book for $4.99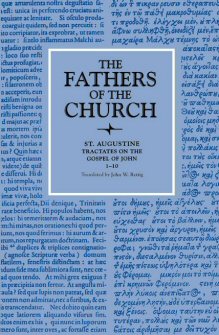 Saint Augustine: Tractates on the Gospel of John 1–10
In Christian Latinity, the tractate is a specific type of sermon, delivered as part of a liturgy, which combines scriptural exegesis, preaching, spiritual commentary, and theological reflection. This volume contains the first ten of the 124 tractates on The Gospel of John delivered by St. Augustine.
$24.99
Save 80%
Your Price: $4.99
Add a Third Book for $6.99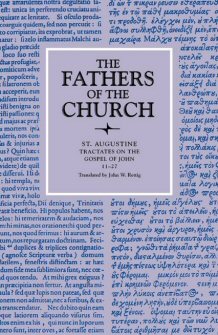 Saint Augustine: Tractates on the Gospel of John 11–27
This volume contains tractates 11–27. In 11–16 Augustine continues the attack, begun in tractates 1-10, on the heresies of Manichaeism, Donatism, and Pelagianism. Beginning with the seventeenth tractate, however, he focuses greater attention on Arianism, a Trinitarian heresy whose major tenet was that divine being was uncreated, unbegotten, and unique and that Christ was not true God but a creature who had a beginning.
$34.99
Save 80%
Your Price: $6.99
Get updates on future free books of the month