Get Another Free Book This Month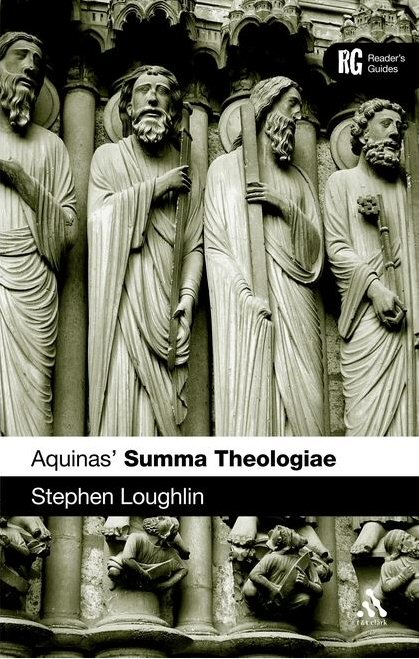 Aquinas' Summa Theologiae
This reader's guide to the Summa Theologica describes the context Aquinas' compendium of Catholic theology emerged in, and seeks to guide the reader to an understanding as close to Aquinas' originally meaning as possible. Loughlin also chronicles the history of how the Summa Theologica has been received, and the influence it has had through the centuries
$14.99
Save 100%
Your Price: $0.00
Get an Additional Book for $5.99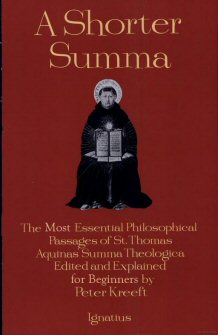 A Shorter Summa: The Most Essential Philosophical Passages of St. Thomas Aquinas' Summa Theologica
St. Thomas Aquinas is universally recognized as one of the greatest philosophers who ever lived. His writings are both clear and profound; he is a master of metaphysics and technical terminology, yet full of both theoretical and practical wisdom. The Summa Theologica is timeless, but particularly important today because of his synthesis of faith and reason, revelation and philosophy, and the biblical and the classical Greco-Roman heritages. This little book is designed for beginners, either for classroom use or individually. It contains the most famous and influential passages of St. Thomas' philosophy with copious aids to understanding them.
$13.99
Save 57%
Your Price: $5.99
Add a Third Book for $7.99
On Aquinas
The revival of interest in Aquinas has corresponded with a rise of interest in Aristotle, on whose philosophy Aquinas based his own. On Aquinas is a masterly work of clear and concise exposition. By the use of simple modern analogy, McCabe brings Aquinas' thought to life and underlines the crucial influence of Aquinas on our own contemporary thought. Even those who are unfamiliar with Aquinas will find this book gripping. Published posthumously, this study is thoroughly rewarding and will increa...
$19.99
Save 60%
Your Price: $7.99
Get an Additional Book for $9.99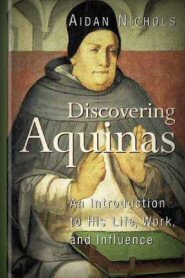 Discovering Aquinas: An Introduction to His Life, Work, and Influence
Thomas Aquinas is one of the great figures of church history, and his ideas continue to have a powerful effect on theologians and contemporary writers from very different backgrounds and traditions. In Discovering Aquinas, Aidan Nichols offers a lively and authoritative introduction to the life, thought, and ongoing influence of this singular churchman.
$25.99
Save 61%
Your Price: $9.99