LOGOS FOR ACADEMICS
Empowering Theological Scholarship from
בְּרֵאשִׁית

to

ἀμήν
---

Logos is a digital research platform for biblical scholars and students in higher education who want to excel in the digital age. Apply to save
Why the Most Trusted Scholars Trust Logos
The latest scholarship, in your pocket
Logos helps you stay current. We carry the latest scholarly journals, lexicons, and critical texts. And it's all available on any device.
Original data to fuel
your research
Our team of biblical experts and scholars perform original research, giving you access to data and cutting-edge resources not available anywhere else.
Love at
first cite
Copy a quote from a Logos book, paste it into a document, and a footnote is added automatically—in your preferred citation style.
A proven
track record
We're still going strong after decades of serving the church and the academy. With over 500,000 monthly active users, Logos is a sure investment.
ACADEMIC DISCOUNT PROGRAM
Harder to Decline than Οὖς
---
You don't want to pass up our savings program for students and scholars. It takes less than a minute to apply, and with it you'll save 30% on Logos packages.

Members Save on These Celebrated Academic Works
Apply to save
Packages Designed for Scholars & Students
---
Every Logos package is powerful, but this special line is designed with academics in mind. It's packed with original-language resources, the standard works of advanced scholarship, and time-saving research tools you'll love.
Want to try before you buy? Get the free version of Logos made especially for academics! Get it now.
A Book Is Just a Book. Unless It's in Logos
---
Logos.com carries over 100,000 resources and growing, ensuring you can access the right resource for the task at any time, on any device.
Stay Up to Date with the Latest Scholarship
Pre-order new scholarly resources months before they're released.
Browse Textbooks & More
See Product Guides
Get a free book each month
Get a premium, scholarly resource every month by authors like Craig Blomberg, Thomas Schreiner, and John Frame. No strings attached.
Get it free
Equip Your Students for a Lifetime of Ministry with an Institutional Partnership
---
When your institution partners with Logos, you'll equip your entire student body and faculty with Logos Bible Software, the standard tool for scholarship and ministry. They'll have Logos for the rest of their lives, making this a long-term investment in the future of the church.
Join these respected partners






Learn more
An Academic Tour of Logos
---
Discover the tools and resources that make Logos the standard for biblical and theological scholarship.
Automatic Citations
Bible Word Study Guide
Biblical Theologies Passage Index
Clause Search
Exegetical Guide
Lemma in Passage
Important Words
Important Passages
Personal Books
Reader's Edition Interlinear
Syntax Search
Systematic Theologies Passage Index
Textual Variants
Theology Guide
Greek Grammatical Constructions
Lexham SGNT Syntactic Force
Semantic Roles
Case Frames
Sentence Types of the OT and NT
The Lexham Discourse Greek NT and Hebrew Grammar Datasets
The Logos Academic Blog:
Articles by Scholars, for Scholars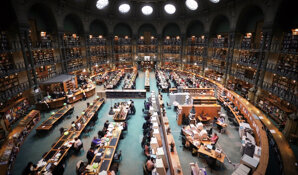 How to Get an Advanced Bible Degree for Free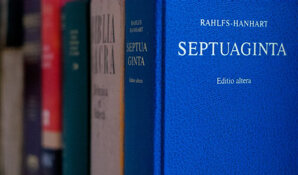 How to Write a Commentary on Revelation
See all
Endorsements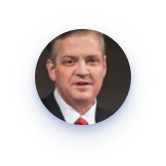 "Logos is a marvelous tool for ministry putting an entire library at the disposal of every user and making the most serious and practical tools for Bible study accessible instantly and always. Logos is unprecedented and a great gift to those who will study the Bible in this generation."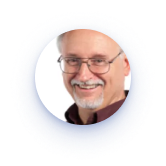 "There are tasks that you do in Bible study that you can do with the push of a couple buttons . . . Digital resources can have a great advantage for people who want to study the Bible seriously."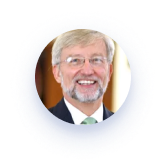 "I had to sit there with my books piled up, and thumb and thumb and thumb, and now you can just touch something and an incredible wealth of information just flows . . . I cannot imagine pastors doing without. They must have this."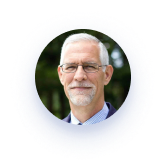 "I am happy to commend to any student of Scripture and of Reformed theology these new base packages."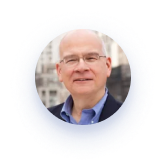 "I have found Logos to be the most intuitive and complete Bible software out there."
Join the Conversation on Faithlife
---
faithlife.com is a place to join with groups of like-minded academics and discuss Scripture, theology, academia, and more.
Join Your Seminary's Group
Join your seminary's group on Faithlife to share documents and learn how to use Logos together. Go to Faithlife.com and search for your seminary to plug into the community.
Find your school
Other Groups You May Enjoy