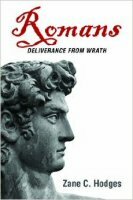 Romans: Deliverance from Wrath
Since the time of Luther, Paul's epistle to the Romans has been understood as an evangelistic letter, where salvation was understood as a synonym for justification. Romans: Deliverance from Wrath, by author Zane Hodges, offers a different perspective. In his careful new translation and commentary, Hodges discusses the difference between justification and salvation, and between eternal destiny and eternal rewards. Exceedingly insightful and practical, this text will challenge you to live a life pleasing to God, without doubting your eternal destiny. As you study Paul's epistle verse by verse, you will better understand how to glorify God more fully, both now and in the life to come.
Your Price: $15.99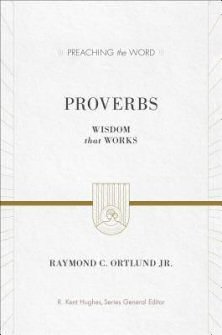 Proverbs: Wisdom that Works (Preaching the Word)
Pastor and teacher Ray Ortlund unpacks the book of Proverbs in 21 straightforward sermons, providing a biblical worldview on everything from money, sex, and power to that of the daily routines of an average life. Drawing relevant parallels from ancient culture to present day, he helps us understand how the book of Proverbs is practical help for ordinary people going through everyday life.
Your Price: $14.99