Holman Illustrated Bible Commentary
The Holman Illustrated Bible Commentary is a colorful and concise commentary covering the entire Bible. The editors know that some of what we read in the Bible is self-explanatory, but other passages are difficult and require help, much like when the apostle Philip assisted Ethiopian eunuch in Acts. So to bring clarity to all Bible passages, 45 top Bible scholars contributed to this 1,410-page commentary.
Your Price: $10.99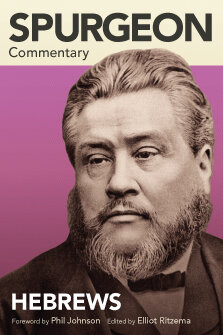 Spurgeon Commentary: Hebrews
Benefit from the incredible wisdom of Charles Spurgeon, passage by passage. Spurgeon's writings on the Bible fill dozens of volumes; his thoughts on particular passages are scattered across numerous books and sermons. This volume collects his thoughts on Hebrews in a commentary format, with illustrations and applications culled from his sermons and writings.
Your Price: $18.99