Revealing the Heart of Prayer: The Gospel of Luke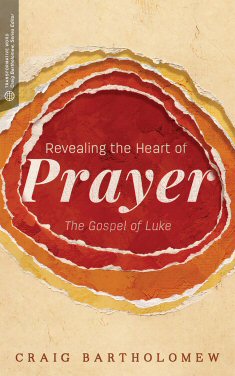 Revealing the Heart of Prayer: The Gospel of Luke
•
Runs on Windows, Mac and mobile.
Praying by Example
Although prayer was a central aspect of Jesus' life throughout all four gospels, it is often overlooked. See Luke's Gospel anew—through the lense of prayer. As Christians, we are called to pray to our Father. This practice is often a hidden affair, between us and God, and can be easily neglected. Why do we settle for less when God wants to give us so much more? In Revealing the Heart of Prayer, Craig G. Bartholomew helps us see how to live and participate effectively in God's mission—by looking to Jesus as an example for how we should pray.
The Transformative Word Series
God's Word is transformative. It is this conviction which gives the Transformative Word series its name and its unique character. Series Editor Craig G. Bartholomew has worked alongside authors from around the world to identify a key theme in each book of the Bible, and each volume provides careful Biblical exegesis centered on that gripping theme. The result is an engaging, accessible thematic exploration of a biblical book, poised to offer you new and refreshing insights.
Learn more about the other titles in this series.
Contents
Introduction
The Gospel of Luke as the Story of Jesus
The Centrality of Prayer in Jesus' Life and Ministry
Prayer and the Story of Redemption in Luke
The Acts of the Apostles—Part 2
Prayer and Reading Luke
Prayer and Full-Time Ministry
Why Prayer Must Be Central
Jesus' Practice of Prayer
Prayer and Ministry
Praying Continually
Product Details
Title: Revealing the Heart of Prayer: The Gospel of Luke
Author: Craig G. Bartholomew
Series: Transformative Word
Publisher: Lexham Press
Publication Date: 2016
Pages: 112
Format: Logos Digital, Paperback
Trim Size: 5x8
ISBN: 9781577997153
About Craig G. Bartholomew
Craig G. Bartholomew (PhD, Bristol University) is the Director of the Kirby Laing Institute for Christian Ethics, Cambridge, UK. He is author of Ecclesiastes (Baker Commentary on the Old Testament Wisdom and Psalms), Where Mortals Dwell, and coauthor of The Drama of Scripture.
Sample Pages from Revealing the Heart of Prayer
More details about this resource