The Works of Ezekiel Hopkins (4 vols.)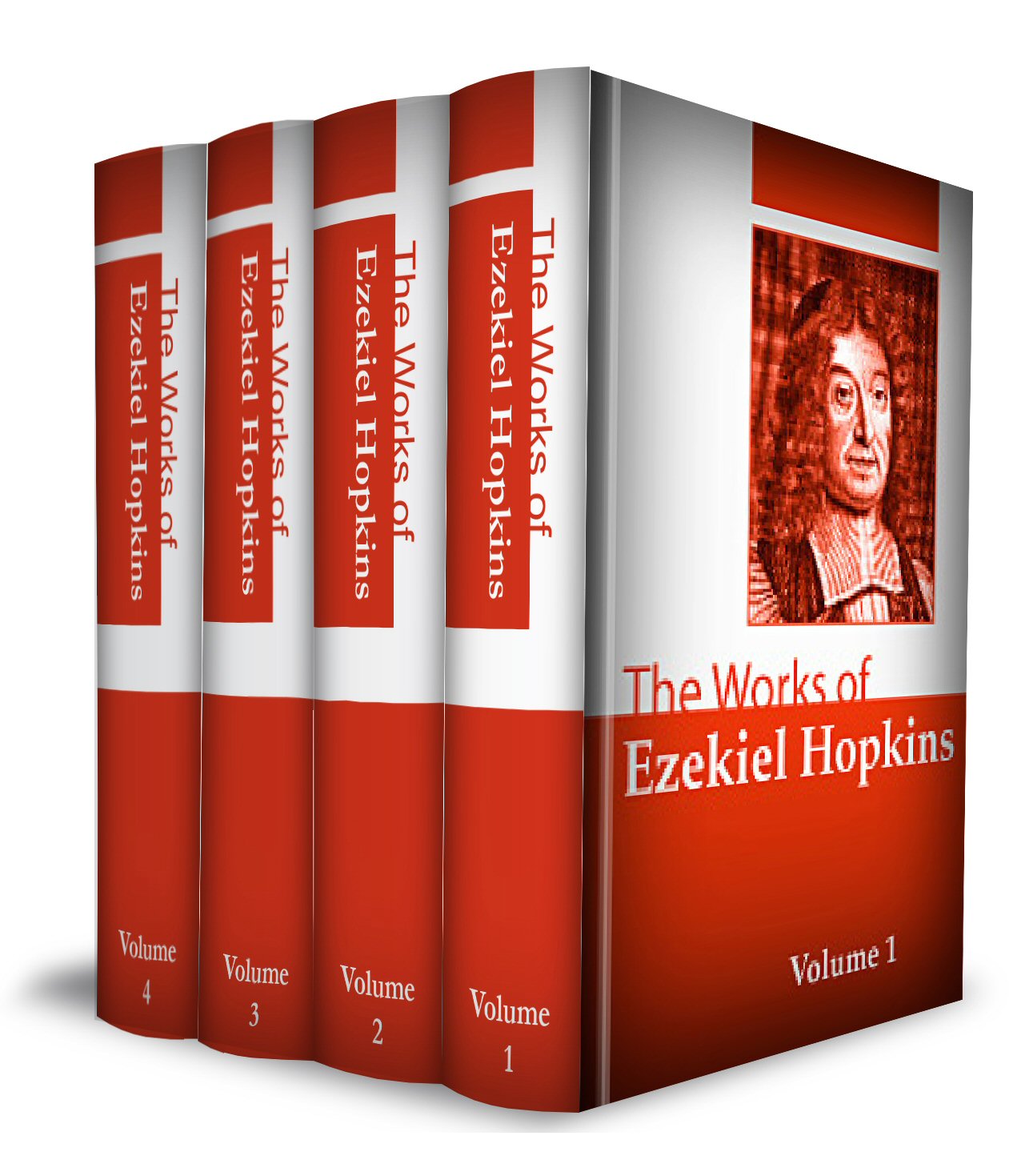 Overview
The Works of Ezekiel Hopkins (4 Vols.) takes the reader on a journey through the sermons of Ezekiel Hopkins. The four volumes of expositions and sermons are a passionate and inspirational set of readings. Exhortations from Proverbs, Galatians, John, and Matthew are among the sermons that comprise this collection. An exceptional Puritan preacher, Hopkins expounds in his sermons on fundamental pillars of the Christian faith such as the Ten Commandments and the all-sufficiency of Christ.
Important for their doctrinal truth, these sermons and writings are reflective of Ezekiel Hopkins' experience as an Irish-born Puritan minister. Incorporating additions to Hopkins' sermons such as a creatively written catechistical exposition on the Lord's Prayer in Q&A format, these works are original and are the perfect tool for furthering one's Biblical studies. The Works of Ezekiel Hopkins (4 Vols.) is easily accessible and searchable in your Logos software.
Key Features
Easily searchable sermons
Introduction to the life of Ezekiel Hopkins
Valuable writings from one of the finest Puritan preachers of the 17th century
Completely interactive with your Logos library
Product Details
Title: The Works of Ezekiel Hopkins (4 Vols.)
Author: Ezekiel Hopkins
Publisher: C. Whittingham
Volumes: 4
Pages: 2,437
About Ezekiel Hopkins
Ezekiel Hopkins, born in Ireland in 1634, grew up in the Church of Ireland where he was a chorister for about five years. He studied at Oxford and graduated in 1656, living in England as a preacher after that. The Act of Uniformity of 1662, a set of rulings requiring uniformity in the Church, affected Hopkins. At that point he conformed to the Church of England. Later in life he became Bishop of Londonderry. He died in 1690.