Michael Barrett Collection (4 vols.)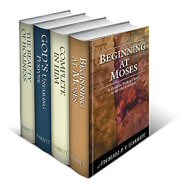 Overview
The works of beloved minister and biblical scholar Michael Barrett are collected in this four-volume set. Barrett's ability to combine practical insight with sound biblical doctrine makes this collection an essential part of any library. Focusing on the person of Christ through a variety of subjects such as worship, Christ in the Old Testament, and seeking the presence of God in trials and daily life, Barrett leads the reader through a faith-affirming journey. Whether you are a student, professor, or a general reader, the Michael Barrett Collection (4 vols.) will encourage and inspire you to follow Christ in greater understanding.
With Logos Bible Software, you can reap the maximum benefit from the Michael Barrett Collection (4 vols.) by getting easier access to the contents of these volumes—helping you to use these volumes more efficiently. Every word from every book has been indexed and cataloged to help you search for a particular verse or topic, providing instant access to cross-references. With the Logos edition, Scripture references are linked directly to the original language texts, along with your preferred English Bible translations.
Key Features
Contains valuable exposition on Christian living
Includes over 1,100 pages of practical doctrine
Provides a detailed table of contents and Scripture indexes
Product Details
Title: Michael Barrett Collection
Author: Michael P. V. Barrett
Publisher: Ambassador-Emerald
Volumes: 4
Pages:1,164
Individual Titles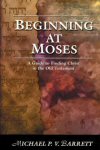 Although not on every line and perhaps not on every page, the message of Christ overshadows the entire Old Testament. Finding Christ is the key that unlocks and locks in the message of the whole Word of God. Jesus Christ is God's final, perfect, incomparable Word.
Beginning at Moses seeks to follow the example of Christ himself who, "beginning at Moses and all the prophets," expounded from all the Scripture the things concerning himself.
It is the rare combination of consecrated scholarship and passionate devotion that makes Beginning at Moses a unique book. It is, in my estimation, a must for anyone who is serious about Bible study—or better yet—for anyone who is serious about his devotion to Christ . . .
—Thurman Wisdom, dean, School of Religion, Bob Jones University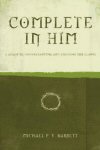 Complete in Him: A Guide to Understanding and Enjoying the Gospel
Author: Michael P. V. Barrett
Publisher: Ambassador-Emerald
Publication Date: 2006
Pages: 325
Nothing is more basic to spiritual life and growth than understanding and enjoying the fundamental truths of the gospel of saving grace that center directly and uniquely in Jesus Christ. This book is a back to basics approach to Christianity.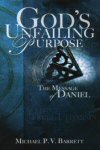 God's Unfailing Purpose: The Message of Daniel
Author: Michael P. V. Barrett
Publisher: Ambassador-Emerald
Publication Date: 2003
Pages: 208
Where is God?
This is often the question of skeptics, scoffers, and even troubled souls. Trials and tribulations of one sort or another crowd our personal lives, while corruption, conflict, and catastrophe command the world scene. Indeed, where is God in all of this?
Asking the question is fair enough; answering demands caution.
God's Unfailing Purpose: The Message of Daniel
is a cautious and biblical answer to that question. This book focuses on the heavenly throne from which God rules according to his perfect will and unchangeable, unfailing purpose. God is in absolute control of all things: the big issues of the world, as well as the seemingly bigger issues of our lives. Daniel's view of history and prophecy shows that God's kingdom is coming and that God's will is being done on earth as certainly as it is in heaven. Daniel's message is simply, "Not to worry—everything is under control."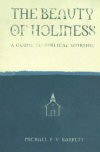 The controversy about worship styles has degenerated into arguments based on personal preference. If there is any overriding biblical truth that must circumscribe every worship practice, it is that worship is all about God and not about us. There is little hope of worshiping in a manner that is pleasing to the Lord if we do not start with the Bible and stress what it stresses. The Beauty of Holiness is a guide to what the Bible says about the objective, manner, and the heart of worship.
About Michael P. V. Barrett
Michael P. V. Barrett is the president of Geneva Reformed Seminary and an associate minister of Faith Free Presbyterian Church, Greenville, South Carolina. Raised in a Christian home, he was converted as a child and was called to the Christian ministry early in his college career. By divine providence, he was led to pursue that ministerial call in the field of academics. He earned his doctorate in Old Testament text with a special focus on Semitic languages. Formerly a member of the Reformed Presbyterian Church, Evangelical Synod, Barrett has had an active role in the ministry of the Free Presbyterian Church since its inception in North America. He is a member of the Evangelical Theological Society and has published numerous articles in both professional and popular journals.