Studies on Song of Solomon (3 vols.)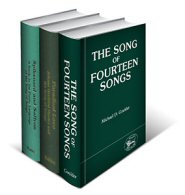 Overview
Studies on the Song of Solomon seeks critical and literary interpretations of this beautiful and provocative book of the Old Testament. There have been many discussions and different readings of this book since its inception, and this three-volume set focuses on literal and intended meaning. It also covers imagery and poetic significance, including the importance of images of court life, family, and nature. There are also studies on the text as narrative, as well as contextual, historical, and social discussions. There is a wide variety of scholars included in this collection, including the premier German scholar on the Song of Solomon from the eighteenth century, Johann Gottfried Heder.
Each volume contains extensive introductions to the topics and methodologies used throughout. This is a useful addition to the continuing study of this Old Testament book and will be of interest to students, professors, and those wanting to learn the history and interpretation of the Song of Solomon.
Key Features
Critical interpretations of the Song of Solomon
Ideal for students and professors
Includes helpful notes and cross-references for further study
Individual Titles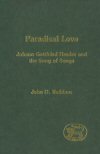 This is a landmark volume on the Song of Solomon featuring the work of Johann Gottfried Heder, an eighteenth century thinker and theologian. Author John D. Baildam summarizes Heder's thinking and philosophies, including his methods of analyzing both poetry and the Bible. Herder's work in poetry informed his extensive writing on the Song of Solomon. Paradisal Love includes comparisons of Herder's methodologies with other interpretations, as well as various translations of the Song of Solomon by other German philosophers, including Martin Luther and Johann Wolfgang von Goethe. This volume contains a bibliography and indexes.
John D. Baildam is a biblical scholar and Director of Academic Affairs at Newbold College, England.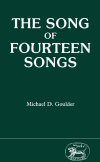 Michael D. Goulder argues for a literal reading of the Song of Solomon in this critical interpretation. He presents a new translation of the text and sees it as a narrative written by one author, outlining the courtship, marriage, and consummation of a king and his bride. The Song of Fourteen Songs seeks the original intent of the text and uses a literary and contextual approach. Goulder outlines the various sections and offers a commentary throughout, ending with an overall discussion on the date of the writing, love and sex, and Hebrew culture. He includes notes, a bibliography, and an index of references.
Michael D. Goulder is Emeritus Professor of Biblical Studies at the University of Birmingham.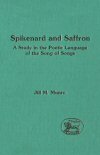 This study focuses upon the language of the Song of Songs in an attempt to see how individual images work together in the constitution of a poetic unity. The perception of certain "imaginative fields", each of which organizes a range of related imagery, is helpful to an appreciation of the symbolic density which certain images acquire in the course of the Song's movement and to an acknowledgment of their capacity for narrativity.
Jill M. Monro gained her Ph.D at the University of Edinburgh.
Product Details
Title: Studies on Song of Solomon (3 vols.)
Volumes: 3
Pages: 638
More details about these resources