The World of the Aramaeans (3 vols.)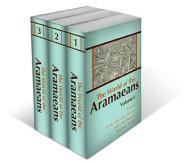 Overview
The World of the Aramaeans is a three-volume collection of definitive essays about the Aramaeans and the biblical world of which they were a part. Areas of interest include the language, epigraphy and history of the Aramaeans of Syria as well of their neighbors, the Israelites, Phoenicians, Ammonites, Moabites and Edomites.
The language and literature that is used in the Bible was always a great interest to Paul-Eugène Dion and that interest is reflected in The World of the Aramaeans (3 Vols.). Dion's work consists of biblical, historical and cultural studies which give light to the richness of the Aramaean's world and the far reaching effects that the influence that their culture had on others. This collection also reveals the history of the regions of the Phoenicians and Aramaeans, and will be of interest to biblical scholars and anyone interested in the history of the ancient Near East.
Key Features
Index of Modern Authors
Index of Subjects
Bibliography of Paul-Eugène Dion
Product Details
Title: The World of the Aramaeans
Editors: P.M. Michèle Daviau, John W. Wevers and Michael Weigl
Publisher: Sheffield Academic Press
Volumes: 3
Pages: 978
Individual Titles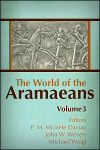 The first volume of The World of the Aramaeans, deals with Aramaeans in the Bible, and has contributions by Douglas Frayne, Stephen Dempster, José Loza Vera, E.J. Revell, Alexander Rofé, André Lemaire, Francolino, J. Gontalves, Baruch Halpern, Raymond C. Van Leeuwen, John William Wevers, Albert Pietersma and Felice Israel.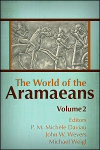 The second volume is devoted to history and archaeology, and includes contributions by Brian Peckham, Wolfgang Röllig, Carl S. Ehrlich, Guy Couturier, Stafania Mazzoni, Timothy P. Harrison, Michael Heltzer, John S. Holladay Jr., Michéle Daviau, Paolo Xella, Emile Pusch, Piotr Bienkowski, Bezalel Porten and John Gee.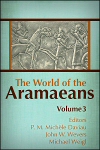 The third volume focuses on language and literature and includes essays by Michael Weigl, William Marrow, Grant Frame, James M. Lindenberger, Pierre Bordreuil, Amir Harrak, Theodore Lutz, Josef Tropper, Dennis Pardee and Clemens Leonhard.
About the Editors
P. M. Michèle Daviau is Professor, Department of Archaeology and Classical Studies, Wilfrid Laurier University, Ontario, Canada.
John W. Wevers is Professor Emeritus in the Department of Near and Middle Eastern Civilizations, University of Toronto, Ontario, Canada.
Michael Weigl is Associate Professor, Department of Old Testament Studies, University of Vienna, Austria.