The Sense of Biblical Narrative (2 vols.)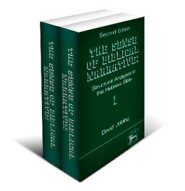 Overview
David Jobling, a British Bible scholar, presents his classic arguments on Old Testament exegesis. This two-volume set covers a broad range of topics, but shares common outlook and methodology. Each volume contains three major essays which were written for different audiences, focusing on structural analysis and context. Each essay is divided into concise numbered sections and contains charts and notes. Jobling also addresses theological issues, narrative and semantic questions,and examines themes of gender and government. He provides a short introduction outlining the background for the essays and his search to find meaning in these Old Testament passages. Jobling also includes a substantial conclusion, summarizing the essays as a whole.
Jobling's The Sense of Biblical Narrative Collection (2 Vols.) will be invaluable to students and professors of exegesis, as well as those wishing to learn more about Old Testament narrative and meaning. There are indexes, notes, and a bibliography to aid research and study.
Key Features
Thorough examination of key Old Testament passages
Helpful introduction and postscript
Includes indexes, notes, and charts
Product Details
Title: The Sense of Biblical Narrative (2 vols.)
Author: David Jobling
Publisher: JSOT
Volumes: 2
Pages: 261
Individual Titles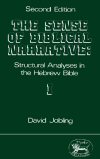 The first volume contains Jobling's introduction to the collection, as well as his postscript. He provides essays on the story of Jonathan in 1 Samuel, a critical analysis of Numbers 11-12, and an exposition on 1 Kings 17-18, the story of King Ahab. Jobling also include notes, citations, and indexes.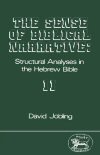 Jobling's second volume has essays on Genesis and the concept of myth, political theory, and Israel's theoretical geography. He focuses on narrative analysis, close readings of the Scripture passages, and test cases. He includes notes and an author index.
About David Jobling
David Jobling is from England and earned his Ph.D from Union Theological Seminary. He teaches in Canada.
More details about these resources