Studies on Isaiah (12 vols.)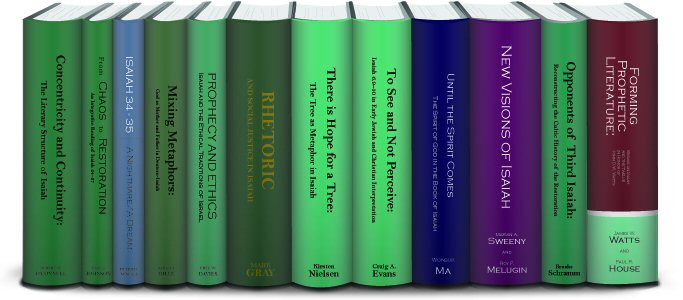 Overview
Isaiah is a central text for both Jewish and Christian traditions. As prophecy, it offers words of hope and warning, forgiveness and condemnation. As a work of history, it reveals the trials of the Israelite nation. As literature, it has shaped the liturgical life of the church and the imaginations of artists for more than two thousand years. The frequent use of Isaiah in the New Testament, and the fulfillment of Isaianic prophecy through New Testament events makes the book of Isaiah profoundly important for Christians today.
Studies on Isaiah examines the composition and meaning of Isaiah in both its original context and in contemporary settings. Contributors examine the structure and rhetoric of Isaiah, the imagery, themes, and metaphor. They also discuss questions of authorship, historicity, and canonicity of Isaiah, as well as the wildly different interpretations of Isaiah throughout history.
The Logos Bible Software edition of these important works on the book of Isaiah helps you access these books more efficiently for sermon preparation or scholarly research on Isaiah. Every word from every book is indexed and catalogued. When you double-click on any word in any language, your library opens your preferred lexicon and searches for a match. All Scripture references are also linked directly to your Hebrew texts and English Bible translations. That makes the Logos edition perfect for reading, sermon preparation, scholarly research, and Bible study.
Key Features
Examines the composition, meaning, and interpretive challenges in Isaiah
Discusses questions of authorship, historicity, and canonicity
All Scripture references linked to the Hebrew texts and English Bible translations in your library
Product Details
Title: Studies on Isaiah (12 vols.)
Volumes: 12
Pages: 2,992