Christian Focus Theological Studies Collection (5 vols.)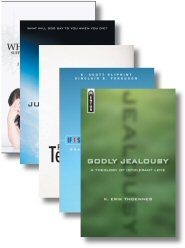 Christian Focus Theological Studies Collection (5 vols.)
•
Runs on Windows, Mac and mobile.
Overview
Everyone has a theology. Everyone has beliefs about God regarding His existence, His character, how He communicates, as well as a host of other critical issues. The question is not whether or not we have a theology but rather, how is that theology informed? The Christian Focus Theological Studies Collection (5 Vols.) brings together trustworthy scholarship regarding essential theological concerns and issues. Important and delicate topics like suffering, temptation, deistic judgment, the afterlife, and God's love are dealt with in a convincing and proficient fashion.
With the Christian Focus Theological Studies Collection (5 Vols.) you will enlighten your personal studies, edify those to whom you minister and help solidify your understanding of important concerns and topics. Authors like Talbot School of Theology professor Erik Thoennes, Westminster Theological Seminary professors Sinclair B. Ferguson and K. Scott Oliphant, and Carl McMurray Professor of Old Testament at Reformed Theological Seminary, John Currid do not simply tell you what to think about critical issues but help teach you how to think theologically about a myriad of subjects.
With the Logos Bible Software edition of the Christian Focus Theological Studies Collection (5 Vols.), all Scripture passages are tagged to original language texts and English Bible translations. That makes your theology books easier to access than ever before for scholarly work or personal study. With the advanced search features of Logos Bible Software, you can perform powerful searches by topic or Scripture reference.
Key Features
An in-depth look at suffering and the sovereignty of God
An appendix dealing with annihilationism
A glossary of Scripture dealing with the subject of temptation
All Scripture references linked to the Bibles in your library
Individual Titles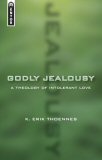 Godly Jealousy: A Theology of Intolerant Love
Author: Erik Thoennes
Publisher: Christian Focus
Publication Date: 2008
Pages: 304
Divine jealousy plays a central role in God's activities throughout human history, yet it is virtually ignored among those in the Church today. Christians desire leaders who are dynamic, educated, and entertaining, but it is highly unlikely you will ever see jealousy as one of the desired qualities of leaders within the Church. However, jealousy is one of the primary attributes of the great leaders in the Bible.
As human jealousy is seldom uncontaminated with sin, it tends only to be understood as a negative emotion. The Bible tells us that our God is a jealous God, and Erik Thoennes offers us unique insights into godly jealousy as taught in Scipture, and also looks closely at biblical leaders who displayed godly, human jealousy. Thoennes masterfully draws ethical and theological implications from godly jealousy for the 21st Century. This book is a must read for anyone who is concerned with character development and who seeks to understand one of the central values needed in the Church today.
This is an important book on a neglected subject! Erik Thoennes shows that God is pleased with those today who, like Phineas, David, Paul, and Jesus himself, are jealous for the honor of our great God in an age that increasingly disregards him and his commands. Carefully researched and clearly written, this book shows that there is a good kind of godly jealousy which will give backbone and courage to our Christian lives.
—Wayne Grudem, Research Professor of Bible and Theology Phoenix Seminary, Phoenix, Arizona
Because the virtues are mutually reinforcing and require the presence of other virtues to be developed fully, a life of character will remain elusive if a particular virtue is disregarded. Today, jealousy has a public relations problem: It is widely misunderstood and regarded as a vice. In this scholarly yet accessible book, professor Thoennes fills a huge void regarding godly jealousy. With skill and admirable familiarity with the relevant literature, he restores godly jealousy to its proper place in a life well lived. Those concerned about character development cannot afford to neglect this book.
—J. P. Moreland, Distinguished Professor of Philosophy, Talbot School of Theology, Biola University, La Mirada, California
Erik Thoennes is Assistant Professor of Biblical and Systematic Theology at Talbot School of Theology, Biola University, La Mirada, California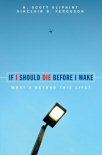 If I Should Die Before I Wake: What's Beyond This Life?
Authors: Sinclair B. Ferguson and K. Scott Oliphint
Publisher: Christian Focus
Publication Date: 2004
Pages: 128
According to the pollsters belief in Heaven is actually on the increase. Although the thought of Heaven may be popular, it is likely that more people worry about how to get to their favorite vacation destination than how to get into Heaven. It is only when events rudely awaken us that we are pressed into asking some of the serious questions about the place where most people expect to go. Sometimes the prompt is our children with a plaintive "Where is Grandma now?" Mostly, though, thoughts of heaven, and more particularly the death that precedes going there, are pushed out by the hedonistic lifestyle that most of us live.
In this contemporary classic, Scott and Sinclair discuss why no one really dies of natural causes, give true or false answers to the reasons people think they will get to heaven, explain what the Bible has to say about the future, what heaven is like, and how to be ready for death. Facing death enables us to face life—knowing more about your future makes an enormous difference to the present. It's time you looked your future square in the face and thought "What does it hold for me?"
K. Scott Oliphint is Associate Professor of Apologetics at Westminster Theological Seminary, Philadelphia. He has taught at Westminster since 1991 and has recently published The Battle Belongs to the Lord with P&R Publishing.
Sinclair B. Ferguson is Professor of Systematic Theology at Westminster Theological Seminary, Texas Campus, Dallas. Previously he was Minister of St George's Tron Church, Glasgow, Scotland. He is a prolific author and well-known conference speaker.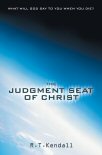 Judgment Seat of Christ
Author: R. T. Kendall
Publisher: Christian Focus
Publication Date: 2004
Pages: 240
Are you spurred on by the thought of the reward that awaits you in heaven or do you regard this as carnal and superficial? R. T. Kendall looks at various aspects of the subject of judgment as it is described in the Bible. He interprets the relevant texts with sound exegesis that does not toe any particular denominational line.
Kendall gives a clear picture of the purposes and effects of the judgment. He also explores the effect of not living with right attitudes towards other believers or zeal for Christian work. All of the subjects discussed will have an effect on our reward. Without softening the process of God's judgment, Kendall shows that there will be many unexpected additions and omissions from God's book of life.
Intensely practical and very readable . . . a book full of good matter.
—English Churchman
There is much to think about and consider here and to receive the well done of the Lord is certainly worth fighting for.
—Evangelism Today
R. T. Kendall was born in the U.S.A but ministered for over twenty years at Westminster Chapel, London as a successor to Martyn Lloyd Jones. A prolific author and much-loved conference speaker, he has a great gift in helping people understand that biblical passages are relevant for today. Now retired, he has an extensive itinerant teaching ministry and lives in Hendersonville, Tennessee.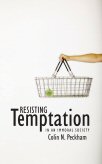 Resisting Temptation in an Immoral Society
Author: Colin Peckham
Publisher: Christian Focus
Publication Date: 2005
Pages: 80
Today, people are able to engage in choice in almost every aspect of their lives—choice is good; we look up to people who pursue their personal goals. The worship of choice enables people to pursue individual self-fulfillment as the main motivating force in their lives. Resisting temptation is not on their agenda.
The fallout in society is a higher level of crime, a lower standard of morality, abandonment of ethics at work and an increase in litigation, because failure in our lives must mean it's someone else's fault. The Church is also infiltrated—failing to resist temptation has led us to increasing divorce levels, scandal, and internal strife.
Colin Peckham's book is a practical guide to resisting temptation. We discover how temptation works, what places and times to avoid putting yourself into the danger zone, and how to escape, both practically and spiritually. He also supplies Scriptures to meditate on to defend ourselves during future trials.
It sets the scene, describes temptation, warns against danger areas and danger times and has very practical, down-to-earth advice on how to escape these temptations both practically and spiritually. This reviewer does not know of any other book that gives such excellent consel, advice and warning that is, at the same time, biblically based, compassionate and practical.
—Spencer R. Cunnah & Mark A. Williams, Evangelical Magazine of Wales
Rev. Dr. Colin N. Peckham, L.Th. Hons, B.A., B.Th. Hons., M.Th., D.Th., was born in South Africa where he had ten years of evangelistic ministry and youth work before entering Bible college work in Cape Town. For seventeen years he was Principal of The Faith Mission Bible College, Edinburgh, Scotland. He was Principal Emeritas of this college and had a wide-ranging preaching ministry in Britain, America, Africa and other areas of the world up until he went to be with his Lord on November 9th, 2009.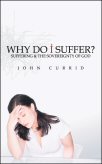 Why Do I Suffer?: Suffering & the Sovereignty of God
Author: John Currid
Publisher: Christian Focus
Publication Date: 2004
Pages: 176
Why does God allow suffering?
It's a question that, in one form or another, rears its ugly head time and again—whether it comes from someone who has just lost a loved one, been diagnosed with an incurable illness, or surveyed the plight of the poor in the third world. A few days after the terrorist attacks of 9/11 the question that was being asked around the world was, "Where was God in this?"
The question is one that has dogged Christians down the ages. A number of answers have been offered—and indeed all worldviews attempt their own response. John Currid brings biblical teaching to bear. God does work in suffering, he is not a worried observer unwilling or unable to intervene, rather he has a purpose at work and is in control.
As Abraham said "Shall not the Judge of all the Earth do right?" Grasping that truth will help us as we face the future and ensure that, when we are next faced with that most tricky of questions, we will know where to begin.
John D. Currid is the Carl W. McMurray Professor of Old Testament and chairman of the Biblical Studies Division at Reformed Theological Seminary. A Ph.D. graduate of the University of Chicago, he has extensive experience in archaeology. He was the Director of the Agricultural Project at Tel Halif, Israel; Field Archaeologist of the UNESCO Project at the excavation of Carthage, Tunisia; and Staff Archaeologist at the excavations of Tel el-Hesi and Bethsaida in Israel. The author of numerous scholarly articles, he has written Ancient Egypt and the Old Testament and Doing Archaeology in the Land of the Bible for Baker Books. He is the editor of the EP Study Commentary series in which he has contributed volumes on Genesis and Exodus.
Product Details
Title: Christian Focus Theological Studies Collection (5 vols.)
Publisher: Christian Focus
Volumes: 5
Pages: 928
More details about these resources