Second Temple Judaism Studies Collection (7 vols.)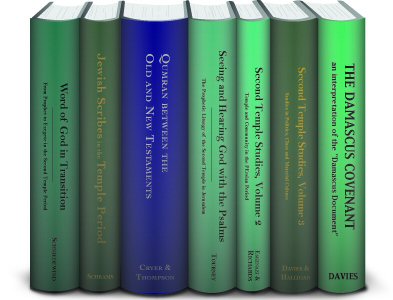 Second Temple Judaism Studies Collection (7 vols.)
•
Runs on Windows, Mac and mobile.
Overview
The Second Temple Period was an era of profound transformation in the religious and social practices of the Near East. From the experiences of the post-exilic community, to the rise of the Persian, Greek, and Romans empires, the study of Second Temple Period is vital for understanding Judaism, as well as the historical context in which Christianity emerged.
The 7-volume Second Temple Judaism Studies Collection assembles contributions from today's top scholars in the field. Some studies examine textual issues, such as William M. Schniedewind's thorough analysis of transition in the prophetic role during the Second Temple period. Other studies are of historical nature, such as Frederick H. Cryer and Thomas L. Thompson's edited volume on Qumran. This collection also contains Philip R. Davies' important study on the Damascus Document is an invaluable resource for scholars of the Dead Sea Scrolls. You'll also find two edited volumes on the period as a whole, featuring more than two dozen contributors. These volumes also contain detailed studies of the Achaemenid Period, the Hellenistic period, and the Hasmonean period.
Key Features
Contributions from top scholars in the field, such as Philip R. Davies, Lester Grabbe, David J.A. Clines, Thomas L. Thompson, and others
Thorough scholarship on the important subfields
Studies on textual and historical matters
All Scripture references linked to original language texts and English translations in your library (that you own)
Product Details
Title: Second Temple Judaism Studies Collection
Publisher: T & T Clark International/Sheffield Academic Press
Volumes: 7
Pages: 2,135