Select Works of Hans Küng (3 vols.)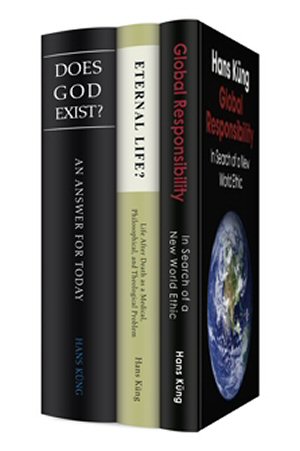 Select Works of Hans Küng (3 vols.)
•
Runs on Windows, Mac and mobile.
Your Custom Discount
Reg. Price $84.99
Sale Price $52.99
Your Price $52.99
You Save $32.00 37%
Your Price
What's Pre-Pub?
$52.99
Reg.: $84.99
Print: $124.00
Overview
In these works, Hans Küng addresses some of the most pressing issues of today. A prominent, yet controversial theologian, Küng examines the rise of modern atheism, the evidence of life after death, and the need for a global ethic—especially as it relates to the collective care of our planet, Earth.
In the Logos editions, these volumes are enhanced by amazing functionality. Important terms link to dictionaries, encyclopedias, and a wealth of other resources in your digital library. Perform powerful searches to find exactly what you're looking for. Take the discussion with you using tablet and mobile apps. Your software brings the most efficient and comprehensive research tools together in one place, so you get the most out of your study.
Key Features
Examines pressing issues in Catholic social thought
Communicates the urgency of connecting faith with global ethics
Offers the perspective of a prominent modern theologian
Individual Titles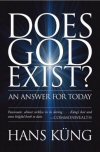 The existence of God has been one of the greatest subjects of human speculation since history began, but not until modern times has the reality of God been so strongly called into doubt. In this monumental study, Hans Küng, one of the most controversial theologians in the world today, traces the rise of modern atheism in the works of such thinkers as Descartes, Pascal, Feuerbach, Marx, Nietzsche, and Freud. He then demonstrates—brilliantly and in terms that make sense to us today—why a "yes" to God remains a more reasonable and responsible belief than its alternative, nihilism.
Passionate, almost reckless in its daring . . . Küng's best and most helpful book to date.
—Commonweal
A major work . . . erudite, fair, balanced.
—The New York Book Review
Stimulating intellectually, philosophically, theologically.
—The Wall Street Journal
Masterful.
—The Los Angeles Times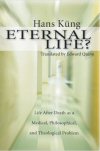 We are in the midst of a sociological crisis of orientation on the grand scale. New problems and needs have become insistent, new fears and longings have come to light. Religion is attracting greater attention—Christianity, as well as Islam, Hinduism, and Buddhism. In the last century, science did much to destroy belief in immortality and made stupendous efforts to prolong life. However, medicine today has broken through the taboos in regard to death and given new life to the question of death and survival. But has medicine—or perhaps parapsychology—proved that there is life after death?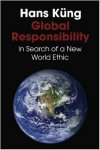 In this timely and urgent work, Hans Küng reminds us of the catastrophes facing modern society. That every minute, the nations of the world spend 1.8 million dollars on military armaments; every hour, 1,500 children die of hunger-related causes; and every year, an area of tropical forest three-quarters the size of Korea is destroyed. In Global Responsibility, Küng offers important new approaches to these and many more issues, concluding that there can be no peace among nations without dialogue between the religions, and no ongoing human society without a global ethic.
Hans Küng has chosen to discuss what is probably the most critical and challenging issue in the debate about the future of human habitation of this globe. I very much hope that this scholarly contribution will help to stimulate a more determined search for a shared belief in the beauty and value of this planet Earth as our common and unique home in the vastness of the universe.
—The Duke of Edinburgh
About Hans Küng
Hans Küng is a Swiss Catholic priest and professor emeritus of ecumenical theology at the University of Tübingen. Küng was a principal architect of the theological agenda of the Second Vatican Council, but is a controversial figure in Catholic theology today for his acceptance of euthanasia and his rejection of papal infallibility. Since 1979, he has not been permitted to teach as a Roman Catholic theologian, but he has retained his priestly faculties and continued to teach ecumenical theology until his retirement in 1996. He is president of the Foundation for a Global Ethic and author of many works, including Signposts for the Future: Contemporary Issues facing the Church, My Struggle for Freedom: Memoirs, and Great Christian Thinkers.