Thomas Summers' Commentaries on Matthew, Mark, and Luke (3 vols.)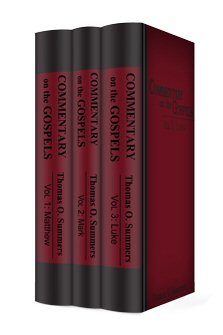 Thomas Summers' Commentaries on Matthew, Mark, and Luke (3 vols.)
•
Runs on Windows, Mac and mobile.
Overview
These technical commentaries are not for Sunday school. Systematic theologian and liturgist Thomas O. Summers delivers verse-by-verse analysis on Matthew, Mark, and Luke, leading readers to draw their own theological interpretation. Written by one of the leading Methodist theologians (if not the leading Methodist theologian) of the nineteenth century, this commentary wastes no time explaining the historical and linguistic background of each phrase in each verse. Direct and somewhat lexical, the brevity of his sentences allow him to comment on almost every word of each verse—making the commentary notes almost three times longer than each Gospel commented on.
With Logos, every word is essentially a link! Scripture references are linked directly to the Bibles in your library—both the original language texts and English translations. Double-clicking any word automatically opens your lexicons to the relevant entry, making biblical words instantly accessible. With Logos, you can quickly move from the table of contents to your desired content, search entire volumes and collections by topic, title, or Scripture reference.
Key Features
Provides numerous theological and thematic cross-references with commentary
Examines each Bible verse with logical and linguistic textual exposition
Demonstrates thorough research and experience in textual analysis and Jewish culture
Product Details
Title: Thomas Summers's Commentaries on Matthew, Mark, and Luke
Author: Thomas O. Summers
Publisher: Southern Methodist Publishing House
Publication Date: 1869–1872
Volumes: 3
Pages: 957
Christian Group: Methodist/Wesleyan
Resource Type: Commentaries
Individual Titles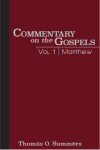 In technical, verse-by-verse commentary, Summers explains the background, lingusitic, and logical connections in Matthew's account. His commentary avoids theological interpretation, but doesn' pretend to be unaware of theological implications of logical and linguistic meanings of each of Matthew's phrases.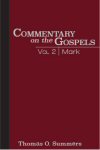 Mark's account is short, but Summers' commentary is not. Discussing each verse—in many cases, each word of each verse—Summers reveals the historical and traditional background behind the origin and meaning of Mark's Gospel, leaving theological interpretation open for the reader.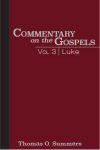 The Gospel of Luke provides the longest account of Jesus' infancy and birth, and devotes more focus to the women of Jesus' ministry. Summers' commentary on each verse presents only a technical exposition of the book, leaving theological interpretation available for the reader. Summers' experience with translation issues, the origin of the Synoptics, and significant parallel passages in the LXX Old Testament and the rest of the New Testament demonstrate a high level of biblical study.
About Thomas O. Summers
Thomas Osmond Summers (1812–1882), born in England, emigrated to America and was admitted to the Baltimore, Maryland, Conference in 1835. He soon became one of the leading Methodist theologians in the nineteenth century. He worked as editor for the Christian Advocate, Methodist Quarterly Review, and the Sunday School Visitor, and served as an editor for the Methodist Episcopal Publishing House. In 1875, he became professor of systematic theology at Vanderbilt University. Summers was chairman of the Hymn Book Committee of the Methodist Episcopal Church and edited the Songs of Zion and the Wesleyan Psalter. He is the author of Baptism, Commentary on the Gospels, Commentary on the Ritual of the Methodist Episcopal Church, South, and Systematic Theology: A Complete Body of Wesleyan-Arminian Divinity.