DIY Bible Study: Philippians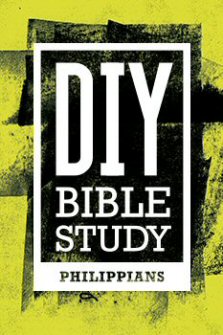 Reading the Bible for yourself doesn't have to be intimidating. With DIY Bible Study: Philippians, you'll learn how to study this biblical book and enjoy it more than ever before. Step into the grand narrative of Scripture to see how our God has wrestled with—and saved—humanity.
This highly visual curriculum leverages Logos Bible Software and Lexham Press products to take your Bible study to the next level—or to help you begin. And application-focused content, accompanied by stunning graphics, helps you see what the Bible meant to its original readers and what it means for us today.
Product Details
Editor, Coauthor, and Speaker: John D. Barry
Managing Editor: Jake Mailhot
Associate Editors and Coauthors: David Bomar, Elliot Ritzema, and Carrie Sinclair-Wolcott
Publisher: Lexham Press
Publication Date: 2014
More details about these resources