Library of New Testament Studies (LNTS/JSNTS) (85 vols.)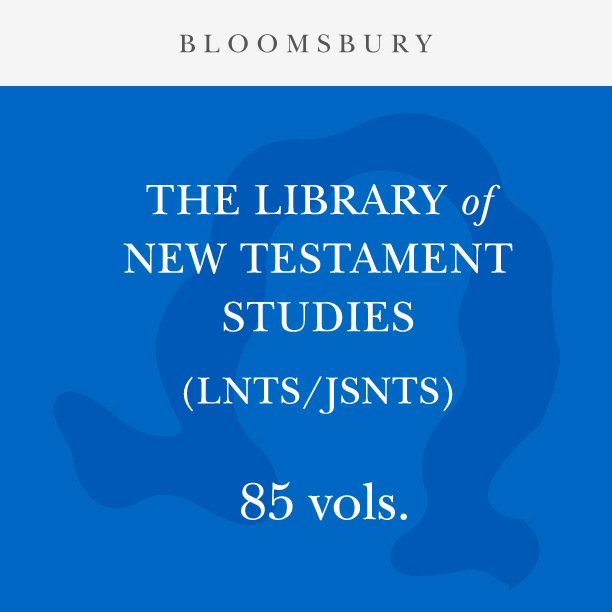 Library of New Testament Studies (LNTS/JSNTS) (85 vols.)
•
Runs on Windows, Mac and mobile.
Overview
Study with the largest library of Bloomsbury New Testament monographs available digitally. The Library of New Testament Studies is a premier book series that offers cutting-edge work for a readership of scholars, teachers in the field of New Testament studies, postgraduate students, and advanced undergraduates. Featuring works edited and written by Lynn Cohick, Craig Evans, Stanley Porter, D.A. Carson, and many others, you'll find unmatched strength of scholarship and reputation in each and every critical study. All the many and diverse aspects of New Testament study are represented and promoted, including innovative work from historical perspectives, studies using social-scientific and literary theory, and developing theological, cultural and contextual approaches.
Logos features the largest collection of this series available for purchase. What's more, these digital volumes feature all of the functionality you've come to expect from Logos—you'll be able to look up words with a click and cross-reference Greek or theological dictionaries in your library. Bible references appear on mouseover in your preferred translation, and you can perform quick searches across this library to find the material you're looking for. Create collections to manage these resources—perhaps by book of the Bible, so that you can perform searches across each volume on Jude or Romans, for example, or by critical theory, so that you can find every critical study in narrative studies or in socio-political studies on the New Testament. With Logos, you can bring all 85 volumes to the classroom on your tablet or smart phone—without straining your back.
Key Features
Delivers top-end studies on New Testament critical and theological discussions
Elucidates specific issues, passages, and interpretative approaches to various New Testament texts
Features all of Logos' currently available volumes in the LNTS and JSNTS series
Product Details
Title: Library of New Testament Studies (LNTS/JSNTS)
Publisher: Bloomsbury / T&T Clark
Series: Library of New Testament Studies / Journal for the Study of New Testament Supplement (LNTS/JSNTS)
Series Editor: Chris L. Keith
Editorial Board: Dale C. Allison, John M.G. Barclay, Lynn H. Cohick, R. Alan Culpepper, Craig A. Evans, Robert Fowler, Simon J. Gathercole, John S. Kloppenborg, Michael Labahn, Love L. Sechrest, Robert Wall, Steve Walton, Robert L. Webb, and Catrin H. Williams
Volumes: 85
Resource Type: Monographs
Topic: Biblical Studies / New Testament