Select Works of Douglas Groothuis (3 vols.)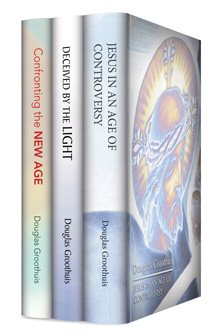 Select Works of Douglas Groothuis (3 vols.)
•
Runs on Windows, Mac and mobile.
Your Custom Discount
Reg. Price $45.99
Sale Price $29.99
Your Price $29.99
You Save $16.00 34%
Your Price
What's Pre-Pub?
$29.99
Reg.: $45.99
Print: $84.00
Overview
Philosopher and apologist Douglas Groothuis has spoken and written extensively on New Age movements—confronting them with the truth and pertinence of Christianity. This collection gathers three books addressing the New Age movements that influence today's society and churches.
Groothuis offers a thoughtful critique of New Age ideology, with insights into specific situations and practical considerations. Across these texts, Groothuis points readers to the Bible and historic Christian teaching, confronting New Age claims with Scripture, and equipping Christians with a better understanding of the New Age.
In Confronting the New Age, Groothuis discusses how to identify New Age influences in business, cultural, and educational spheres, and how to witness to New Age adherents. Deceived by the Light responds to popular near-death accounts such as Embraced by the Light and offers guidance on what to make of speculation about the afterlife—affirming that the Bible alone reveals all we need to know about life, death, and eternity. And finally in Jesus in an Age of Controversy, Groothuis offers an accessible study of the questionable foundations and faulty conclusions of New Age views on Jesus.
In the Logos edition, the Select Works of Douglas Groothuis is enhanced by amazing functionality. Scripture citations link directly to English translations, and important terms link to dictionaries, encyclopedias, and a wealth of other resources in your digital library. Perform powerful searches to find exactly what you're looking for. Take the discussion with you using tablet and mobile apps. With Logos Bible Software, the most efficient and comprehensive research tools are in one place, so you get the most out of your study.
Key Features
Gathers three volumes addressing New Age movements from Christian philosopher Douglas Groothuis
Offers better understanding of New Age ideology
Explores how to confront the New Age with Scripture
Individual Titles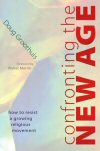 Douglas Groothuis, a well-known speaker and writer on the New Age movement, calls Christians to not only understand the New Age movement and its influence, but also to stem the tide of this growing religious movement. Groothuis offers not only a better understanding of the New Age, but also practical advice and suggestions for confronting it in everyday life.
He equips readers to witness to New Age adherents, identify New Age influences in business seminars, expose New Age curriculum in public schools, as well as to discern New Age influences in pop psychology, biofeedback therapy, and visualization.
This book is urgently needed.
—Gordon R. Lewis, professor of theology and philosophy, Denver Seminary
A required handbook for the combatant.
—Moody Monthly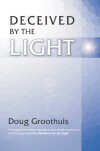 Can we really know what waits for us in the afterlife? What about near-death testimonies that speak of visits to heaven or hell? In Deceived by the Light, Doug Groothuis, an expert on new religious movements, addresses specifically Betty Eadie's testimony in her bestseller Embraced by the Light, where she claims she met and conversed with the Lord Jesus Christ and received amazing revelations about spiritual progression, death, and the afterlife. Groothuis engages with Eadie's testimony and similar ones, clearly addressing common fears and questions about death and what comes after as he takes readers to the clear teaching of Scripture—affirming that the Bible alone reveals all we need to know about life, death, and eternity.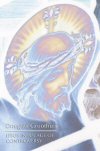 Who is this man Jesus? An ordinary man about whom the early Christians made up extraordinary stories? A spiritual guru who tapped into a cosmic consciousness that we can all aspire to? Or is he the unique Son of God? Best-selling books challenge us to rethink our ideas about Jesus. The "Jesus Seminar" makes headlines with its systematic attempts to undermine the accuracy of the Gospel accounts.
Douglas Groothuis responds to this confusion. Arguing that New Age teachings about Jesus have found their way into many pulpits, he offers an accessible study of the questionable foundations and faulty conclusions of these new views. Jesus in an Age of Controversy provides historical and logical evidence that confirms biblical teachings about Jesus, equipping readers to defend the Christian faith against attack, help those struggling with questions and doubts, and be encouraged with the overwhelming weight of evidence that confirms that Jesus is the only Savior and Lord.
About Douglas Groothuis
Douglas R. Groothuis is professor of philosophy at Denver Seminary, where he also heads the Christian Apologetics and Ethics program and directs the Gordon Lewis Center for Christian Thought and Culture. He earned his PhD in philosophy from the University of Oregon, and came to be recognized as an authority on New Age spirituality. He has also moved into writing about Christian apologetics in the postmodern world, as well as substantive work on other philosophical topics. He has also written Christian Apologetics: A Comprehensive Case for Biblical Faith, Soul in Cyberspace, Truth Decay, Unmasking the New Age, and authored numerous articles appearing in magazines such as Christianity Today, Books and Culture, and The Christian Research Journal.