Drama of Scripture Trilogy (3 vols.)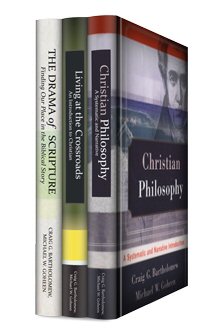 Overview
Now updated with the second edition of Bartholomew and Goheen's The Drama of Scripture, this collection assembles the philosophy, worldview, and narrative studies found in the compelling introductory texts from scholars Craig G. Bartholomew and Michael W. Goheen. Addressing issues relevant to modern Christian life and ministry, these three works are the perfect starting point for serious personal study or engaging group conversation. What does a theologically sound Christian Worldview look like in a postmodern society? How can you read the events of Scripture to make their drama more personally potent? What do the ideas of philosophers like Plato, Hume, or Nietzsche mean for twenty-first-century Christians? Bartholomew and Goheen address these questions and many more in this trilogy.
With Logos, these volumes are enhanced with cutting-edge research tools. Scripture citations appear on mouseover in your preferred English translation. Important terms link to dictionaries, encyclopedias, and a wealth of other resources in your digital library. Powerful topical searches help you find exactly what you're looking for. With Logos Bible Software, the most efficient and comprehensive research tools are in one place, so you get the most out of your study.
Key Features
Analyzes the impact of classic philosophers on modern Christian thought
Offers a description of what a sound Christian Worldview looks like
Provides material well suited for group, or personal study
Challenges the reader to make Scripture personally potent
Individual Titles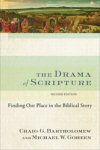 The Drama of Scripture: Finding Our Place in the Biblical Story
Author: Craig G. Bartholomew and Michael W. Goheen
Edition: 2nd
Publisher: Baker
Publication Date: 2014
Pages: 272
This bestselling textbook surveys the grand narrative of the Bible, demonstrating how the biblical story forms the foundation of a Christian worldview. The second edition has been thoroughly revised.
Contents
The Bible as a Grand Story
God Establishes His Kingdom: Creation
Rebellion in the Kingdom: Fall
The King Chooses Israel: Redemption Initiated
A Kingdom Story Waiting for an Ending: The Intertestamental Period
The Coming of the King: Redemption Accomplished
Spreading the News of the King: The Mission of the Church
The Return of the King: Redemption Completed
Much recent scholarship has emphasized the narrative quality of Scripture. This book takes that insight and brings it to life, enabling even the beginner to grasp the sense of Scripture as a single great story—a drama in which we are all invited to play a part. I am delighted to see solid scholarship made easily accessible in this splendid fashion.
—N.T. Wright, professor of New Testament and early Christianity, University of St. Andrews
A masterful job of presenting the Bible as an organic whole. All who want to enrich their understanding of the account of God's redemptive plan will benefit from reading this book.
—Tremper Longman III, Robert H. Gundry Professor of Biblical Studies, Westmont College
This is a vivid introduction to reading the Bible as a coherent story of God's purposes for the world. It will not only help the new reader but also enable the experienced reader to distinguish the central themes of Scripture from mere sidelights.
—Gordon J. Wenham, author, Story as Torah: Reading Old Testament Narrative Ethically and Psalms as Torah: Reading Biblical Song Ethically

This engaging introduction to Christian worldview explores how Christians can live faithfully at the crossroads of Scripture and postmodern culture. Readers will emerge from their study and reflection of worldview with renewed hope in the gospel and restored fervor to help meet the tremendous need for justice and mercy in the world.
Ideal for undergraduate students and laypeople, Living at the Crossroads first lays out a brief summary of the biblical story and the most fundamental beliefs of Scripture. The book then tells the story of Western culture from the classical period to postmodernity. Authors Michael Goheen and Craig Bartholomew next analyze how Christians live in the tension that exists at the intersection of the biblical and cultural stories. They proceed to tease out the implications for key areas of life, such as education, scholarship, economics, politics, and church. The result is a deeply thoughtful yet approachable text that draws on the rich tradition of reformational thinking but contextualizes it to a postmodern setting for a contemporary audience.
Intellectually stimulating and an important read for those wanting to take their faith to the next level. . . . A significant contribution to those involved in teaching worldview studies at the undergraduate level.
—James VanderBerg, Calvin Theological Journal
Finally, a worldview text that moves incisively beyond mere theory. Living at the Crossroads is profound and practical, intelligent and warmly pastoral as it proceeds from a comprehensive understanding of the biblical story to an insightful engagement with twenty-first-century issues. Goheen and Bartholomew write out of their deep missional commitment with admirable clarity. They beckon us into a faithful and relevant involvement with complex issues, including globalization, postmodernity, consumerism, and the resurgence of Islam. Living at the Crossroads will stir you to embrace both unbearable tension and unprecedented opportunities to bring genuine hope to a waiting world. It is a must read for all who long to develop a worldview shaped by God's Word.
—Rod Thompson, school of theology, Laidlaw College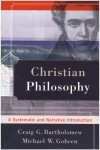 This third book in a series of successful introductory textbooks by Craig Bartholomew and Michael Goheen builds on their previous projects, The Drama of Scripture and Living at the Crossroads, to offer a comprehensive narrative of philosophical thought from a distinctly Christian perspective. After exploring the interactions between Scripture, theology, and philosophy, the authors tell the story of philosophy from ancient Greece through postmodern times, positioning the philosophers in their historical contexts and providing Christian critiques along the way. The authors emphasize the Reformed philosophical tradition without neglecting other historical trajectories and show how philosophical thought relates to contemporary life.
About the Authors
Craig G. Bartholomew is the H. Evan Runner Professor of Philosophy and professor of religion and theology at Redeemer University College in Ancaster, Ontario.
Michael W. Goheen (PhD, University of Utrecht) is the Geneva Professor of Worldview and Religious Studies at Trinity Western University in Langley, British Columbia. He is also the minister of preaching at New Westminster Christian Reformed Church. He is the author of As the Father Has Sent Me, I Am Sending You.
More details about these resources