Biblia Sacra Vulgata: Psalmi iuxta Hebraicum et Varia Lectio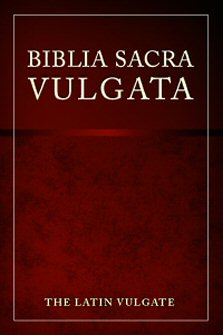 Biblia Sacra Vulgata: Psalmi iuxta Hebraicum et Varia Lectio
•
Overview
This resource contains the book of Psalms translated from the Hebrew, as well as a variant reading of IV Esdras 15:59–16:32. Both texts have been included along with this edition of the Vulgate for the purpose of comparison. In the electronic edition these texts have been created as an independent resource in order to use the comparison tools of Logos Bible Software.
Jerome translated the Greek and Hebrew Scriptures into the common language of the fourth century, which was Latin. His translation was used extensively throughout the Middle Ages and was recognized as the authoritative Bible of the Roman Catholic Church at the Council of Trent in 1546. The widespread use of the Vulgate can be seen in its influence on early modern Bible translations, such as the King James Version. Since the Vulgate was originally penned in the fourth century AD, the original text evolved its own variant readings and manuscript families. This modern edition is a critical compilation of these manuscripts. The Vulgate continues to be used today for the study of the textual transmission of the Bible and in the historical study of Christian theology.
The Logos Bible Software edition of Biblia Sacra Vulgata makes this resource more powerful and easier to access than ever before for scholarly work or personal Bible study. With the advanced search features of Logos Bible Software, you can perform powerful searches by topic or Scripture reference.
Praise for the Print Edition
It really is a pleasure to look up and search in ways never thought possible before these great electronic resources. I must confess that the 'wow' factor remains high even after roughly three months of use.
—Rubén Gómez, Bible Software Review
Product Details
Title: Biblia Sacra Vulgata: Psalmi iuxta Hebraicum et Varia Lectio
Editors: Robert Weber and Roger Gryson
Publisher: Deutsche Bibelgesellschaft
Publication Date: 1969
More details about this resource