Kregel Handbooks for Old Testament and New Testament Exegesis (5 vols.)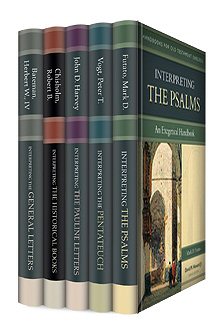 Kregel Handbooks for Old Testament and New Testament Exegesis (5 vols.)
•
Kregel 2006–2013
Runs on Windows, Mac and mobile.
Overview
The Bible displays a remarkable literary and theological unity across a variety of genres. But applying a single, one-size-fits-all method of exegesis can lead to confusion and misunderstanding.
A valuable resource for students and pastors, the Kregel Handbooks for Old Testament and New Testament Exegesis provide an in-depth understanding of biblical genres and strategies for interpretation. Distinguish between Old Testament literary genres such as law, narrative, and poetry, and employ appropriate interpretive techniques for each. Dig into biblical passages with detailed examples of how to move from interpretation to preaching and teaching. These practical and user-friendly guides include explorations of the theological themes and historical context of the biblical authors, providing the tools you need for sound exegesis.
In the Logos edition, this collection is enhanced by amazing functionality. Scripture citations link directly to English translations, and important terms link to dictionaries, encyclopedias, and a wealth of other resources in your digital library. Perform powerful searches to find exactly what you're looking for. Take the discussion with you using tablet and mobile apps. With Logos Bible Software, the most efficient and comprehensive research tools are in one place, so you get the most out of your study.
Key Features
Guides readers in the interpretation and preaching of the Bible
Provides practical examples of sound exegesis
Includes insight into the literary genres, historical context, and theological themes of biblical books
Product Details
Title: Kregel Handbooks for Old Testament and New Testament Exegesis
Publisher: Kregel
Volumes: 5
Pages: 1,240
Christian Group: Evangelical
Resource Type: Handbooks
Topic: Exegesis
Individual Overviews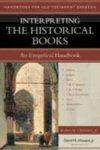 Interpreting the Historical Books explores the components of narrative—setting, characterization, and plot—and then develops the major theological themes in each of the Old Testament historical books. Old Testament scholar Robert B. Chisholm demonstrates how to interpret the narrative writings as they were intended to be understood. Practical and user-friendly, this handbook includes a glossary of technical terms and examples of how to move from exegesis to proclamation.
How I wish Interpreting the Historical Books had been available during my formative years of training.
—John Henry Beukema, Christianity Today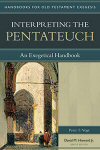 In Interpreting the Pentateuch, Old Testament scholar Peter T. Vogt overviews the major themes of the Pentateuch and offers strategies for interpretation by exploring its genres: law and narrative. Providing two start-to-finish examples of proper exegesis, he shows that, although the Pentateuch is a collection of ancient texts, it still has contemporary significance.
Peter T. Vogt is associate professor of Old Testament at Bethel Seminary in St. Paul, Minnesota. He is the author of Deuteronomic Theology and The Significance of Torah: A Reappraisal.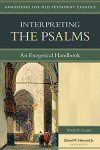 In this valuable resource for pastors and students, celebrated scholar Mark Futato explains the nature of Hebrew poetry and the purpose of the Psalms. After outlining issues related to the proper interpretation of Israel's songbook, he concludes with a sample of moving from interpretation to proclamation.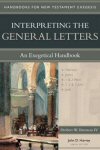 Interpreting the General Letters provides important background material for the interpretation of the books of Hebrews, James, the Petrine letters, the Johannine letters, and Jude. New Testament scholar Herbert Bateman lays a strong hermeneutical foundation, detailing the component parts of letter writing, the importance of an amanuensis, the historical background of the Greco-Roman world, and implications of each of these factors for interpreting the general letters. He discusses the theology of the general letters, giving special consideration to the era of promise in Hebrew Scriptures, the era of fulfillment as underscored in the general letters, and how the theology of each letter contributes to the overall canon of Scripture. This practical guide includes Bateman's nine steps to move from interpretation to communication, and examples of how to use them.
This is a valuable introductory tool for students who are learning how to interpret the General Letters and a trustworthy guide for pastors.
—Edward Gleny, professor of New Testament studies and Greek, Northwest College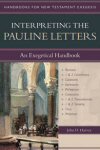 Interpreting the Pauline Letters explores the components of narrative—setting, characterization, and plot—and develops the foremost theological themes in each of the books traditionally ascribed to Paul. John D. Harvey sets the task of exegesis within the literary context of first-century epistles and details major themes in Paul's letters. The book goes beyond exegesis to discuss strategies for communicating the central truths of Paul's first-century messages to a twenty-first-century audience. This practical and user-friendly guide includes a glossary of technical words and samples of moving from exegesis to proclamation.
An admirable exegetical primer.
—Richard Longenecker, professor of New Testament, McMaster Divinity College
This work provides an invaluable resource for anyone committed to understanding the apostle Paul in his own words. I highly recommend it to Christian colleges and seminaries alike.
—C. Marvin Pate, Elma Cobb Professor of Christian Theology, Ouachita Baptist Universtiy
This book will serve as a significant resource to all who wish to understand the New Testament more fully and expound it more effectively.
—Ralph Enlow, president, Association for Biblical Higher Education
More details about these resources